Is Verdansk Coming Back to Warzone?
With Warzone 2.0 releasing soon, players are wondering if the fan-favorite map is returning.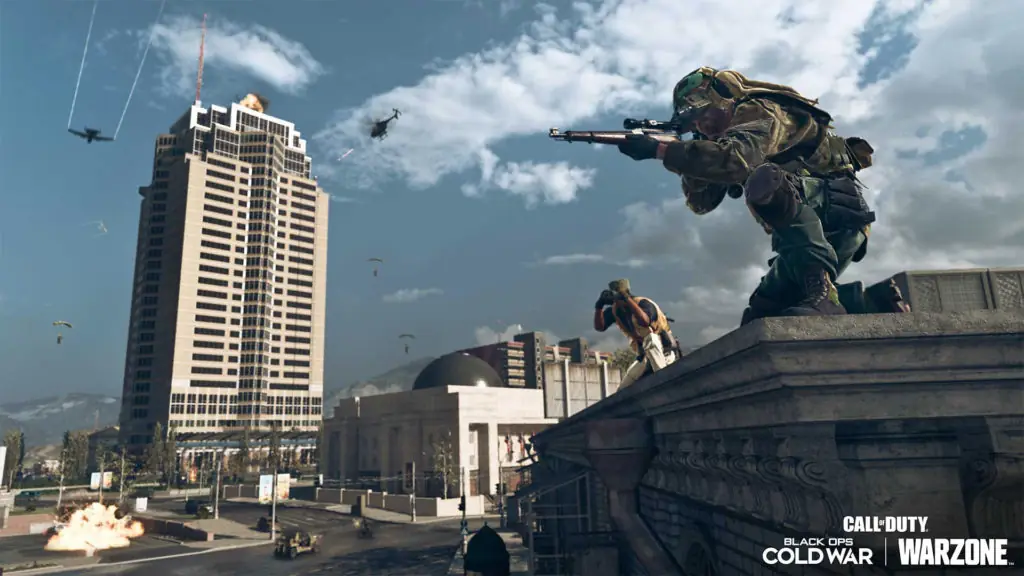 Call of Duty: Warzone has had a fruitful run thus far with its loyal base of players, offering them a truly unique Battle Royale experience when compared to its competition. With fast-paced first-person combat, an emphasis on teamwork, and tight military gunplay, there really isn't another Battle Royale that offers the same rush that Warzone does.
And while the game has been out for a couple of years now, Warzone 2.0 is set to release on October 28 alongside the all-new Call of Duty: Modern Warfare 2 game. One map that players have missed in the last few months though has been the iconic Verdansk. So it begs the question, "is Verdansk coming back?". Let's talk about that.
Is Verdansk Coming Back to Warzone?
Over the years, Warzone has seen its fair share of content. The Verdansk map's landscape changed quite often, with either slight adjustments to its points of interest, similar to how Fortnite's maps work, or straight-up reworkings of the entire thing, ala Verdansk 1984 which coincided with Call of Duty: Black Ops Cold War's release.
The Warzone experience seemed to have changed for good though when the game's developers finally made the choice to put Verdansk to rest for good in 2021 with the release of Call of Duty: Vanguard, introducing a new WWII-era map called Caldera Island. It hasn't been a very well-received map by many fans, with far too much dead space between points of interest and an overall unappealing design. The map has been reworked recently with the Season 4: Mercenaries of Fortune update but still doesn't seem to capture the magic that Verdansk had created.
Though, with Warzone 2.0 on the horizon, it could signal a chance for the map to return in some capacity. With everyone calling for the map to come back to the game, the devs may find it best to give the fans what they want. It's worth noting that while Warzone 2.0 is set to release in October, our current Warzone will continue to exist as its own thing for players to continue playing.
That fact only increases the chances of Verdansk making a return, either in the new Warzone experience or the current one. One Twitter user was able to piece together images from Call of Duty: Modern Warfare 2 trailers, giving their rendering of what the map may look like.
Though this map shares similarly named locations as Verdansk, such as Quarry and Airport, players shouldn't bet their money on this being a piece-by-piece remake of the map. Something more plausible would be that this is an all-new Verdansk, following its destruction in 2020 with the drop of the nuke that had set the time back to 1984. Though sharing the name, this would be its own new entity entirely and be solely for Warzone 2.0.
Spinning off of that theory, Activision may be planning on bringing the original Verdansk back to the first Warzone game, simply to give that ecosystem of players their wish before possibly dropping support altogether. It's simply speculation at this point, but with two separate games on the table, it only seems like a matter of time until Verdansk makes a return in one form or another.
Related: Top 5 Warzone Locations Ever Ranked