How to Use Handy Gnat in Grounded
The handiest gnat in the game!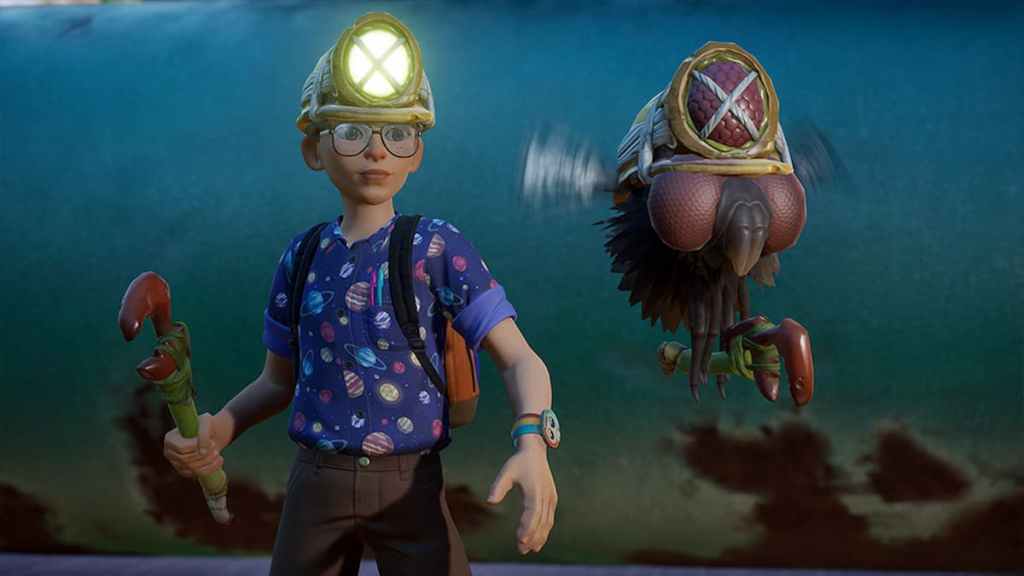 Grounded is one of the only survival games that shrinks players down to the size of ants! As ant-sized beings, players will have to go up against massive insects, unexpected obstacles, and nature itself to survive. Download Grounded today if you think you've got what it takes to survive in the backyard!
The Handy Gnat is a new, helpful feature that was added in the 1.2 Grounded update. The Handy Gnat is a fantastic resource for players to utilize to help them build (or upgrade) their homes! Just keep reading to discover how to use the Handy Gnat in Grounded!
How to Use the Handy Gnat in Grounded
The Handy Gnat is a summonable helper that lends a helping hand (or leg?) to players trying to build structures. This helpful gnat is able to build from storage near your character using stems, planks, and other resources from stockpiles.
Unfortunately, you won't be able to utilize this adorable little helper in regular Survival Mode. To use the Handy Gnat in Grounded, you'll need to switch your game's mode to Creative Mode, Creative with Bugs Mode, or Custom Mode.
You'll need to convert your game into a Custom Game in the Game Settings Menu to activate this new friend in Survival game mode. Once the game has been successfully converted, players will be able to activate the Handy Gnat in the Crafting Menu or the Construction Radial.
Once you've got your trusty Handy Gnat on your side, you'll be able to erect as many massive structures as you want in no time!
More Custom Game Options
If you're switching over to a Custom Game anyway, you might as well use some of the other Custom features that are available! Here are some of the most useful custom game options that you'll be able to find in Grounded:
Handy Gnat Enabled – This option allows players to enable the Handy Gnat helper.
All Mutations Unlocked – This option automatically unlocks all Mutations.
All Recipes Unlocked – This option automatically unlocks all in-game recipes.
All Recipes Free – This option makes all in-game recipes free of charge.

This option is best utilized in tandem with the "All Recipes Unlocked" option.
If you ever find yourself getting bored of the same old Grounded gameplay, just use any of the above Custom options to spice up your game!
Related: How to Duplicate Items in Grounded – Super Duper Guide
---
The Handy Gnat is only one of Grounded's unique tools. For a full list of in-game tools and weapons in Grounded, check out Gamer Journalist's list of all in-game weapons and tools!
Check out Gamer Journalist's massive archive of Grounded guides if you ever find yourself stuck in this game!
About the author