How to get the Wings of Feasting in Genshin Impact
Genshin Impact partners with KFC to bring exclusive in-game items to travelers through Twitch, so get the Wings of Feasting glider when it becomes available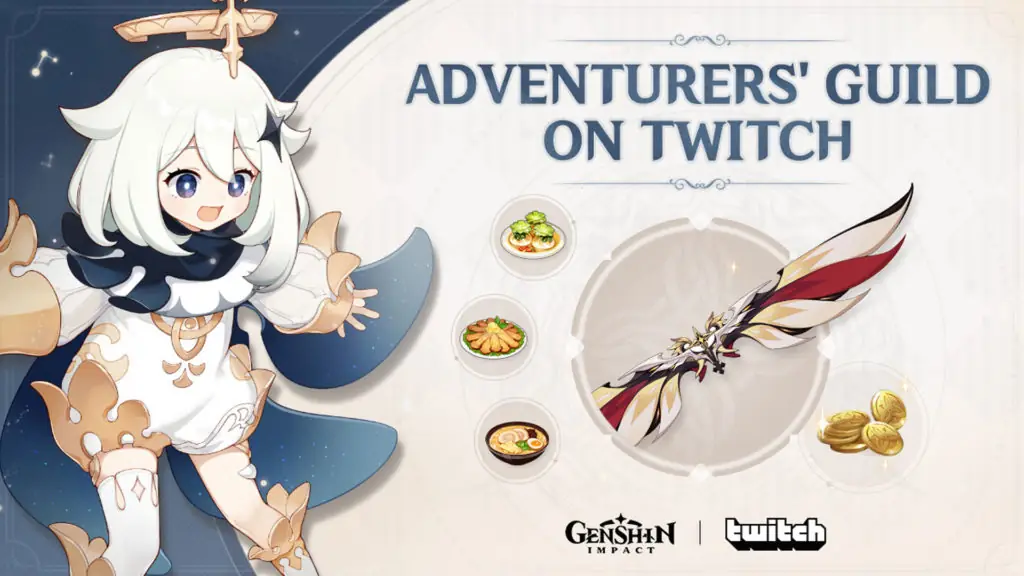 Do you want to unlock the new KFC Wings in Genshin Impact? The KFC x Genshin Impact wind glider is back and available through an upcoming promotional event with Twitch. The once exclusive to China glider is up for grabs for players worldwide, and the process for obtaining it is easy-to-follow.
Genshin Impact is collaborating with Twitch on an upcoming event called "Adventurer's Guild," and some pretty cool rewards are available for Travelers who want to participate. The main attraction is a new wind glider, appropriately named the Wings of Feasting, more commonly known as the KFC Wings or KFC Glider. We'll show you how to get the Wings of Feasting in Genshin Impact below.
Genshin Impact KFC Wings Release Date
The Genshin Impact "Adventurers Guild on Twitch" event runs from November 25, 1:00 AM to December 8, at 23:59 (UTC+8). For players in the United States, that translates to:
Start date: November 24 at noon ET
End date: December 8 at 10:59 AM ET
As always, Travelers must be at least Adventure Rank 10 or above to participate in the event.
How to get the Wings of Feasting (KFC Wings) in Genshin Impact
Log into your Twitch account during the event.
Go to a participating Twitch channel.
Purchase two months of Tier 1 Subscriptions from participating streamers.
After you subscribe to your favorite participating Twitch streamers, you will receive a code to redeem six items and a decent number of Mora. The purpose of this event is to show support for approved streamers on Twitch. We do not have a list of partnered streamers yet, but they will be available on the event page on November 24.
One thing to note here is that Amazon Prime subscriptions do not count toward the subscription requirements. That means you will need to drop $10 (or a different amount depending on your region) to get the two required Tier 1 Subscriptions. Alternatively, you can opt for one Tier 2 or Tier 3 subscription to a single streamer.
Redeeming the KFC Wings code in Genshin Impact
For completing the steps above, you will receive a redemption code for the following rewards:
Wings of Feasting wind glider
30,000 Mora
Jade Parcels
Two Tonkotsu Ramen
Two Sautéed Matsutake
As mentioned above, you may only redeem the code if you are Adventure Rank 10 or above. Players have until December 15 to redeem the code. For more freebies, check the Genshin Impact codes page so you don't miss out on any giveaways.