How to Get Curiosity Killed The Cat Achievement in Stray
Curiosity will never kill this cat!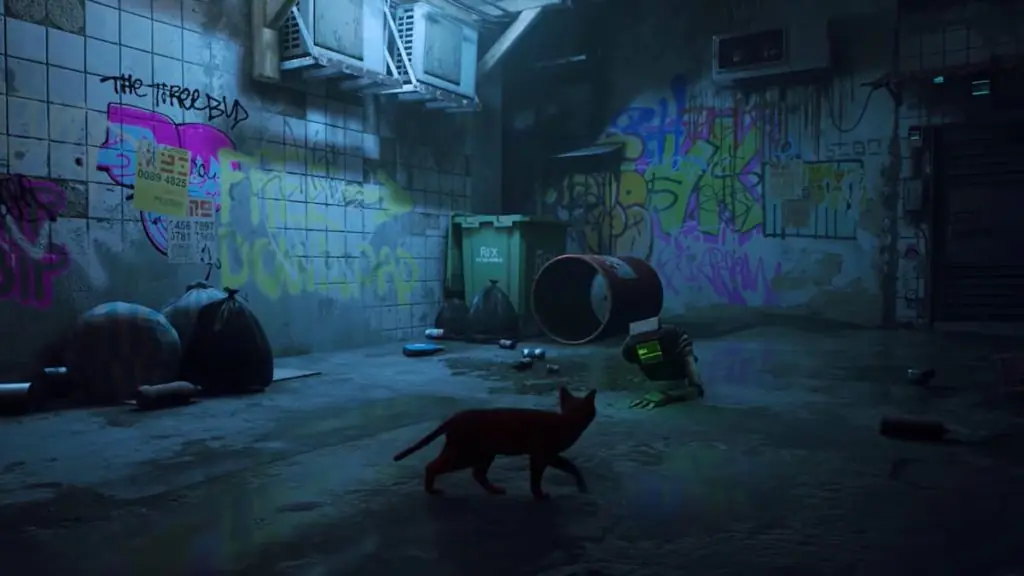 Stray is a beautiful, in-depth game about an adorable cat journeying through an odd, humanless wasteland full of robots and cyberpunk culture. However, nothing will stop this cat from returning to its home, and you get to help this brave little cat on his courageous adventure! This game is purrfect for cat lovers and adventure gamers alike, there's nothing not to love about this adorable new game! Amidst dodging enemies and solving complex puzzles, there's nothing wrong with taking a minute to get some achievements. Achievements are rarely mandatory in games, but it's still nice to collect them when you can. Stray has many achievements available to players, one of which being the "Curiosity Killed the Cat" achievement.
The Curiosity Killed the Cat achievement in Stray is far from difficult, but it still can be confusing if you don't have a guide. Thankfully, this achievement is quick and can be gotten very early in the game, so you won't have to spend hours upon hours on gaining this one little achievement. If you've been wondering how to complete this achievement in Stray, you're in luck! This is a comprehensive guide on how to get the Curiosity Killed the Cat achievement in Stray!
How to Get Curiosity Killed the Cat Achievement
This achievement is much easier to get than many players realize! All you need to do to get this achievement in Stray is to find a paper bag, and then put it on your head. That's it! There are numerous paper bags dotted throughout the game that this can be down with, but if you want to get this achievement as early as possible, you'll be able to get this achievement shortly after Chapter Four in the game. To get this achievement after you've started Chapter Four, follow these steps:
Open Stray on your PC or PlayStation console.
Travel to the Slums and locate the Guardian.
To the left of the Guardian, there should be a set of stairs going downward. Go down these stairs, and progress down the following alleyway until you see a red and white sign.
Behind this red and white sign in a paper bag. Approach the paper bag and you will be prompted to interact with it; interacting with the bag will cause the cat to put the paper bag on its head.

Don't worry, the paper bag won't be on your head forever! You won't be able to immediately get the bag off, but the cat will eventually get the bag off its head on its own.
Congratulations! You should now have the Curiosity Killed the Cat achievement in Stray.
Related: How to Get the Boom Chat Kalaka Achievement/Trophy in Stray
This adorable achievement should hit close to home for a lot of cat owners! One of the best parts about Stray is the realism; this itsy-bitsy kitty may be a brave little genius, but when it comes down to it, they are still a cat. If you love playing Stray and would love to play more animal games like it, try playing Okami or Rain World! Don't furget to check out the dozens of other guides for Stray here on Gamer Journalist!