How to Fix Freezing and Stuttering in Diablo 4 Beta
Don't get discouraged.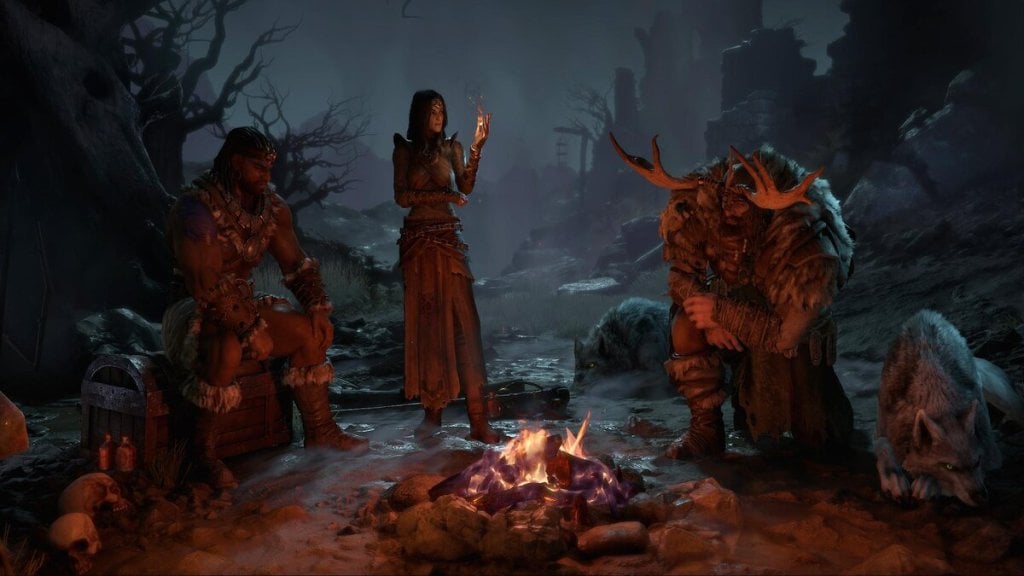 Diablo fans rather fight the forces of hell, but there's nothing quite as diabolical as graphic glitches like freezing and stuttering. While most modern games have some glitch or bug, it can be especially frustrating for those games you're the most hyped about. Sadly, Diablo 4 is no exception to this. If you're currently experiencing technical mishaps, here's how you can fix freezing and stuttering in Diablo 4.
How to Fix Freezing and Stuttering in Diablo 4 Beta
While the best bet to fix these issues is to wait until the developer notices and patches them out, that's of little consolation to you while you wait. Fortunately, the Diablo 4 community has discovered a couple of work around that may clear up the issue. Here are a few things you can try.
Lower Your Graphic Settings
Not all games are fully optimized for the PC (especially in the beta stages). Lowering your graphics settings may reduce some of the strain on the game and fix any freezing or stuttering issues. Players can change their graphics settings in the game's menu. This fix may work particularly if you don't have a super powerful rig.
Related: Is Diablo 4 an MMORPG? Answered
Diablo IV Minimum System Requirements
OS: 64-bit Windows 10

Processor: Intel Core i5-2500L or AMD FX-8100
Graphics: NVIDIA GeForce GTX 660 or AMD Radeon R9 280
Memory: 8 GB RAM
DirectX: Version 12
Storage: SSD with 45 GB available space
If that doesn't work then go to Diablo 4's game directory to disable its full-screen optimization. You can do this by right click on the Diablo 4 application file and selecting Properties (which can be found under the Compatibility tab). You may also want to select the Override High DPI Scaling Behavior while you are here.
Try Updating Your Drivers or Game
It's also possible that your drivers are outdated, and that is causing the stuttering or freezing. In order to update your drivers, all you have to do is go to settings and click Device Manager. From there, scroll until you find Display adapters and right-click on your drivers to see if they need updating. If so, go ahead and click update.
If not, then it may be worth to see if Diablo 4 needs updating instead. You can update the game either at Battle.net or Steam, depending on where you downloaded the game from.
Try Closing Any Background Tasks or Restart Your Computer
If that still doesn't resolve the issue, it's possible that background tasks are drawing too many resources. Make sure to close any other tasks your computer is doing to see if that fixes the errors. If not, you may also want to try to restart your computer as well.
While technical issues can be annoying, hopefully these steps will help you resolve your issues. If not, a future patch should help sort out some of Diablo 4's kinks. If you enjoyed this story, you may also be interested in What Should You Inscribe on the Holy Cedar Tablets in Diablo 4? Answered.
About the author