How to fix Failed to check for updates Error in Genshin Impact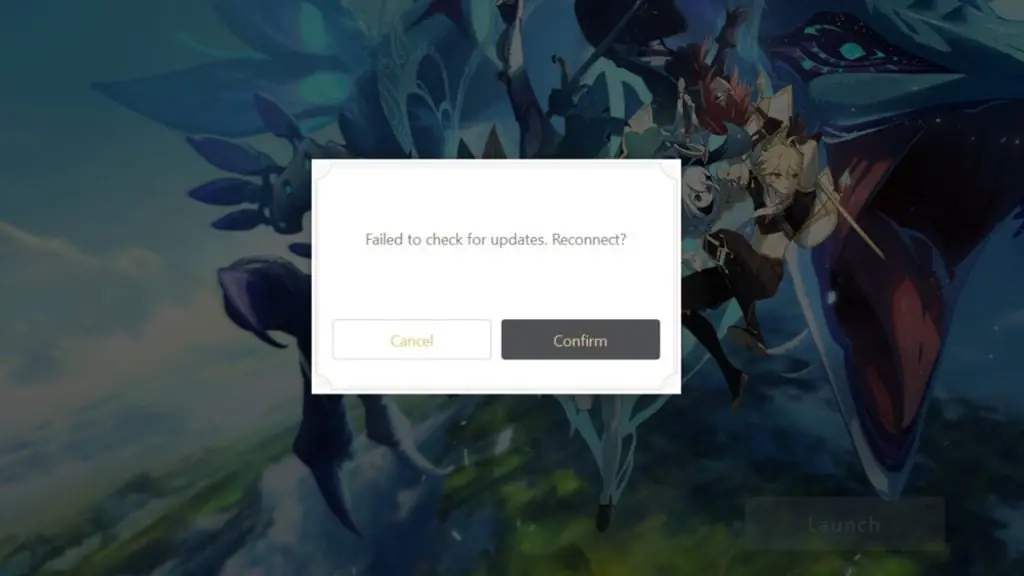 Genshin Impact is a new open-world action-RPG that has been a hit with the gaming community. Due to the massive influx of new players, there are some ongoing issues with the servers. Some players report a "Failed to check for updates" error in Genshin Impact. Here's everything we know about the error and how to fix it.
How to fix Failed to check for updates Error in Genshin Impact
If you are receiving the "failed to check for updates" error in the Genshim Impact, you should follow these steps to diagnose the problem. First, if you are playing on PC, you can start by completely exiting the game client. Open up task manager and look for Genshin Impact in the list of running applications. Close it down and try relaunching the game.
Next, we'll need to run the update.exe file manually. Close down the game and navigate to the directory in which you installed Genshin Impact. Look for the update.exe file and run it to force an update. You may not have this file, in which case you should relaunch the game entirely. Restarting your computer may also resolve the issue.
For players on mobile devices, either iOS or Android, close down your app and navigate to the relevant app store. When you're in either Google Play or the iOS App Store, search for Genshin Impact and click on the title. You can manually update the game from the store by doing this.
PlayStation 4 players receiving the error should try shutting down the game and relaunching it. If none of the above steps work and your internet is functioning correctly, you may need to reinstall the game. We do not recommend this option because downloading the game can take a long time. As this issue is likely due to server congestion, we'd recommend patiently waiting for the servers to be more stable.