How to fix Among Us "Disconnected from the server" error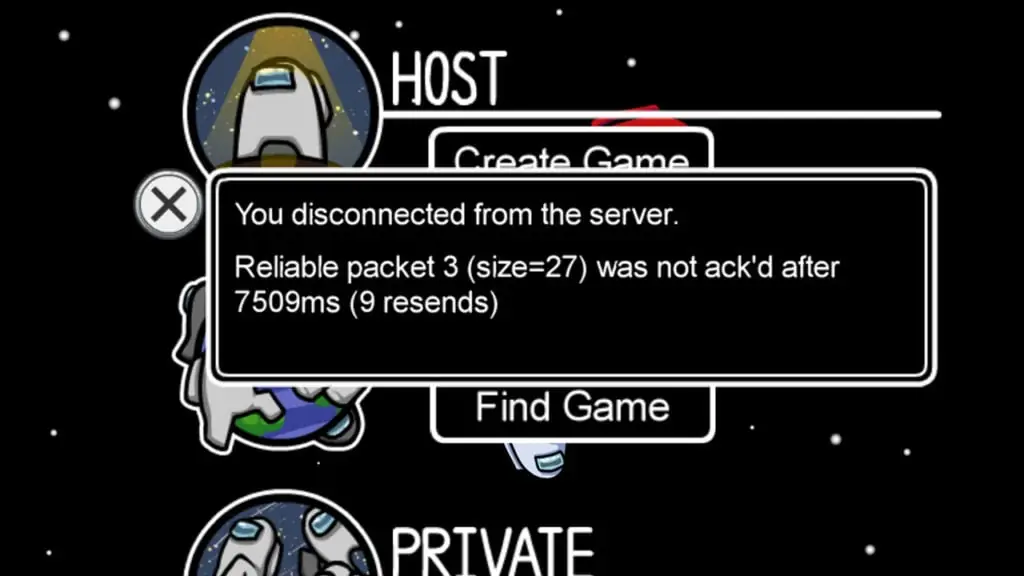 Among Us has been growing in popularity in the past month, reaching a record of 1.5 million concurrent users. The online mystery-murder party game from InnerSloth has proven to be a hit among streamers and viewers on Twitch and other platforms. Due to the rise in popularity, the servers have been taking a hit. Some players have been reporting issues connecting to games. Here's how to fix the Among Us "Disconnected from the server" error.
How to fix Among Us "Disconnected from the server" error
Players are reporting cases of receiving a "Disconnected from the server" issue after joining a game. The error prevents you from entering any Among Us game and immediately boots you out with a message. There are a few reasons why this may be happening. The most probable cause is that the servers are experiencing issues. You can view our post to learn how to check if Among Us servers are down.
If this is the case, you don't need to do anything on your end. Specific regions, particularly North America, are experiencing a massive influx of players. The InnerSloth team mentions this in a Tweet from their official account:
One thing to check is that your game is entirely up to date. If you're on Steam, head over to the library tab and locate the Among Us title. Right-click it and select properties, and then go into the "Updates" tab. Make sure your selection is to always keep this game up to date. Try restarting your Steam if you had any other option selected here.
The next thing to do is to make sure your internet connection is working correctly. If you can play other online games and browse websites, there's a good chance the error is coming from the Among Us servers. Follow the official Twitter for the game, so you know when new updates are coming out.