The 40 Best Pick Up Lines in Among Us – Funniest & Most Clever
Check out the 40 most hilarious pick up lines in Among Us!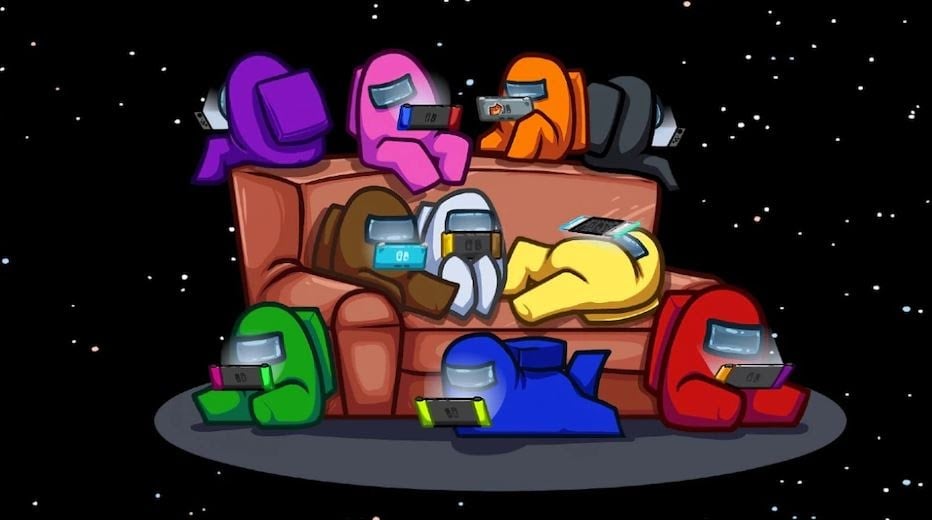 Inspired by the Mafia party game and the horror sci-fi film The Thing, Among Us has blown up as one of the best multiplayer strategy games out right now. The goal of the game is to work with your crewmates to fix the crumbling spaceship and complete various tasks before imposters come and wreak havoc onboard.
What you may not know is that Among Us is also filled with hilarious encounters. Not the least of which include some funny and clever pick-up lines you can use to impress your crewmates.
Here are the 40 best pick-up lines in Among Us.
The 40 Best Pick Up Lines in Among Us – Funniest & Most Clever
Funny & Clever Pick-Up Lines
"Are you a nurse? Because I want you to be my MedBay."
"Can you come to the med bay with me? Only your love can fix my heart."
"Did you just fix the electrical? Because you are stunning."
"Damn girl, you meltdown my heart. Are you the reactor sabotage?"
"Are you in navigation? You just chart a course to my heart."
"Damn girl, it is important to fix Comms. How about you give me your number?"

"Someone might have sabotaged the lights, but you are still my shiny star."
"Did you sabotage O2? Because you take my breath away."
"Are you an imposter? Because you just done sabotaged my mind."
"Would you be the witness to my Medbay Scan?"
"You must be Sus. I saw you break my heart the other day."
"Did you sabotage the shield? Because all of my guards are down."
"Somebody call an emergency meeting. I think I finally found the one."
"There's so much electricity between us we can power the whole ship."
"Where is the body? I just know that I am missing my heart."
"If you were in the cafeteria, you would be the only snack I choose from the vending machine."
"You're sabotaging my O2 levels because you are breathtaking."
Short & Sweet Pick-Up Lines
"Be my cremate forever."

"Girl, all the maps lead to you."
"Let's be sus together as one."
"Girl, I voted you into my heart at first sight."
"I am not an imposter. My feeling for you is true."
"The only thing that would separate us is the reactor."
"Vote me off anytime, because I would die for you."
"No tasks are too tiring with you around."
"The next task is to connect with your heart."
"No one can sabotage the love between you and I."
"That scan cannot show all the love I have for you."
"Your shield is no match for me."
"Babe, an angel is among us. And that is not me."

"You are not just a crewmate, you are my soulmate"
"The only task I want is you."
Dirty & Cheeky Pick-Up Lines
"Am I an imposter? You have to spend the night with me to know."
"Are you a task? Because all I want to do is you."
"Babe, are you an asteroid? Ready for my incoming laser?"
"I want to align our inner engine outputs."
"I will scour the deepest ends of you."
"Girl, I need you to fix my wires hanging out."
"Babe, this is not a gun in my pocket. I am just happy to see you."
"It's time to navigate this to the bedroom."
So, there you have it! Those are the 40 best pick-up lines in Among Us. For more information like this, don't forget to check our guides section here at Gamer Journalist.
About the author