How to find Pascal in Animal Crossing New Horizons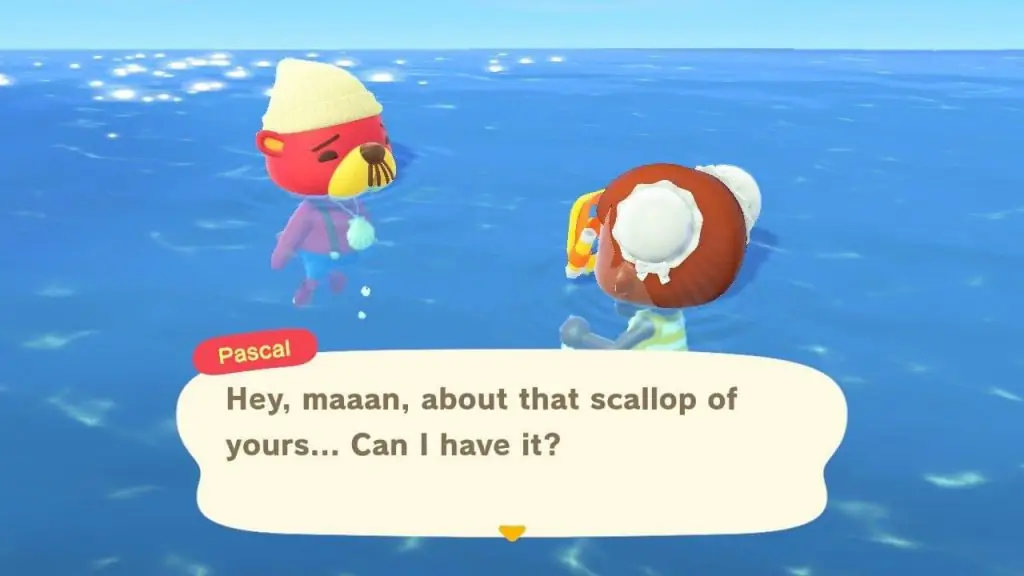 The summer update brings some exciting new content into Animal Crossing New Horizons. A new category of critters, known as deep-sea creatures, is now in the game. You can catch these sea critters by swimming around in the sea and looking out for shadows in the water. While out in the waters, you might encounter Pascal, a chilled-out scallop-loving sea otter wise beyond his years. Here's how to find Pascal in Animal Crossing New Horizons.
How to find Pascal in Animal Crossing New Horizons
Pascal hangs out in the waters around your island. There are a couple of requirements to make Pascal show up. The first thing you need to do is buy a wet suit and Timmy and Tommy for 3000 Bells. You can also spend 800 Nook Miles Tickets to pick up the Nook Inc wet suit from the Nook terminal. We recommend buying it for 3000 Bells so you can hop in the water right away.
Next, hop into the water by hitting A. You can also dive under the water by hitting the Y button, in case you didn't know. Eventually, you will surface with a Scallop. Pascal loves Scallops, so he has a chance to show up when you catch one.
Does pascal only show up once per day?
It may take a few Scallops before Pascal shows up, and you can only find him once per day.
Pascal will swim up to you and ask you for the Scallop. In exchange, he will either give you a special Mermaid DIY recipe, or a Pearl. There are many different recipes you can get from him. Many players will want to complete this task every day to collect the entire set. Pearls, on the other hand, are a rare currency you can sell for 10,000 Bells.
According to Pascal, you can find Pearls on the ocean floor, as well. You will need some of them to complete a few of the DIY recipes. Regardless of what Pascal gives you for your Scallop, that's all you need to know to make him show up. I hope this guide helps you out!