How to Find An Infinite Fuel Zombie Bike in MW3 Zombies?
Where were going we don't need fuel.
When a new zombie mode is released, players make sure to scour the maps in order to find all the special items. And in MW3, there's a special vehicle that will help you in almost any situation. Let's hop on and figure out how to find an infinite fuel zombie bike in MW3 zombies.
While moving around from zone to zone in MWZ, you're bound to find even better things the deeper inside you go. One of those things is a special zombie bike called the Blood Burner. Aside from some interesting easter eggs associated with it, the Blood Burner is also the only vehicle in MWZ that doesn't run out of fuel.
Where to Find Blood Burner Infinite Fuel Bike in MW3 Zombies (MWZ)?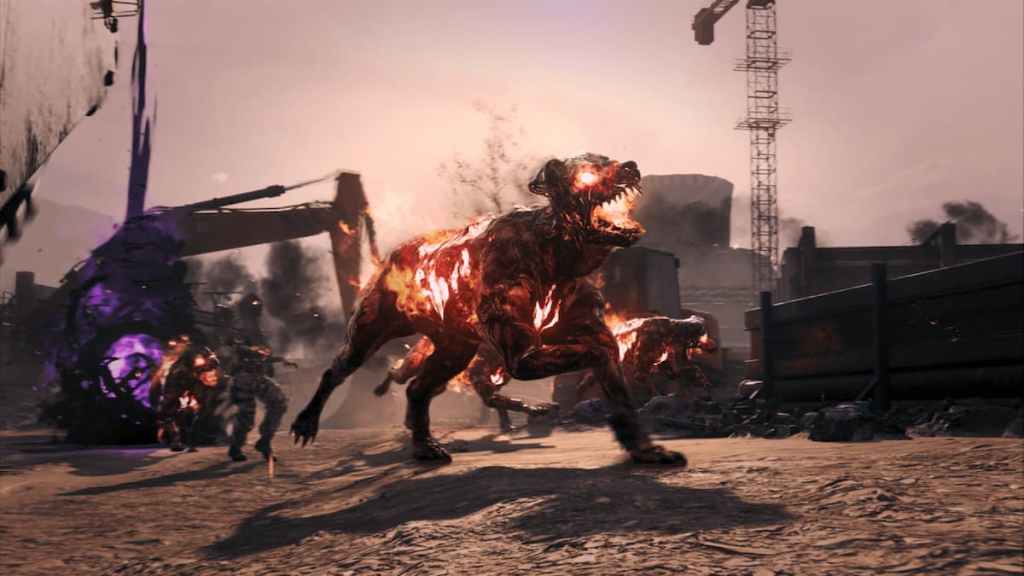 This bike isn't like most vehicles, meaning you can't just see it on the map and go towards it. You can find the Blood Burner primarily in the Tier 2 zone, with a few people mentioning they found it in Tier 3. Once you are able to see the bike in your field of view, you'll be able to also see it on the map.
Related: Best Way to Earn Money in MW3 Zombies
Sadly, the Blood Burner doesn't have a set spawn besides it being in certain zones. Furthermore, since it's an uncommon vehicle, once you get off the bike, other players around you can simply drive off with it. But if you're able to keep a hold of it for a while, you'll begin to understand why someone would steal it.
Not only is it the only infinite fuel bike in MW3 zombies, but it can also traverse over water as well as give you a free Speed Cola when jumping off the big eagle statue near the Legacy Fortress. Make sure to keep an eye out for this bike if you're looking to go far in MWZ because you'll never know when you need a speedy escape from the clutches of death.
---
Follow our Facebook page for more gaming news and updates. Check out our other articles like 'Where to Find Mimics in MW3 Zombies?' and 'Best Weapons for MW3 Zombies'. As always, for more guides, lists, and updates on the latest and greatest in gaming, stick around right here at Gamer Journalist.
About the author