How to Complete the Delicious Sausage Quest in Escape From Tarkov
It better be the best sausage in the world.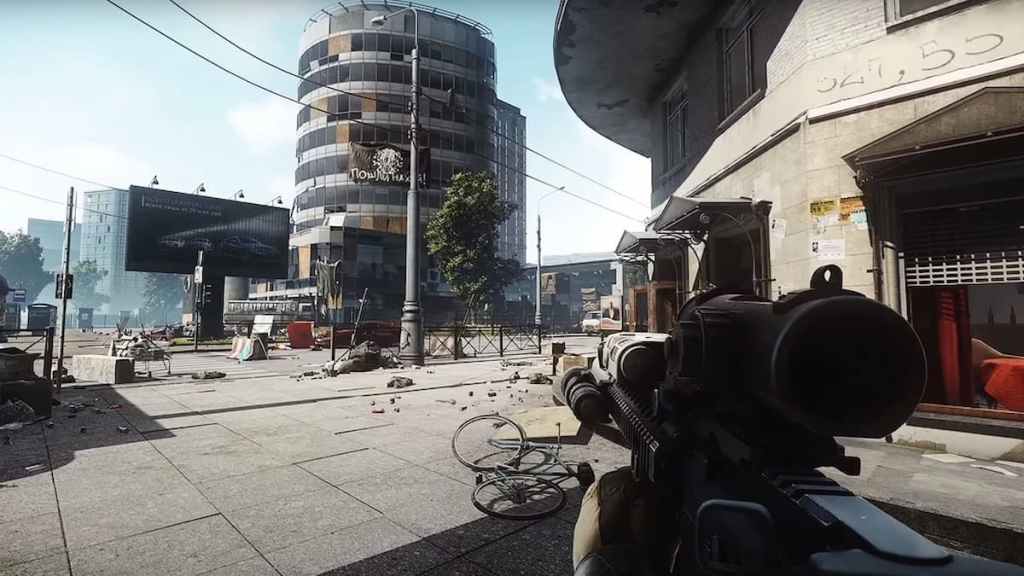 In my experience with Escape from Tarkov, quests given by the different traders will land you a couple of bucks in exchange for you risking your life and eliminating targets, surveillance, identification and pick up. And, in this dystopic world of war and vice, shopping can and will be one of the last things on the list. However, we are here after all, and things are about to get a bit more intense and ridiculous. And I love that. Here is how to complete the Delicious Sausage Quest in Escape from Tarkov.
How to Complete the Delicious Sausage Quest
So, basically, you are going to expose yourself to the Streets of Tarkov and risk your life just to collect and deliver a sausage. Now this is groundbreaking. But anyway, Jaeger surely has a sausage craving. Before attempting this, you are required to be at level 5 minimum. Once you are tasked with the mission, your objectives are to visit and scout four different stores across the map, and then collect the Salty Dog beef sausage. Extract and you will finish the mission. The four stores are: Shestyorochka store at Nikitskaya street; Sparja store at Primorsky ave; Sparka store in Pinewood hotel; and, Goshan store in Concordia. You will find the sausage randomly in raid. When you complete the mission, you will be rewarded with the following:
2,600 EXP
Jaeger Rep +0.01
10,000 Roubles minimum
2 Bolts
2 Screw nuts
1 Corrugated hose
Related: How to Fix Escape From Tarkov Bad Gateway Error
Well, that was interesting. Once you have the sausage in your hands, be sure to extract it to deliver the sausage to Jaeger. Risking our lives for food? Well, we are way past the line now. Next time, dear Jaeger, try Doordash or something like that. Yes, I know Tarkov is a disputed territory, but anyway.
---
Escape from Tarkov is available as a closed beta after purchase on Windows. Please check out Gamer Journalist on Facebook to join the discussion and keep up to date with our content. You might also like to check out or guides on How to Complete Huntsman Path Trophy in Escape From Tarkov or How to Get Iron Gate Key in Escape from Tarkov.