Escape from Tarkov Promo Codes (July 2023)
The Raid is on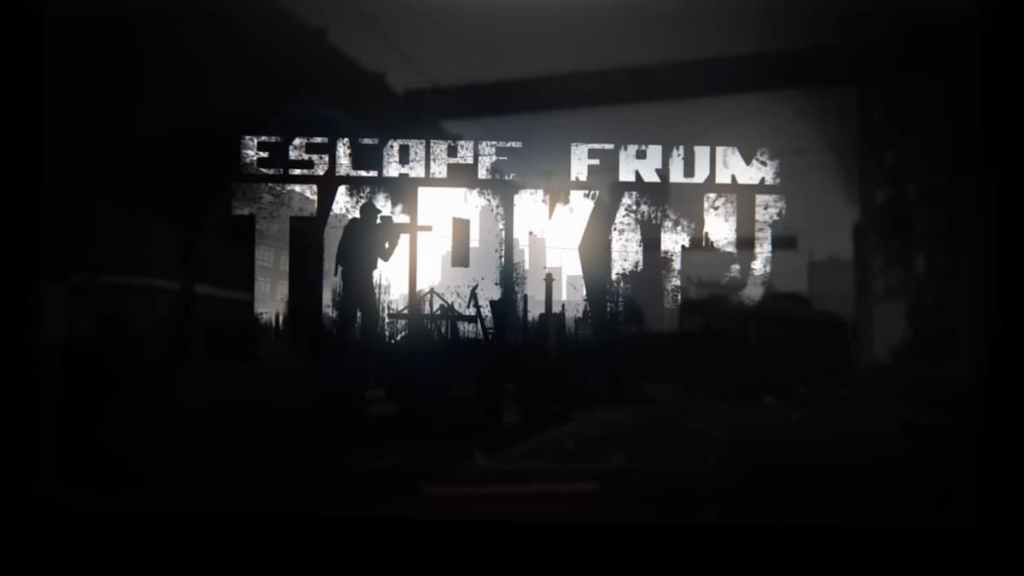 Being the game that greatly inspired the Call of Duty Modern Warfare 2 Game Mode titled DMZ, Escape from Tarkov is an intense PvP and PvE experience that invites players into its cold embrace of scavenging and pure survival. Players will need to keep their wits about them by completing Quests whilst surviving through each Raid to safely exfil with goodies in the bag and enough XP to rank up. These are all current and expired Codes for Escape from Tarkov.
Working more like a Retailer rather than redeeming Codes inside the game as you play, the Promo Codes for Escape from Tarkov are redeemed inside the official website. This is similar to Warhammer 40k. Because of this, the focus of the Promo Codes is to get money off for the pre-order of Escape from Tarkov. You can pre-order EFT at the official website's home page.
All Escape from Tarkov Promo Codes List
Escape from Tarkov Promo Codes (Working)
These are all the working Escape from Tarkov Codes.
There are no Codes currently working for Escape from Tarkov.
Escape from Tarkov Promo Codes (Expired)
These are the expired Codes for Escape from Tarkov.
Kazam – Refund on purchase.
20902FN362 – 30% discount.
UZZFEED – 10% discount.
8A6E2D3A – 10% off on first order.
SAVE15%OFF – 15% off when you spend $70.
23%OFF – 23% discount.
20%Cashback – 20% Cashback.
25%OFF – 25% discount for pre-orders.
NOVABABE5-ZHGQSU – 30% discount.
NOVABABE5-SD62JR – 30% discount.
SEMI40 – 30% off when you spend $70.
pcnK2s – 30% off when you spend $75.

WORK30 – Get a 30% discount.
Related: Escape from Tarkov Ammo Tier List.
How to Redeem Codes in Escape from Tarkov
As these are Promo Codes for Escape from Tarkov, you will need to go to Battlestate's official website for EFT. The purpose of these Codes is to get either a discount, cashback or refund off the pre-ordering for Escape from Tarkov. Follow these steps below to redeem a Promo Code for this game:
Sign in or register at escapefromtarkov.com.
Go to your Profile, seen at the top-right next to the Battlestate Games logo.
Hit Activate Promo Code under the Action Tabs in your Profile.
Input Code inside the 'Enter Code' Text Box on the new page.
Click Submit to redeem the Code.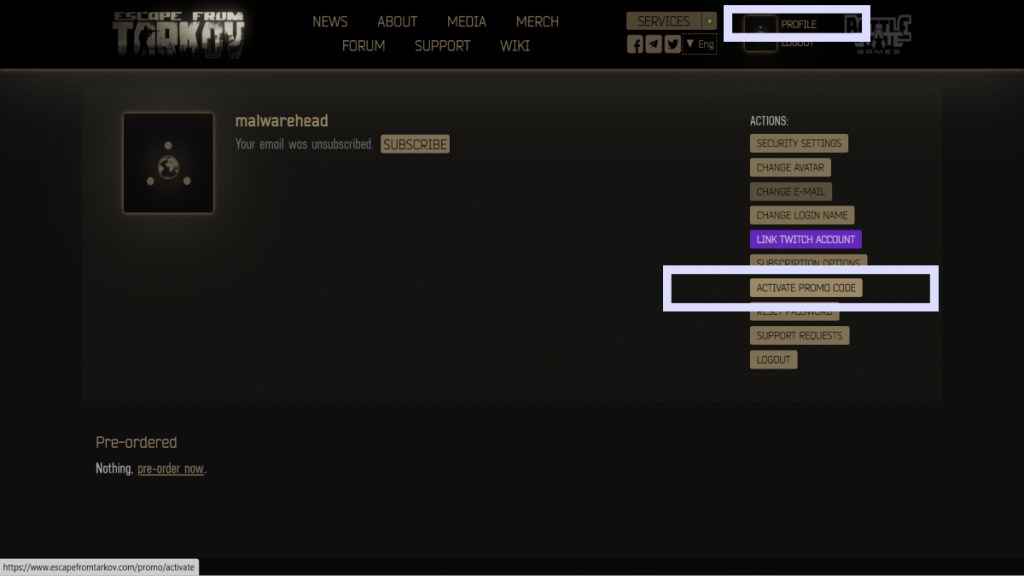 Codes can also be redeemed when you are making a purchase for the pre-order or on a specific item in the Battlestate Escape from Tarkov website. Under the Payment page after selecting your Payment Method, you can input a Promo Code under the 'Have a Coupon Code?' section.
How can you get more Escape from Tarkov Codes?
The primary way of keeping track for new Escape from Tarkov Codes are at the Battlestate Game's official Twitter @bstategames. Alternatively, you can keep track of developmental phases for Escape from Tarkov in its Beta, where Codes could be added here alongside possible giveaways.
Why are my Escape from Tarkov Codes not Working?
Any Escape from Tarkov Codes you input could result in a 'Please enter a valid Coupon Code'. If this happens, double check that what you have entered from the list above is correct. Be sure to not add or remove spaces, letters or symbols that are part of the Code sequence as this will not fix the problem. When in doubt, highlight, copy and paste one of the Codes in the above list into the Text Box when redeeming Codes so that you know what you have entered is correct. If any Codes listed above are still wrong/ invalid, be sure to reach out to Gamer Journalist so that we can alter our Codes List.
Other ways to get Free Rewards in Escape from Tarkov
Escape from Tarkov hold Twitch Drop Events for those who stream the game. Because of this, the requirement is to not only have purchased Escape from Tarkov but to also stream the game. These offer rewards such as gear and weapons however the last Twitch Drop was January 8th, 2023. But this does not mean that there will not be another. If you are interested in participating in one of these Events, you will need to connect your Battlestate Account to your Twitch to get involved.
What is Escape from Tarkov?
Escape from Tarkov is a multiplayer first-person shooter, set to outrank the likes of Call of Duty. Players have the option to play as Scavs or PMCs who work in their own unique way. The game is an intense military battle across the companies where supplies are running short and the only way to stay alive is to stay on high alert through. Raiding is not as simple as you may have thought for the items, gear and XP you collect can be taken away in an instance if you let your guard down. The aim is to get in, loot up, complete Quest and get out with your life intact. With regular Wipes to act as the end of a Season, players will need to restart their EFT journey as they revert back to Level 1.
---
Looking for Codes for other games? We have so much available in our Roblox Game Codes section at Gamer Journalist. There are freebies and bonuses available at our Roblox Promo Codes List. If these do not take your fancy, feel free to see all the latest guides and news at Gamer Journalist to fulfil all of your gaming needs.
About the author