How to Complete Farewell, Sweet Salt in Genshin Impact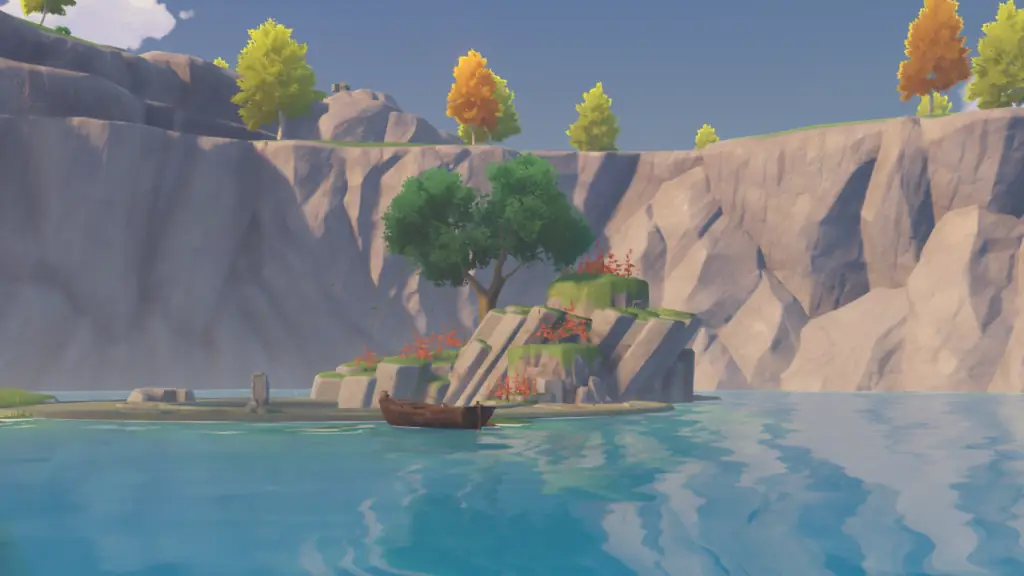 After unsealing Sal Terrae, you and Zhongli explore the ruins and enter an area called Of Mysteries and Salt. It's a mid-level dungeon, so there's nothing to worry about in the place. It's mainly an opportunity to give Zhongli a test run, to see if he's a character you want to try and wish for using your precious Intertwined Fate. There are some tricky parts of the dungeon, though, especially if you are not sure how Zhongli's moves work. Here's how to complete Farewell, Sweet Salt in Genshin Impact.
How to Complete Farewell, Sweet Salt in Genshin Impact
The key to most of this dungeon will be learning how Zhongli's moves work. It's part of the fun, but for some people it becomes annoying trying to figure out what you're supposed to be doing.
Very quickly, you'll get to a ledge that is a bit too high to jump up on. Luckily, you can use Zhongli's Elemental Ability to get up there. Tap his Elemental Ability once to create a Geo pillar in front of you. Charging the move has a different effect, so make sure you only tap it once here. You can then climb the pillar and make your way up to the ledge.
You need to do this same thing once more on the next ledge. Wait for your cooldown to finish and then tap your Elemental Skill to make your way up.
Continue along the path, and you will get to a sealed door after watching a short cutscene. There are two circular areas on the ground which unlock the door if you stand on both of them. But there's only one of you, so you're going to have to use Zhongli's Elemental Skill again to activate one area while you stand on the other.
Next, you will have to take out Fatui Kliment, an excellent opportunity to learn more about Zhongli's moves. Test some abilities and learn about how much damage this character can dish out. Afterward, you'll arrive at another sealed door. This time, stand in the center of the three Geo pillars and charge your Elemental Skill. Release it when the radius is large enough, and all three spots will activate. You can then interact with the cube in the center of them, and the door will open.
You will fight a bunch of Hilichurls inside the next room. There's also a hidden chest you can loot by creating a Geo pillar near the north wall to the left of the entrance. After defeating all the enemies, Wanyan runs off, and you must follow her. Zhongli opens up the final door, and you'll learn more about his story before looting your treasure and exiting the area. That's how to Complete Farewell, Sweet Salt in Genshin Impact. It's nothing too complicated but has some mechanics that can be confusing for new players.