How to complete Astrology and the 50-Year Pact in Genshin Impact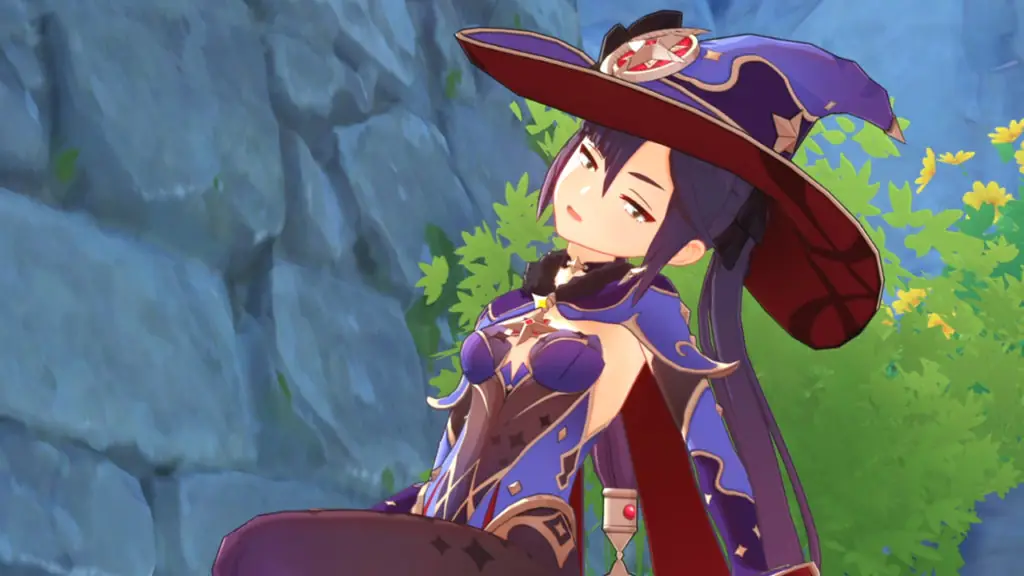 Hold on to your Mora because it's time to learn about the powerful Hydro-based Astrologist Mona Megistus. The new Astrolabos Chapter Quest is now available to complete for travelers that have reached Adventure Rank 38. Those who are Adventure Rank 26 or above can see the story quest page. Here's a walkthrough for how to complete Astrology and the 50-Year Pact in Genshin Impact.
Mona's questline should take your around twenty to forty minutes to complete from start to finish.
You can pick up the Astrology and the 50-Year Pact quest just above Liyue Harbor next to the Sea of Clouds waypoint. That's where you'll encounter Mona and learn about her story. The questline involves helping Mona retrieve a box from Mondstadt. Along the way, you'll meet up with the adorable Klee, learn of Mona's story, solve the mystery of the sealed door in Mondstadt, and earn some excellent rewards.
Mona's master sent her on a mission to retrieve a special box from Mondstadt as part of an agreement she made with a friend fifty years ago. It turns out her master is related to someone we've come to know well since the last event. It's up to you and Paimon to help Mona on her journey to prove herself to her master.
How to complete Astrology and the 50-Year Pact in Genshin Impact
You'll start the Astrolabos Chapter: Act 1 Beyond This World's Stars quest by visiting Mr. Zhu at his inn near Mt. Tianheng. Teleport to the Statue of the Seven at the Sea of Clouds, and make your way northwest to see Mr. Zhu. He will explain that he's lost a Jade Ring from his mother. One of those pesky Slimes ate it, and you'll need to use some bait to lure in all the nearby Slimes and kill them.
As we learn, Mona is in desperate need of some Mora and refuses to use her Astrology skills to pay the bills. Considering Mr. Zhu is offering 20,000 Mora, Mona is eager to take on the quest to help the man find his ring. Make your way a bit northeast along the road to use Elemental Bait and gather all the slimes. The last Slime you take out will drop the Nephrite Ring. Return the ring to Mr. Zhu for your reward.
To Mondstadt
Next, you'll make your way to Wangshu Inn to follow Mona and grab a bite to eat. Considering she has no money, she will want to use this reward money to buy some food. You'll find her on the ground level sitting at a table. You can take a seat next to her and order some food. It turns out the reward money is only enough to cover you and Paimon's meals. As a kind gesture, you and Paimon come up with an idea to cook Mona some food at the innkeeper's kitchen.
Head up to the kitchen and speak with innkeeper Huai'an. He will provide you with a Liyue-style recipe called Golden Crab, a Yue cuisine classic. Now, you can hop back down to Mona and give her the Golden Crab.
From there, you'll have to make your way north to the Stone Gate. There is a waypoint nearby, so you can fast travel directly to the location. At that point, you'll encounter some bandits and get to trial run Mona and check out her combat abilities. After defeating the bandits, you can make your way to the Mondstadt bridge.
A Bewildering Fate
When you get to the Mondstadt bridge, Mona will teach you about her Astrology. Mona can detect that your successor is a young female Knight of Favonious. In comes Klee, who is a bit confused by Mona's presence. It turns out that Klee's mother, Alice, has a history with Mona's master. Klee has the box that Mona wants, which, of course, Klee emptied to store her own treasures.
You'll have to follow Klee to dig up the treasure and defeat some Dendro Slimes. After digging up the box and returning it to Mona, she'll be a bit disappointed in her Astrology research.
Next, you'll head to Mondstadt to speak with Kathryne at the Adventurer's Guild. From there, you can learn about the story of the sealed house in Mondstadt. It's a magic laboratory that you may have come across already in your journeys. Kathryne thinks if Mona can break the seal, the owner will let her stay there. Seeing how Mona is, well, homeless, it would be in her best interest to break the seal.
Make your way to the southwest of town to the sealed building. Mona will break the seal with her Astrology, and the owner, Goth, will allow her to stay there in exchange for some rent. While the concept of rent seems foreign to Mona, it's her best option at the moment. After that, the quest is complete. We'll likely see more of Mona later on to get our readings. For now, that's Mona's questline and how to complete Astrology and the 50-Year Pact in Genshin Impact.
You'll receive some Primogems, Adventurer's XP, and other rewards for completing the Astrolabos Chapter: Act 1 – Beyond This World's Stars quest.