How to Access Diablo 2 Resurrected PTR
Learn how to access the Public Test Realm on Diablo 2 Resurrected.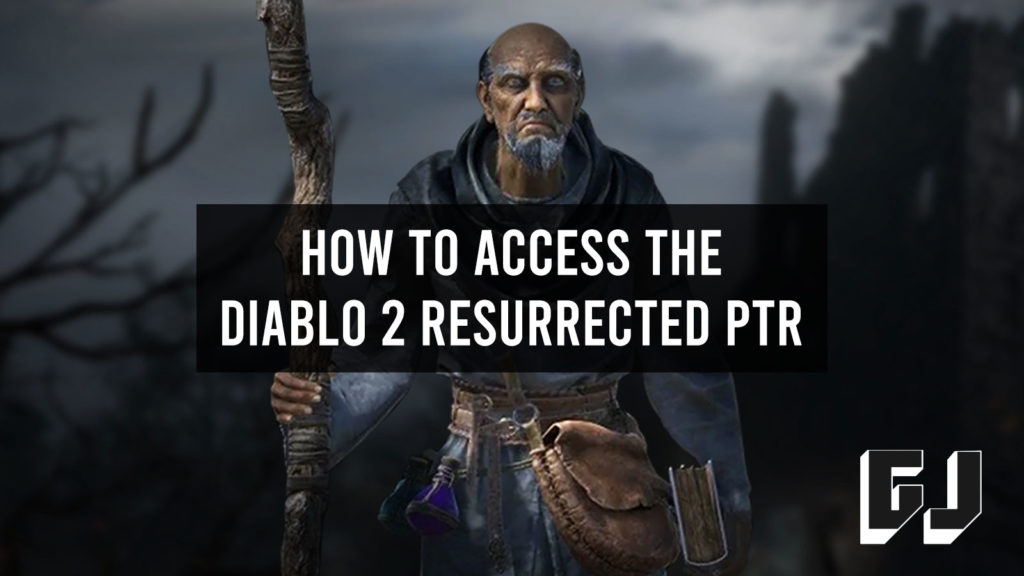 Many games have incorporated special servers known as Public Test Realms (PTRs) into their games. These are test servers meant for players to check out and test changes that will be incorporated in an upcoming patch or content update. The good thing is that these test servers are usually available to everyone, as is the case with Diablo 2 Resurrected. If you're looking to do some testing and see what's in the pipeline, this guide will show you how to access the Diablo 2 Resurrected PTR.
One thing to note about Public Test Realms is that things may be subject to change. Since it is a form of testing, you can also anticipate experiencing a few or even many bugs during your experience. Progress on these servers does not carry over to the regular version of the game, either. Now, let's dive into how to access the Public Test Realm in Diablo 2 Resurrected.
How to Access Diablo 2 Resurrected PTR
Launch the Battle.net app on your computer
Navigate to Diablo 2 Resurrected from your games list
Tap on the dropdown menu under Game Version
Select the Public Test Realm option
Install the Public Test Realm
Tap on Play after finishing the installation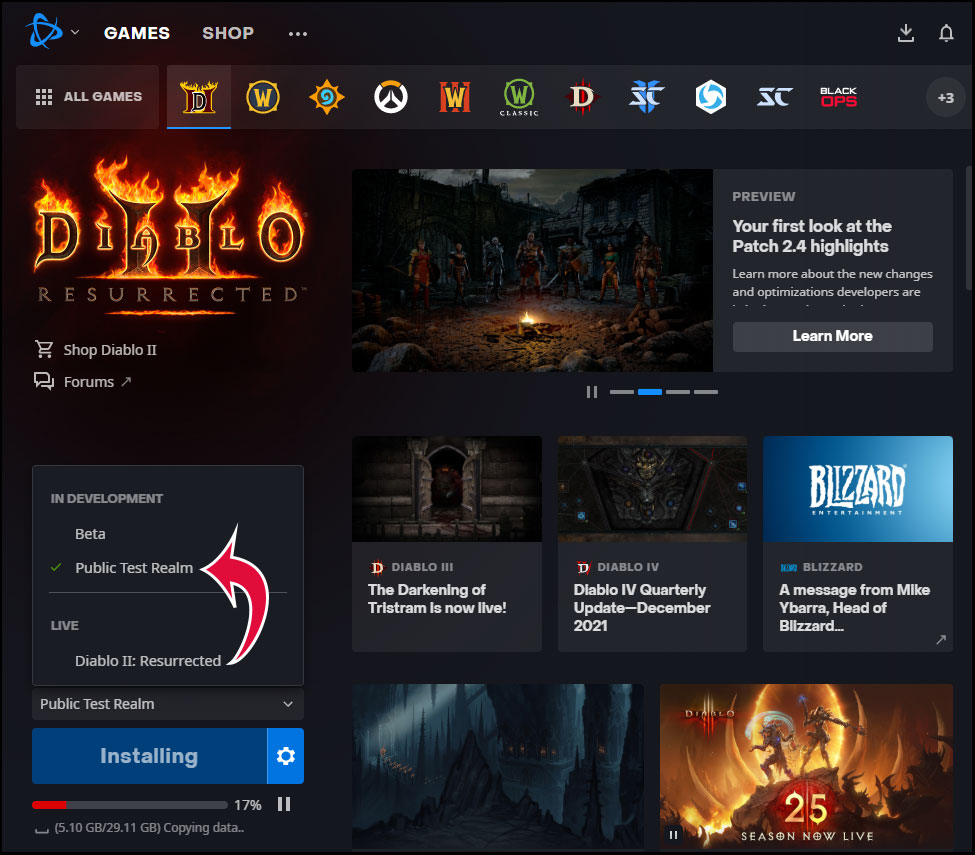 The Public Test Realm (PTR) is accessible through the Battle.net app. You already have this installed on your computer if you're playing Diablo 2 Resurrected, so start by launching it. Pull up the Diablo 2 Resurrect game from the menu, and instead of clicking on Play, look for the little dropdown menu above the Play button. You should see an "In Development" section. Next, tap on "Public Test Realm" from the list of options.
After selecting Public Test Realm, the Play button will change to an Install button. Basically, you'll need to install another copy of Diablo 2 Resurrected to your computer. At the time of writing, the file size is right around 30GB. If you need to make some space on your hard drive, do so before installing.
Players have access to level 99 characters for every class and build imaginable. Each character also has all the best-in-slot gear, all waypoints, and all quests completed. The reason for this is so players can thoroughly test things out and see how the upcoming patch affects things.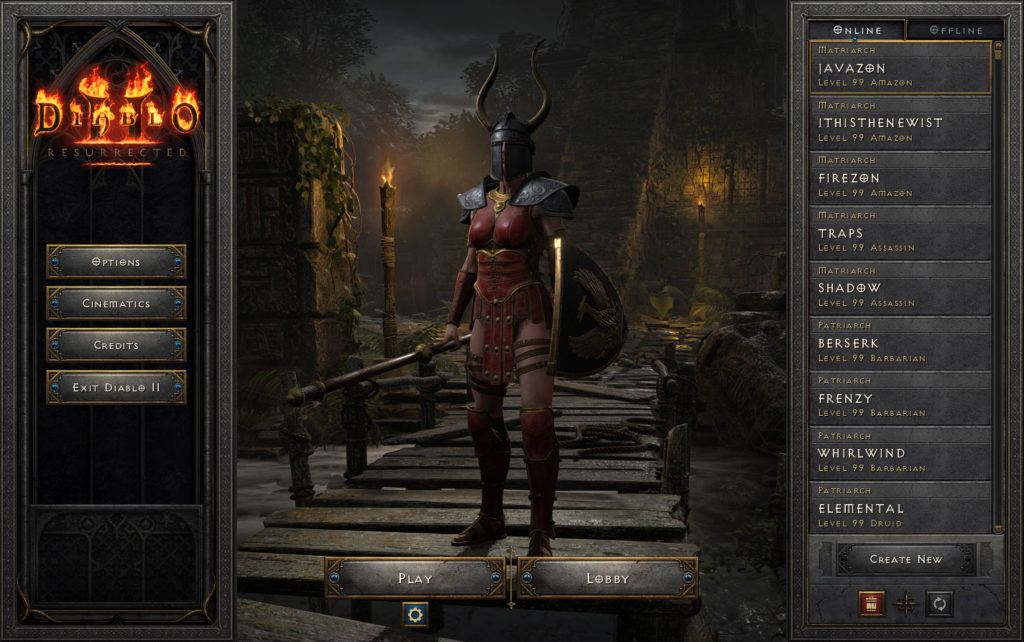 As always, remember to submit your feedback to the official D2R Blizzard PTR Feedback forums!
About the author