Genshin Impact: Twinning Isle Locked Chest Location and Code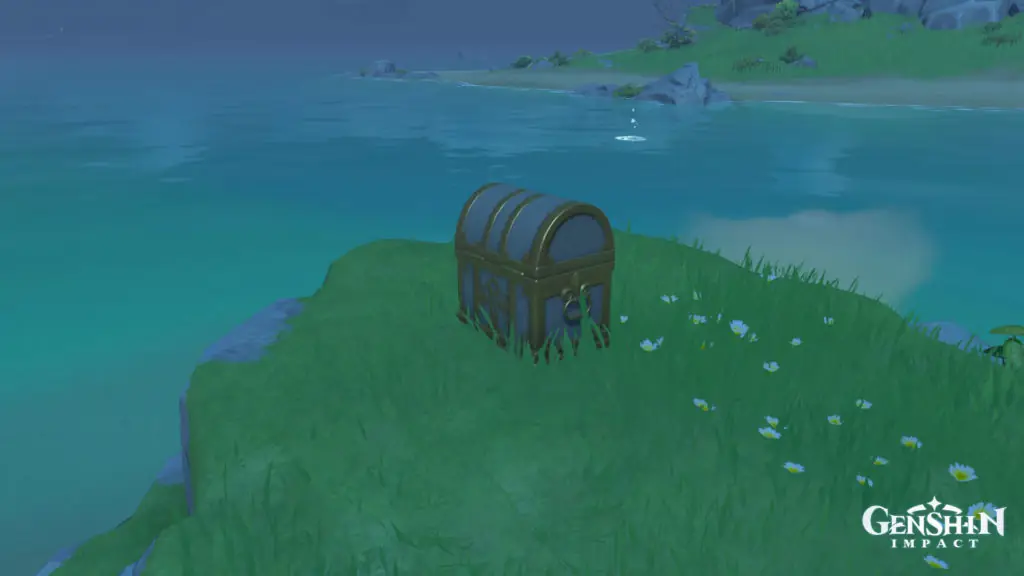 Genshin Impact's Golden Apple Archipelago is full of mysteries and content waiting to be uncovered. There are also lots of opportunities to earn some free Primogems as of late. During your travels around the islands, you may come across a locked chest on Twinning Isle. It requires a code to open, though, so you'll need to do some digging to figure out the mystery. If you want a shortcut, though, we got you covered. Here's the Twinning Isle locked chest location and code in Genshin Impact so that you can claim your free 40 Primogems.
If you want to discover what other secrets are hidden throughout the Golden Apple Archipelago, we have some other content you may enjoy. Check out our guides on the Genshin Impact mural locations, Sea Ganoderma locations. For more free Primogems, check out our Genshin Impact codes as well!
Genshin Impact Twinning Isle Locked Chest Location and Code
The locked chest is on the small island in the small central island at Twinning Isle. You will see a notification to dig when you get to the location. After digging, you'll uncover the locked chest, which requires a code to open. The code to open the locked chest on Twinning Isle is 5-2-1-4.
Refer to the map below for the exact location. If you need some instructions on how to get to the location, you can teleport to the Twinning Isle waypoint and glide southeast. Land on the small island between the three larger ones. When you get there, walk around a bit until you see a prompt that says "dig," at which point you know you're in the proper spot. There is a single hilichurl hanging out on top of the buried chest.
You will need to interact with the chest twice, as the game will not allow you to enter the passcode the first time you encounter it. If you want to know how to find the code for yourself, your answer lies in the Echoing Conches. open up the event guide and navigate to the Echoing Tales section. Tap on Conch Retrospection and take note of the five conch names under Chapter I: Songs of a Distant Home.
The chest contains 40 Primogems, 2 Hero's Wit, and a purple artifact. Not too shabby, if you ask me!