Complete List of Shops and Vendors in Genshin Impact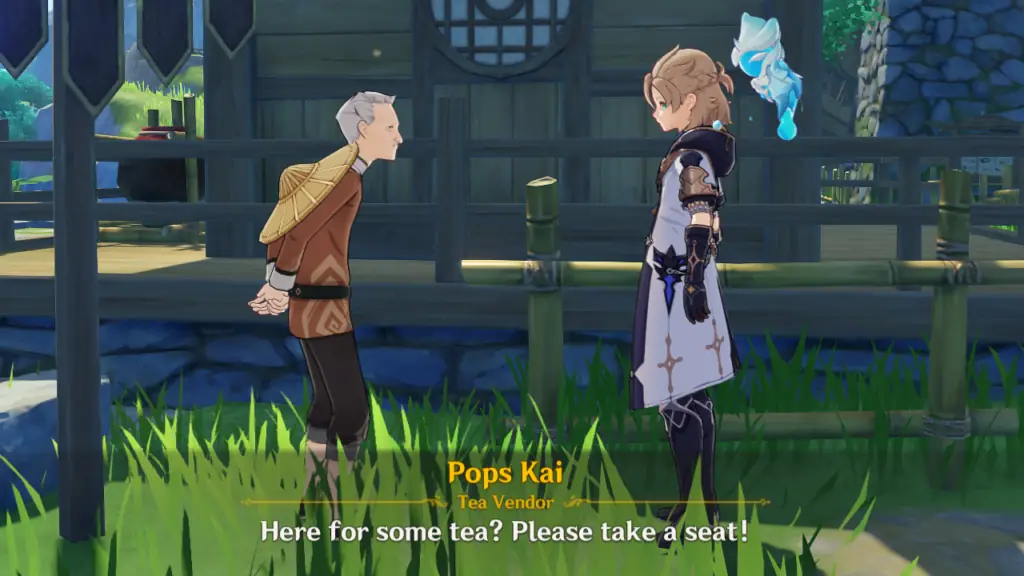 If you're in a pinch or just want to fill up your inventory more, check out our complete list of all the shops and vendors in Genshin Impact. This article will be organized into two major sections (one for each of the playable regions of the game). Each of these sections will be broken down into subsections depending on the location and types of items the vendors sell.
Important Notes: Many of these vendors may only appear in these locations and sell things at a certain time of day. Use the in-game clock feature to change the time of day. Also, if you're having a difficult time seeing the map identifiers we included in our screenshots, try saving the images and zoom in!
Shops and Vendors in Genshin Impact
Mondstadt Shops and Vendors
The following three vendors in Mondstadt's city are probably the most important to remember due to the high demand for Weapon and Artifact experience in the game. They are denoted by red identifiers in the map above.
Wagner (M1): Mondstadt's trusty blacksmith will sell you weapons, forge equipment, and other materials, as well as tell you the location of Rich Ore Reserves.
Schulz (M1): Unlike Liyue's blacksmith, Wagner has an apprentice that will sell you lower-level weapons (good for leveling up better weapons).
Shiliu (M2): This vendor will restock low-level Artifacts every Thursday.
The next set of vendors in the city of Mondstadt sell prepared food dishes, ingredients, or other items that may be needed for some character ascensions. These will all be denoted with corresponding yellow identifiers in the map above.
Blanche (M3): General Goods shop
Sara (M4): More recipes will become available for purchase from Sara as your Adventure Rank increases, so make sure to visit Good Hunter Restaurant from time to time.
Flora (M5): Floral Whisper offers many flowers used for character ascensions.
Charles (M6): Although you are sure to visit the Angel Share tavern during quests, it is easy to forget to buy a drink or two from Charles. This is one place you might want to check if you notice you're missing any of the food dishes listed in your Archive.
There are a few notable vendors in Springvale and the Adventurer's Camp at the foot of Dragonspine. Use the corresponding codes (seen in pink on the map) next to the character names below to locate these vendors easily.
Draff (S1): Talk to him during the day to buy different kinds of meat and learn the location of a Rich Ore Reserve.
Brook (S2): Village Chef
Hopkins (S3): Every game has that NPC that sells you something kind of useless "for a deal." Hopkins will sell you some spring water that does a very small amount of healing over time.
Harris (D1): Camp Chef
Lastly, you can find a young girl named Chloris running along the long path North of Windrise. Since she does not stick to one place, we have opted not to include a map of her location.
Chloris (Windrise path): She proclaims herself as a botanist who, like Flora, also sells plants used for recipes and character ascensions.
Liyue Shops and Vendors
Liyue Harbor is bustling with business day and night. Up first are the most important vendors in the city! These will all be denoted with bright green identifiers in the map above.
Zhang Shun (L1): The first of two Artifact vendors in Liyue Harbor.
Jifang (L2): Lore lovers rejoice. You can buy tons of books from the owner of Wanwen Bookhouse. Just make sure you check back often for new volumes!
Ekaterina (L3): In the structures above Liyue stands the Fatui's Northland Bank. Although this is not quite a vendor, we have included it in this list because many players may still be unaware of its use. After receiving a bag or pouch of Mora in some quests, if you visit this location and talk to Ekaterina, you can keep the leftover Mora from the quest.
Linlang (L4): You can only find this Artifact vendor out at night. Like the other two Artifact vendors in the game, you'll have to wait until Thursday for the shop to be restocked.
Shitou (L5): Although Crystal Ore is not one of the items Shitou sells, it never hurts to stock up on the other kinds of minerals that he does offer.
Master Zhang (L6): The trusted Blacksmith of Liyue Harbor. Remember though, you can only purchase weapons from one of the two Blacksmiths per day. Because he doesn't have an apprentice, we recommend going to Mondstadt instead, however the choice is ultimately yours, Traveler.
The following vendors serve food, ingredients, and some ascension materials in Liyue Harbor. It would be wise to check out these places because some vendors sell valuable recipes at different Adventure Ranks. This list is quite long, so bear with us! Use the corresponding codes below (seen in bright blue on the map) and the map above to seek out these vendors.
Herbalist Gui (L7): Apparently in Teyvat, pharmacies can sell important ascension materials and other ingredients.
Yueshu (L8): The waitress of Xinyue Kiosk sells a recipe but can easily be passed by if your camera doesn't angle that way.
Licai (L9): On the opposite side of the stairs from Yueshu stands Licai, another often forgotten waitress with a recipe to sell.
Changshun (L10): Even though she stands right next to a couple of key shops in Liyue Harbor, Changshun is sometimes forgotten. If you need Electro Crystals and don't feel like using our handy Electro Crystal farming guide, this vendor will sell you some.
Dongsheng (L11): Owner of Liyue's general goods store, known as Second Life.
Chen the Sharp (L12): This food vendor offers little but is conveniently next to Second Life.
Chef Mao (L13): As the owner of the Wanmin Restaurant and father of Xiangling, Chef Mao has lots to offer, including essential ingredients, recipes, and food!
Su Er'niang (L14): This vendor sells some pretty handy chop suey and is right next to Liyue Harbor's main restaurant.
Bolai (L15): Under the docks is this "shady" figure some of you may have dealt with before. His goods are by no means rare, but if you feel like stocking up on things, don't forget he's here.
Uncle Sun (L16): Of the two fishmongers in Liyue Harbor, Uncle Sun has more kinds of seafood to offer.
Uncle Gao (L17): Only sells fish!
Qingce Village and Stone Gate also have a few vendors, although they are probably the least useful places to shop in the game, as many of the items have better alternatives or can be found easily in the wild. These will be indicated in yellow on the map above.
Ms. Bai (Q1): While most of her goods can be skipped, make sure you grab the few recipes this NPC sells.
Pops Kai (Q2): Tea seller
Pops Zhou (G1): Tea Seller
There are two other locations in Genshin Impact that have vendors. One of these places is the popular Wangshu Inn; the other is West of the Statue of the Seven near Liyue Harbor. Because Wanshu Inn is quite the landmark, we have only marked the location of the vendor West of the Statue (in bright blue).
Verr Goldet (Wangshu Inn): You may interact with the Inn's boss a lot, but some of you may not know she sells ingredients, food, and recipes.
Mr. Zhu (O1): This vendor doesn't have much to sell besides some food, but if you're out on the hunt, you won't want to miss him.