Genshin Impact Ganyu abilities, vision, and information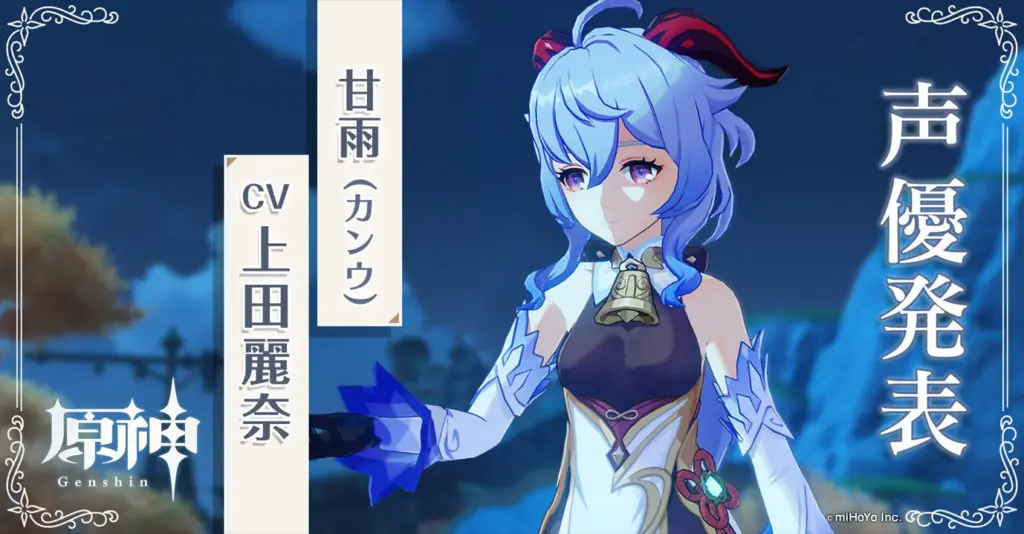 Another upcoming character is getting a lot of attention as of late, and she goes by the name of Ganyu. The Cryo-based archer has some impressive abilities that do a lot of exploding ice damage. It's looking like she will be an excellent DPS or support damage character, emphasizing crowd control. Players got a glimpse of Ganyu during Ningguang's sorry in the Archon quests 'Farewell, the Archaic Lord.' Here's everything you need to know about Genshin Impact's Ganyu character.
Genshin Impact Ganyu Abilities
Here's a breakdown of Ganyu's normal attack and elemental abilities:
Lucian Archery: Perform up to six consecutive shots with a bow. Charged attacks cause the arrow to become icy, with a buff depending on the charge length. A level one charge fires off an arrow that does ice damage, and a level two charge fires off a Frostflake Arrow that deals ice damage and explodes on impact.
Trail of the Qilin: Leaves a single Ice Lotus, causing Ganyu to dash backward, shunning all impurity and dealing Cryo damage. Ice Lotus continuously taunts enemies, endurance scales on Ganyu's max health, and it explodes when it leaves the field, dealing AoE Cryo damage.
Celestial Shower: Coalesces atmospheric frost and snow to summon an Ice Soul Gem that exorcises evil. Ice Soul Gems rain down shards of ice on enemies, dealing Cryo damage in an AoE.
A note on the Elemental Skill Trail of the Qilin: it looks like the length of the lotus scales with HP. Therefore, the more health you have, the longer its duration. Considering the fact that this move is for threat control, we may see some interesting tank DPS builds on Ganyu.
Please note that these are not the official skills and are subject to change. Characters often have their skills revamped when they eventually make their way into the game. Gunyu may be making her way into the game in patch 1.1, but there's no official confirmation yet. Another ice archer character by the name of Diona has been rumored to be coming soon, as well.