11 Fun Things To Do In Genshin Impact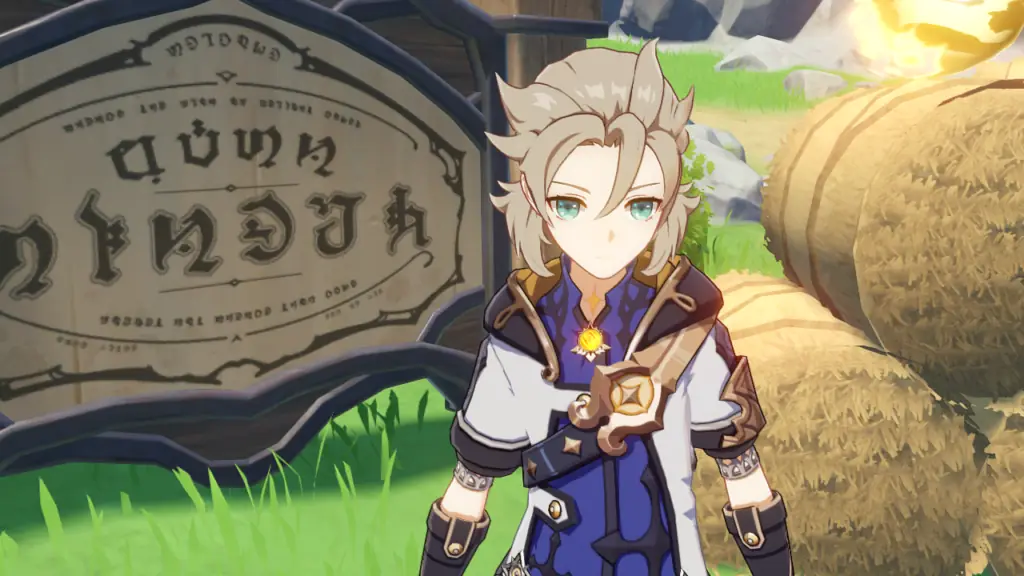 While Genshin Impact offers something for everyone, new and veteran players alike may feel a bit directionless when playing at times. It can be especially difficult for some players to see past the daily grind of the game when there are no major events occurring. That's why we've put together this list of 10 things you can do to occupy your time in Teyvat for a little while longer.
If you need even more ideas on how to spend your time in Genshin Impact, check out the in-game Battle Pass and try to complete as much of it as possible. It is well worth the money for those willing to spend an extra $5 on the Gnostic Hymn upgrade. All the rewards you receive are nearly tripled!
Enjoy ALL the Events
You'll probably want to get in the habit of checking the Events page frequently if you don't already. Events usually offer more rewards than a normal quest, so prioritize them before they disappear. This also includes doing all of the character trials! It can be a nice break to try out characters you might not have, especially considering the trial versions of characters usually have ideal stats.
Spend Time in the Archives
Genshin Impact has a lot of hidden lore if you're not actively looking for it. Many of these hidden pieces come in the form of books that can be purchased or found throughout Teyvat. You can read all of these stories, journal entries, and more in the Archive.
Besides lore, there are a number of cool things to check out in the Archive. One such thing is the Living Beings log. Every time you uncover a new species of enemy or wild animal, a description of it will be added here. Additionally, you can determine your kill count for each enemy type by looking for a small tombstone symbol with a number next to it. Check out which enemy you seem to have it out for the most!
You may also access the dialogue of past quests or cutscenes in the Archive's Travel Log. Other Archive logs include Geography (short descriptions of prominent places in Teyvat), Materials, Equipment, and Tutorials!
Do Your Daily Chores
Because Genshin Impact is so reliant on daily cycles and limited resources, make sure you are taking full advantage of the game's daily/weekly content. Here's a quick list including the most important daily activities:
Complete all 4 Daily Commissions
Collect any Expedition rewards you might have and send your characters out for more
Mine Crystal Ore and collect Artifacts in the wild (check out our guides on how best to farm Crystal Ore and Artifacts!)
Spend as much Original Resin as you can (or convert it into Condensed Resin to save for another day)
Visit all the shops/vendors you want to
Chase After Achievements
With the number of Achievements in Genshin Impact, there is almost no reason to stop playing. In addition to all the ones listed in the Achievements menu, there are actually tons of hidden achievements as well!
We'll even give you a hint for one right now… Have you ever fully fed all four of your party members? If not, now's the time! Take a second to look through all the achievements and see if any of them seem like something you'd like to spend your time on.
Snap a Shot with Your Kamera
There's no doubt that Teyvat is a very beautiful and scenic fantasy world. Get creative with the Kamera Gadget or the official camera in the game's menu to take stunning (or even silly) pictures while you play. Try changing locations or alter the time of day by using the in-game clock feature. If you decide to use the camera feature, you can also change your character's expression or pose!
Open Your Adventurer Handbook
The Adventurer Handbook is a useful tool that compiles a lot of Genshin Impact's daily content into one place. There are a number of goals to work towards under the Experience tab and a list of all available Domains, Commissions, and Enemies. If you're feeling extra adventurous, try tracking down all the enemies by using the Adventurer Handbook's "Navigate" feature.
Receive Reputation Rewards
After reaching Adventure Rank 25, the Reputation System is unlocked. You can increase your reputation in Mondstadt and Liyue by performing a number of tasks every week. These tasks include Bounties, Requests, World Quests, and Exploration Progress (see our Exploration Progress Guide if you need some help). Bounties and Requests are a great way to earn extra Mora, and they reset every Monday, so make sure to finish them all by Sunday night!
Challenge the Spiral Abyss
From a swirling portal high in the sky above Cape Oath, you can reach the Spiral Abyss. The Spiral Abyss is an easily forgotten activity that can only be entered upon reaching Adventure Rank 20. If you haven't spent time climbing your way through the floors, we highly recommend it. The rewards are generous, just make sure you bring your best team(s) and plan ahead.
This dungeon is not for the faint of heart, especially after reaching Floor 5 where you will need two strong teams instead of just one. To succeed in the Spiral Abyss, you must really pay attention to team compositions, study the buffs/debuffs of each floor, and maintain the levels of all your characters (rather than just a few).
Don't Ignore Your Quests
Quests are the best way to gain Adventure Experience and raise your Adventure Rank, which will provide you with several rewards. These rewards consist of ascension materials (for leveling up characters and weapons), Primogems (for spending on wishes), and fragile resin (which replenishes 60 Original Resin, so you can challenge more Domains or Bosses).
In addition to boosting your Adventure Rank, you will often come across new or hidden areas with puzzles or treasure chests which will surely require more of your time.
We'd also like to remind you not to neglect your Hangout Events. It's unfortunately an easy thing to do since you must navigate several menus to get to them. The great thing about Hangout Events is that you can always come back and play through the same quests or skip right to major decision points to see if you can get a different ending from the previous time.
Personalize Your Profile
Whether you like to brag about your achievements or characters, Genshin Impact allows you to customize a profile other players may see. You can choose a username and character avatar, write a small bio, and include up to 8 characters and nine namecards to display on your profile. You must own the character or namecard to do this, however.
Clean Out Your Inventory and Do Some Cooking
Our final suggestion comes just in time for some Spring cleaning (at least, to those in the Northern Hemisphere). Due to the game's large inventory size, looking through your items might not be a priority. You'd be surprised how much knowledge and extra experience you can glean just from slimming down your inventory, however. It's a good idea to keep track of what items you have, so you can choose the best artifacts and weapons for your characters.
In addition, knowing what's in your inventory will help you prioritize which items to grab while out exploring. Taking the time to do this now will ensure you won't run out of something you might need down the line.
As a final note, if you have the Parametric Transformer in your inventory, be sure to use this Gadget once every seven days to convert your extra items into Mora and Ascension materials!