Genshin Impact: Electro Sigils Guide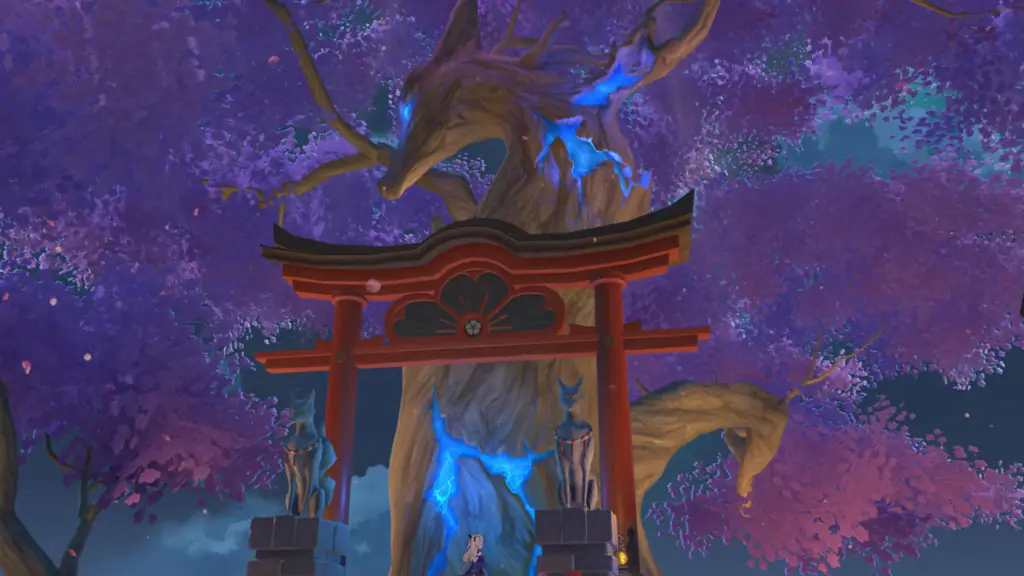 Electro Sigils are a new type of City States Sigil in Genshin Impact, exclusive to the Inazuma Region. They are similar to the Anemo Sigil of Mondstadt, and the Geo Sigil of Liyue. You can use these Electro Sigils if you want to make an offering to obtain Sacred Sakura's Favor. In this guide, we will show you how to get Electro Sigils in Genshin Impact. We'll cover each method to obtain them, and explain Electro Sigil's uses in detail, along with the possible rewards.
How to get Electro Sigils in Genshin Impact
Here are all of the ways to get Electro Sigils in Genshin Impact:
Looting Chests in Inazuma
Ranking up the Statue of the Seven in Inazuma
Completing Domains in Inazuma
The easiest way to acquire Electro Sigils in Genshin Impact is through looting chests found in the Inazuma region of Teyvat. Normal chests normally give you anywhere between one to four Electro Sigils. Luxurious chests from a Sanctuary, on the other hand, will provide you with 10 Electro Sigils.
The next method of obtaining Electro Sigils is by ranking up the Statue of the Seven found throughout Inazuma. Each rank up of the Statue of the Seven will award you with five Electro Sigils. In case you're unaware, there are three different Statue of the Seven you can turn in Electroculus at, one on Narukami Island, one on Kannazuka, and one on Yashiori Island.
Finally, Inazuma domains also give you Electro Sigils, but only on your first clear. These three domains give five Electro Sigils each upon completion: Tutelage King of Thieves, Tutelage Castle of Scrolls, and Tutelage A Thousand Scrolls.
By focusing on the three activities outlined above, you will efficiently be farming all of the Electro Sigils you can get in Genshin Impact.
What are Electro Sigils used for in Genshin Impact?
You can turn in Electro Sigils to the Sacred Sakura at the Grand Narukami Shrine on Narukami Island in Inazuma. Here are the rewards for Sacred Sakura's Favor:
1 Fragile Resin, 200 Adventure XP, 10 Mystic Enhancement Ore, 50,000 Mora
2 Acquaint Fate, 200 Adventure XP, 10 Mystic Enhancement Ore, 50,000 Mora
2 Philosophies of Transience, 200 Adventure XP, 10 Mystic Enhancement Ore, 50,000 Mora
1 Northlander Sword Billet, 200 Adventure XP, 10 Mystic Enhancement Ore, 50,000 Mora
1 Crown of Insight, 200 Adventure XP, 10 Mystic Enhancement Ore, 50,000 Mora
Unknown, 200 Adventure XP, 10 Mystic Enhancement Ore, 50,000 Mora
Unknown, 200 Adventure XP, 10 Mystic Enhancement Ore, 50,000 Mora