Genshin Impact 1.6: new characters, weapons, items, and more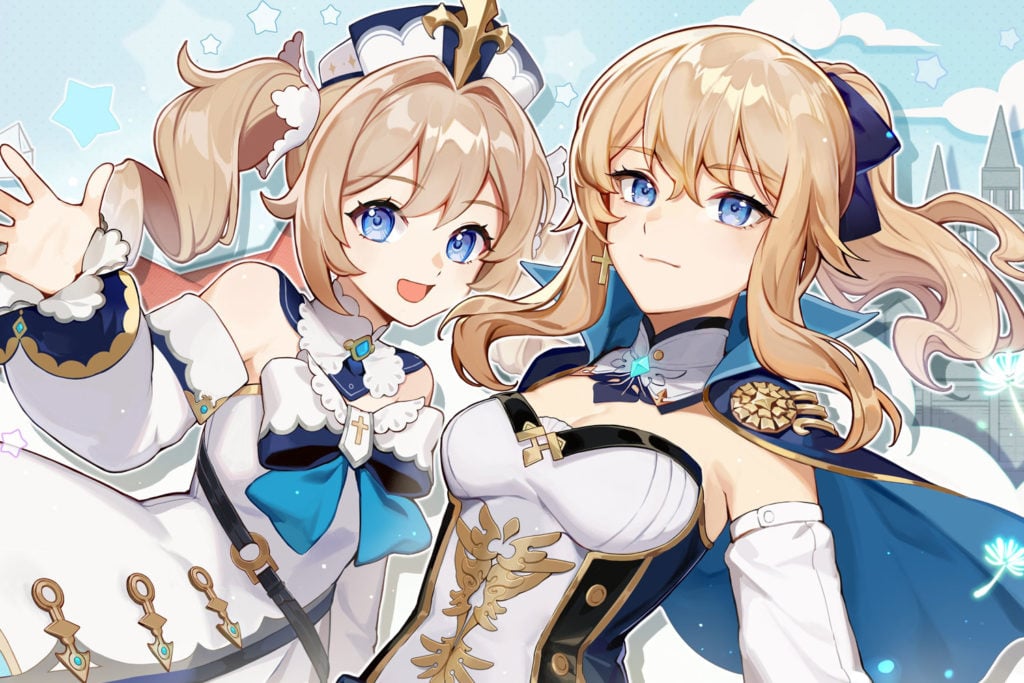 Genshin Impact players are always looking for what Mihoyo has in store for them in regards to the next update. Version 1.5, Beneath the Light of Jadeite, brought some fantastic new features, such as player housing via the Serenitea Pot, new characters, and lots of new resources like wood and others. Genshin Impact 1.6 content is beginning to leak, and we've got some information on Kazuha, but what else is around the corner? Here's a look at the Genshin Impact 1.6 new characters, weapons, items, and more, based on what is circulating in the community.
Genshin Impact 1.6: New Skins
Barbara Costume: Summertime Sparkle
Dandelion Costume: Sea Breeze Dandelion
Did someone say… skins? One exciting new piece of content comes to us from Project Celestia, a popular Genshin Impact data miner. It looks like a Barbara Costume, titled Summertime Sparkle, is potentially dropping in update 1.6 as a reward from the Echoing Narration Event. The costume features Barbara in some beachwear or swimwear skin.
We also have an upcoming Jean costume, in a similar fashion to Barbara's. How to obtain this one is currently unknown, but it has the same summertime seaside vibes.
All we have to base this on right now is the leak from Twitter, but it will likely be part of a reward for an upcoming event called Echoing Narration, so stay tuned for more information on that one.
Genshin Impact 1.6 Weapons
Here are the weapons for Genshin Impact 1.6 that we know about so far:
Dodoco Tales: Catalyst
Mitternachts Waltz: Bow
Freedom-Sworn: Sword
Dodoco Tales
Dodoco Tales is a Catalyst, and what appears to be an excellent weapon for the outgoing and destructive Klee. It has Base ATK secondary stats, and the Dodoventure passive, which causes normal attacks to increase charged attack damage by 16% for 6 seconds. Charged attack hits on opponents increase ATK by 8% for 6s.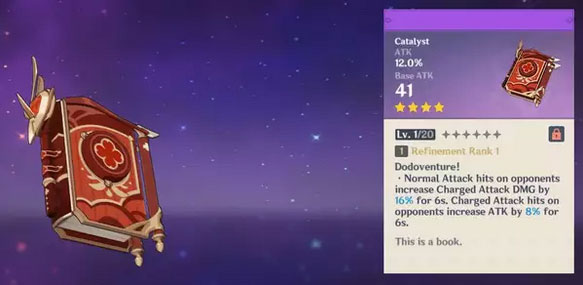 Mitternachts Waltz
The Mitternachts Waltz looks like its made for Fischl, judging by appearances alone. It has a Physical DMG Bonus on it, and the Evernight Duet passive, which causes normal attacks to increase Elemental Skill damage by 20% for 5 seconds. Elemental Skill hits on opponents increase normal attack damage by 20% for 5 seconds.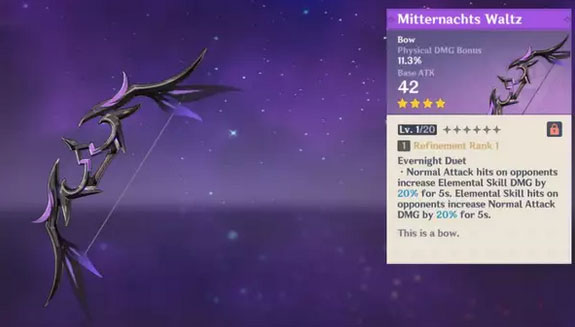 Freedom-Sworn
Finally, we have a new Legendary sword coming to the game, a five-star sword called the Freedom-Sworn, and part of the Millennial Movement. The sword increases damage by 10% and whenever the wielder triggers Elemental reactions, they get a Sigil of Rebellion. Two sigils consumes them and grants nearby party members "Millennial Movement: Song of Resistance" for 12 seconds. The passive Millenial Movement: Song of Resistance" increases normal, charged, and plunging attack damage by 16% and increases ATK by 20%. Fairly strong, if you ask me.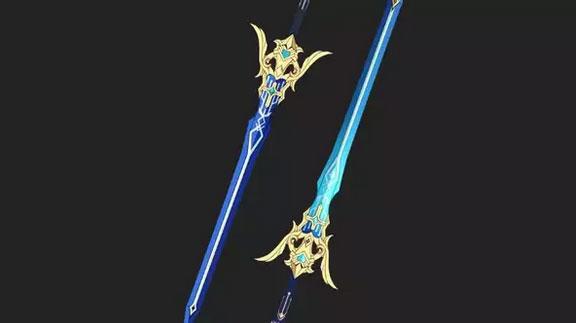 Of course, these items are all subject to change, and might not even be included at all in any upcoming updates. It's all speculation at this point, so keep that in mind.
Genshin Impact 1.6 New Items
Here are the new items for Genshin Impact 1.6 that we know about so far:
Realm Dispatch: A new Artifact that enables character placement in furnishing sets within the Serenitea Pot.
Wind-Blessed Harpastum: Made from pure bird feathers, with unknown effects.
Straight Shooter: A lightweight, easy-to-control bomb that deals large amounts of Pyro damage to a single target.
Floaty Splody: A cunningly designed bomb explodes with shrapnel, dealing Pyro damage in a large area.
Hot Pod: A bomb that explodes violently and does small amounts of Pyro damage in an area, super effective against Cryo shields.
Namecards: New namecards will likely be available in the event shop.
Genshin Impact 1.6 Events
Windborne Martial Legend
The Mystical Skiff Challenge
Sudden Endless Battle
Kaboomball Kombat
Windborne Martial Legends
The Windborne Martial Legends challenge allows players to face off against a series of bosses that unlock throughout the span of a week. It looks like it's a week-long event, with rotating bosses every day, and three bosses in total, including:
Wargame: Ancient Rock Drake (Primo Geovishap)
Lament: Bitter Hate (Oceanid)
Ingenious Impermanence (Maguu Kenki)
Windborne Triple Crown (Primo Geovishap, Oceanid, and Maguu Kenki)
The Mystical Skiff Challenge
A two-part challenge, with both land and air events, based on time trials. Earn Wavesplitter insignias for completing various challenges by using a Skiff. A Skiff is typically a small boat, so we can assume this activity familiarizes players with the new mode of transport. The boat has two cannons, but takes damage over time, which you cannot repair.
Players will navigate the waters, destroying enemies and structures to gain Wavesplitter Insignias. Whirpools can appear, which deal damage to your Skiff if its close enough. If your Skiff takes enough damage and falls apart, the challenge is failed. Wavesplitter Insignias are the event-exclusive currency, which you can use to redeem unknown rewards from the event shop.
Sudden Endless Battle
Sudden Endless Battle is an upcoming event similar to Contending Tides, where players face a series of timed stages in various difficulties. Players AR20+ can participate to collect points, earn rewards, and purchase items. Destroy Momentum Discs using an arsenal of tools at your disposal.
Kaboomball Kombat
An upcoming minigame where players will need to faceoff against a pitching machine, or Magical Fortress. Return the projectiles they serve to deal damage and break their shields. It's a single-player or co-op compatible event, with rewards like Primogems, Hero's Wit, Mora, and Enhancement Ores.
That's everything we know so far, but we will always keep this section up-to-date with new information about Genshin Impact version 1.6, so stay tuned and bookmark this page!
Everything in this post is from data miners on social media, websites like Honey Impact, and publicly available information. We do not have access to any closed game tests and would not intentionally divulge any sensitive information.
About the author