Roblox Flag Wars Codes (March 2023)
This Roblox Flag Wars codes list has all the OP codes that you can use to redeem coins and more.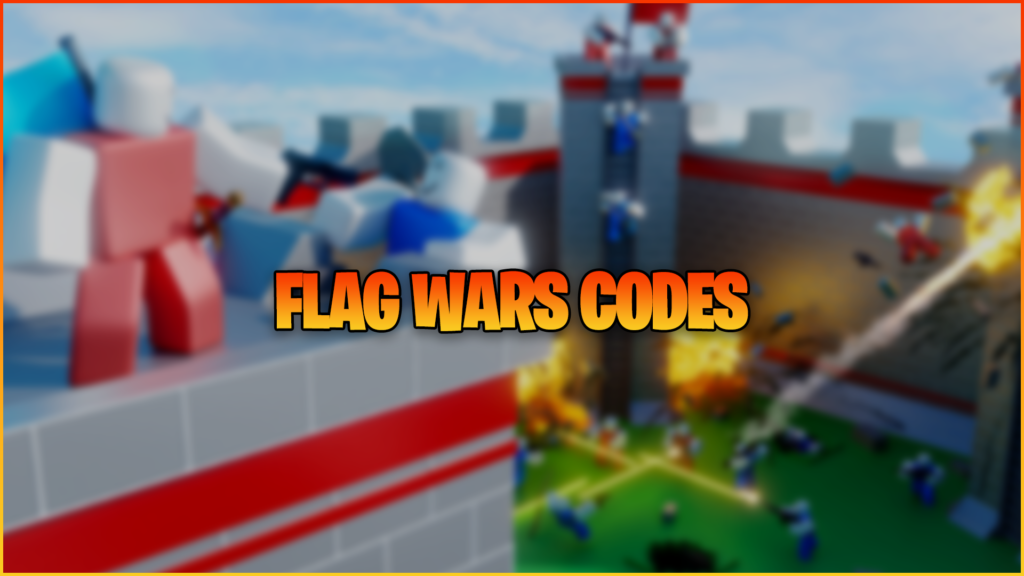 Flag Wars is an experience developed by Scriptly Studios for the Roblox platform. A good old-fashioned capture-the-flag game. In Flag Wars, you are pitted against an enemy team, and you gotta dig through the map to retrieve their flag. Get the flag by any means necessary and stop any players from stealing yours. Earn in-game currency when you down a player and use it to make your character stand out.
Codes will give you in-game dollars that you can spend on buying cosmetic items for your character like haircuts, hats, wings, etc. You can also use these dollars to buy weapons and tools that will help you fight the enemy and dig around the map to find different paths to their base. Finally, some codes are event-related and will give you temporary currency such as gingerbread, snowflakes, candy, etc.
If you find this post helpful, you can check out these posts on Blox Fruits codes, Anime Fighters Simulator codes, and Anime Fighting Simulator codes.
All Flag Wars Codes
Flag Wars Codes (Working)
Here are all the currently working codes for Roblox Flag Wars.
FREEP90 — Unlocks: 1x free gun (New)
TyFor200k — Unlocks: $1500
100MIL — Unlocks: $1200
SCRIPTLY — Unlocks: $800
THX4LIKES — Unlocks: $1,200
Flag Wars Codes (Expired)
TyFor195k— Unlocks: $1200
GINGERBREAD — Unlocks: 12,000 Gingerbread and $500
80KCANDY — Unlocks: 80,000 Candy
FREEMP5 — Unlocks: 1x MP5
Candy4U — Unlocks: 8,500 Candy
TyFor100k— Unlocks: $1500
FREETEC9 — Unlocks: 1x TEC9
TyFor60k — Unlocks: $1200
FREESMG — Unlocks: 1x free gun
FROST — Unlocks: $500 and 4,500 snowflakes
Snow4U — Unlocks: $900 cash and 12,500 snowflakes
TyFor30k — Unlocks: $1250 and 19,500 snowflakes
UPDATESOON — Unlocks: $2500
XMAS — Unlocks: 2,000 snowflakes
Related: Roblox Base Battles Codes
How to Redeem Codes in Flag Wars
Here is how to redeem codes in Roblox Flag Wars.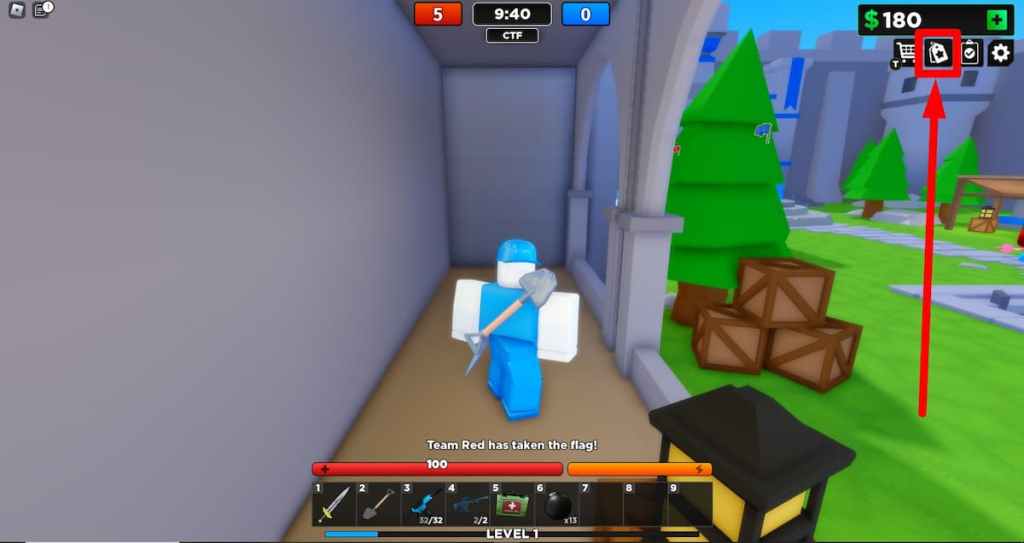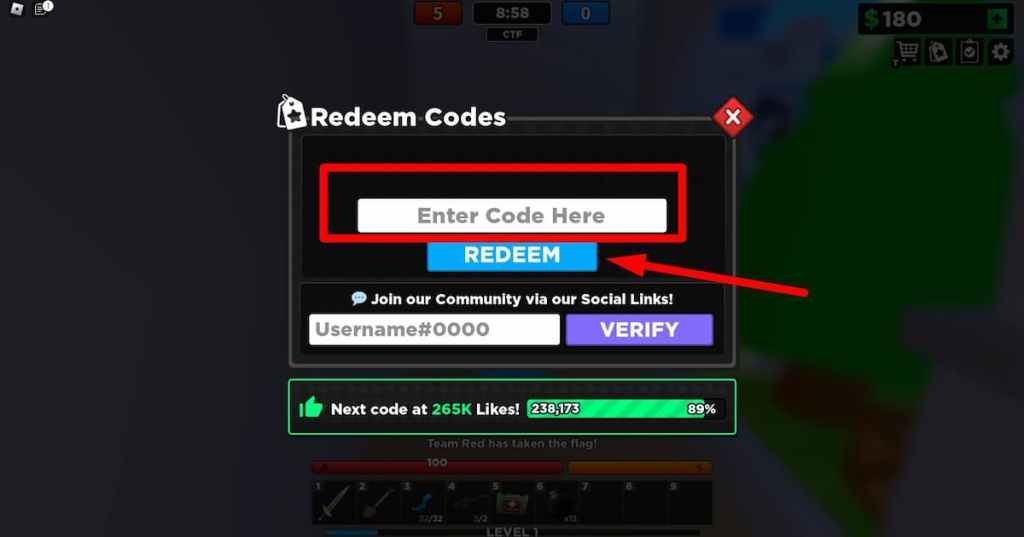 Launch Roblox Flag Wars on your device.
Find and tap on the codes icon on the top right.
Enter a working code into the code redemption box.
Tap on the REDEEM button to redeem the code.
Enjoy your free in-game rewards.
How to get more codes for Flag Wars
To get more codes, subscribe to Cylipson on Youtube for updates, announcements, and more. You may also want to join the official Flag Wars Discord server for additional updates and codes. You can also check the developer's Twitter profile @CylipsonRBLX and you can check the official game page on Roblox as they often put the latest code in the game description.
Why are my Flag Wars codes not working?
If you encounter a situation in which your codes aren't giving you the promised rewards, don't worry. There are two reasons why this might be happening. The first one is that the code simply expired. The developers of Flag Wars add a lot of codes and they do it often, so when new codes arrive they have a habit of retiring some of the old ones. Moreover, some codes are created to only give you rewards for a certain event such as Halloween night. The second reason why your code might not be working is that you might have typed it in incorrectly. Be very careful when putting codes in because even an extra space can cause a code not to work. That's why we advise copying and pasting codes instead of typing them in.
Other ways to get free rewards in Flag Wars
There are other ways of getting free rewards while playing Flag Wars and one of the first ones and easiest ones is to join the official Flag Wars Roblox Group. This will give you an instant in-game $1000 that you will get the next time you enter the game. Another way of getting free rewards is by completing daily tasks that the game offers and by simply killing enemies. Both give you in-game dollars that you get to spend on weapon upgrades, tools, and cosmetics.
What is Roblox Flag Wars?
Flag Wars is a classic shooter game with a capture-the-flag objective. You join either the red or the blue team, choose your combination of perfect tools and weapons, and join the fight. Besides the obvious shooting and slashing enemies with melee weapons, you have the ability to dig tunnels and change the map landscape throughout the game. The goal of the game of course is to capture the enemy flag and bring it to your base while simultaneously guarding your own. If you played Counter-Strike or some older Call of Duty games you know what we're referring to.
---
If you would like to find more Roblox codes check out our official Roblox Game Codes post which contains more codes than you can handle. Then move over to our Roblox Promo Page and see what freebies you can grab there for your favorite games. Lastly, you can give us a follow on Facebook and make sure you never miss an exciting gaming story.