Roblox Base Battles Codes (February 2023) – Free Tokens, Skins, and More
Get the latest Base Battles codes list and use them to redeem free in-game items, Tokens, and other freebies!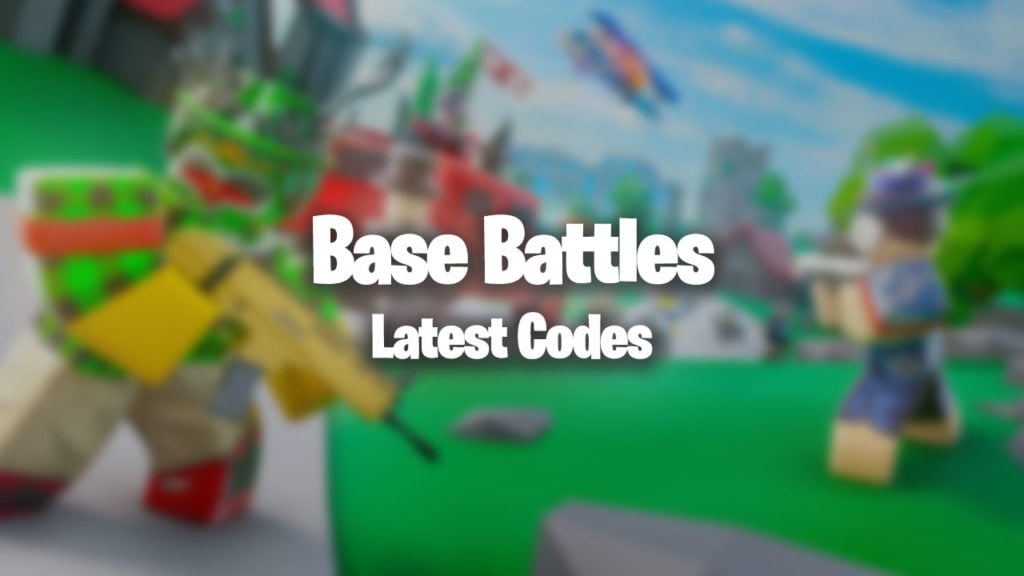 Base Battles is an action-packed Roblox game with vehicles and weapons. Collect tokens by taking out enemies and using them to buy new cars and vehicles. Players can battle it out on various maps across different games modes like Team Deathmatch, Dominations, Capture the Flag, and more. Using Roblox Base Battle codes can unlock free skins, tokens, and exclusive items for the game. See the full list of all working Base Battle codes.
New codes release all the time, so bookmark this page and check back daily for new updates. We will make sure the list is always up-to-date for you, including the latest working codes.
All Working and Expired Base Battles Codes
Last checked: February 3, 2023

Added a new code.
Base Battles Codes (Working)
300K — Unlocks: 50k Tokens (New)
OVERTHEMOON — Unlocks: 15k Tokens
RAINSTERGIVEAWAY — Unlocks: 25K Tokens
DESTROYER — Unlocks: 25K Tokens
250K — Unlocks: Cash
Rainster — Unlocks:

Rainster limited weapon skin
Base Battles Codes (Expired)
150KLIKES – Redeem code for 25,000 Tokens
200K – 35k Tokens
SUMMER – 50k Tokens
BETA
100KLIKES – Redeem code for 15,000 Tokens
TURKEY – Redeem code for 7,000 Tokens
FIGHTER – Redeem code for 8,000 Tokens
MYSTIC – Redeem code for 14,000 Tokens
ARCTIC – Redeem code for 4,000 Tokens
DEVKING – Redeem code for 3,000 Tokens
How to redeem codes for Roblox Base Battles
To redeem codes for Base Battles, you will need to be following @TheHyb_ and @josh_2242 on Twitter. Enter your Twitter name in the bottom box of the settings menu to verify you are following them. Once verified, you can then redeem codes by entering them into the same box and clicking on redeem.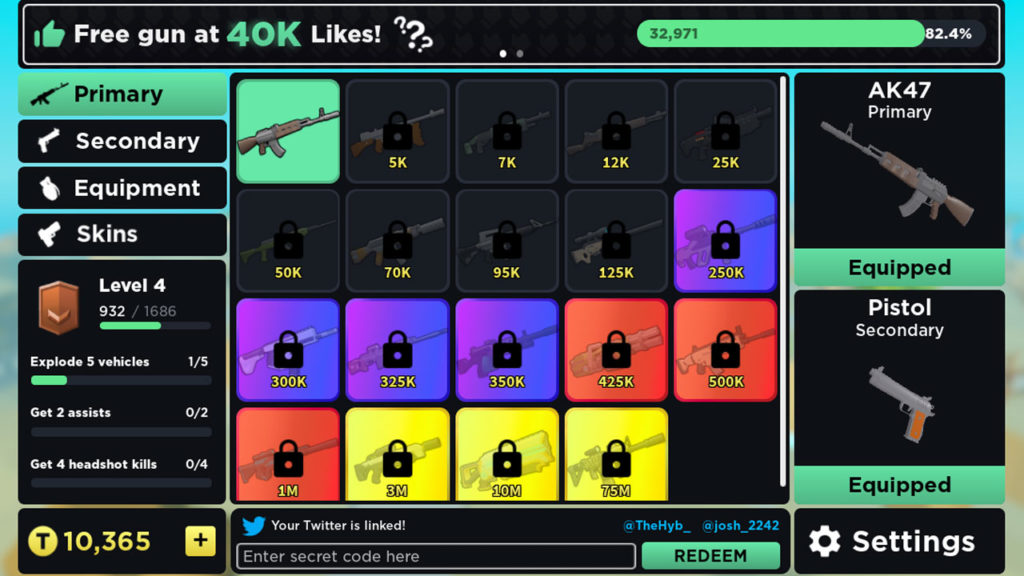 How to get free tokens in Roblox Base Battles
To get new codes for Base Battles, you can join the community Base Battles Discord server. The developers post new codes there, as well as on their personal Twitter accounts. The best way to get new codes, though, is to bookmark our page and check back daily. We round them up from all over the place so that you always have them in one convenient location.
Base Battles Game Description
🔥 Make sure to leave a like and invite your friends to play!🔥

🎁 Latest Update:

MINIGUN!
CARGO HELICOPTER!
CHANGELOG
BALANCE CHANGES
BUG FIXES

Base Battles is a 15v15 action-packed vehicle shooter!

🏃‍♂️ Spawn vehicles and race to the objective!
💰 Collect tokens by eliminating your enemies!
🛩️Use tokens to buy new weapons, cars, planes, and more!
🤝Team up with your friends to dominate the game!

Make sure to join our server to catch sneak peaks of our updates and participate in limited codes!
Explore other experiences on our Roblox game codes page to find your favorites. Check out our Roblox promo codes page for new outfits and other freebies for your in-game avatar.