Is Final Fantasy XIV Cross-Platform?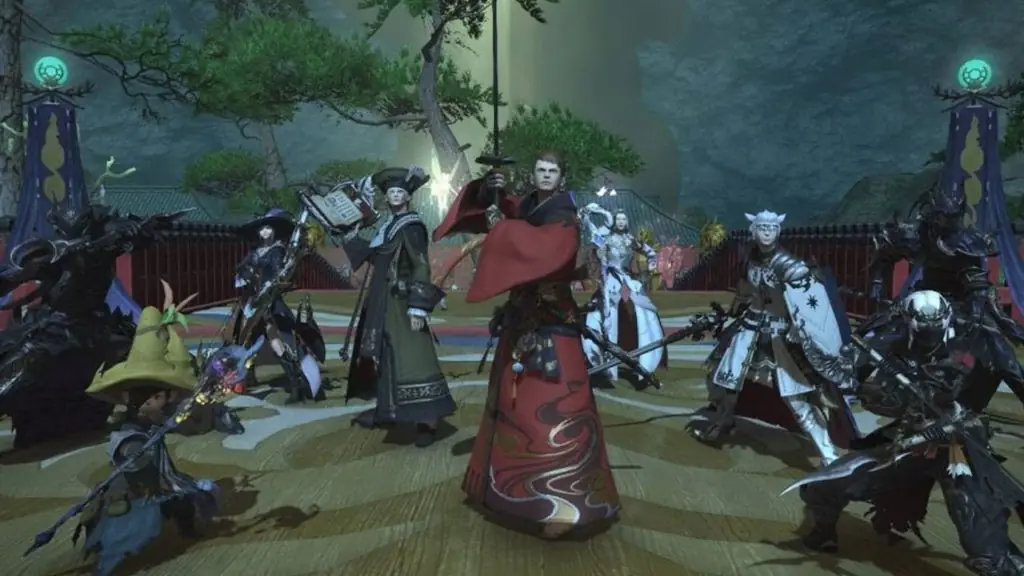 Final Fantasy XIV has staked quite a claim for itself in the MMORPG market, even giving some of the boys at Blizzard pause, according to some reports. Certainly, one aspect Final Fantasy XIV has over World of Warcraft is that it's available on PlayStation consoles in addition to PC and macOS. Of course, when it comes to MMOs, multiple platforms are only as helpful as their connectivity. So, is Final Fantasy XIV cross-platform?
Is Final Fantasy XIV Cross-Platform?
The computer and console versions of Final Fantasy XIV do have cross-platform functionality. For example, a player on a PC can easily play with a player on a PlayStation 4. There is, however, a condition to this: you can only play with other players that are playing on the same Data Center as you. Remember, Data Centers aren't the same thing as servers; you can play with other platforms on any server you want, but if you're not on the same Data Center, then they effectively don't exist.
In addition to cross-platform functionality, Final Fantasy XIV also supports cross-progression. If you own the game on PC and a PlayStation console, you can freely log into your account on either platform and pick your character right up. The only catch is that you need to own the same expansions on both platforms. If, for example, you own the Shadowbringers expansion on PS4, but not on PC, you can't access your character progress on the PC version until you own Shadowbringers on there as well.
On a lesser level, there are also a few client-side odds and ends you may need to reconfigure between platforms. Nothing major, just certain character and display preferences, like whether or not the game shows allied player spells. If you make any changes to your settings in one version of the game, don't forget to make them on the other one as well.