FIFA 23 Top 10 Predictions for Best Goalkeepers
Needing some security in-between the sticks? Here's some of our predictions on who you could count on.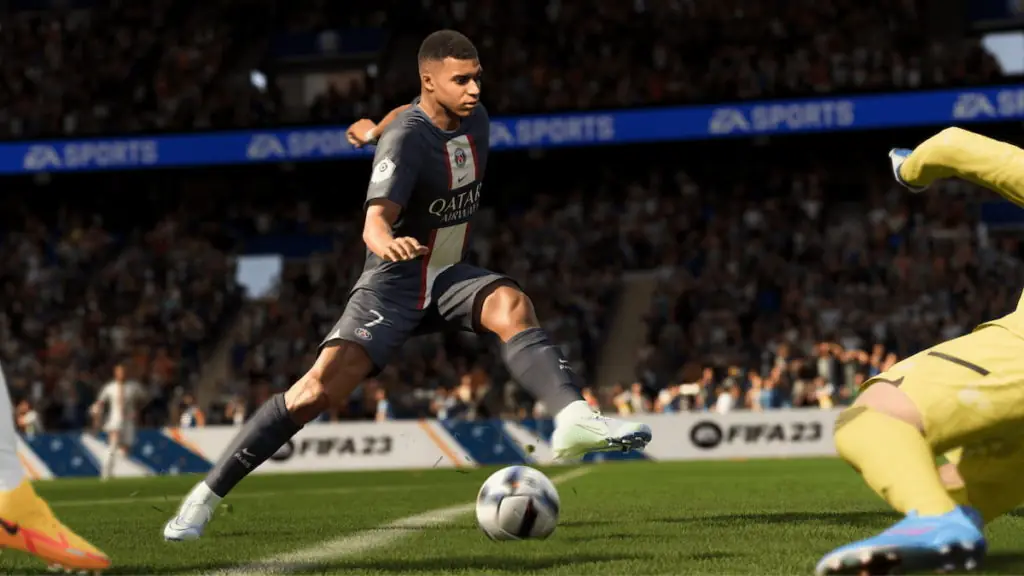 A goalkeeper in football could mean winning or losing by the smallest of margins. Potentially the most crucial position on the pitch, we take a look on who could potentially be elected as a top 10 keeper in FIFA 23.
Here's who made our predicted list.
FIFA 23 Top 10 Predictions for Best Goalkeepers
10) Hugo Lloris (Tottenham Hotspur) – FIFA 22 OVR 87
The Spurs captain has become his old self once again helping Tottenham Hotspur clinch the remaining UEFA Champions League spot on the final day of the Premier League season. Expect the 2018 FIFA World Cup winner to keep his previous rating of 87 in September.
Prediction – 87 OVR (+0)
9) David De Gea (Manchester United) – FIFA 22 OVR 84
The Red Devils endured one of their worst seasons to date, but Spaniard David De Gea redeemed himself and showcased why class is permanent. Despite overwhelming criticism over his performances over the past couple of seasons, De Gea showed his previous world class form showed under Jose Mourinho whilst his teammates arguably played their worst football of their respective careers. We think an upgrade is fair for the former Atletico Madrid man.
Prediction – 87 OVR (+3)
8) Gianluigi Donnarumma (Paris Saint German) – FIFA 22 OVR 89
The UEFA Euro 2020 player of the tournament has suffered a lot since his move to the Ligue 1 champions. Playing second fiddle to Keylor Navas alongside committing a season-ending error against Real Madrid in the Champions League and not forgetting Italy's shock miss to the next edition of the World Cup. It's a season to forget for the young keeper, however, he remains one of the best in the role and surely he will only learn from his previous season.
Prediction – 87 OVR (-2)
7) Keylor Navas (Paris Saint Germain) – FIFA 22 OVR 88
Since his exploits in the 2014 World Cup in Brazil, Costa Rican Keylor Navas has undoubtedly been of the most consistent keepers in both the real game and FIFA. He might be near the end of his illustrious career but expect him to be a mainstay in a lot of players' Ultimate Teams. We do expect a slight downgrade from EA due to PSG's poor Champions League campaign and underwhelming league season despite winning Ligue 1.
Prediction – 87 OVR (-1)
Related: Is FIFA 23 Cross-Platform? Answered
6) Marc-Andre ter Stegen (Barcelona F.C.) – FIFA 22 OVR 90
German keeper Marc-Andre ter Stegen showed great leadership and character after resurrecting his season following the appointed of current Barcelona coach Xavi back in November of 2021. Leading by example from the back, he helped rescue of what could have been a disastrous season for the Catalans. However, due to his early season form, he's more than likely to get a downgrade come September 30.
Prediction – 87 OVR (-3)
5) Ederson Moraes (Manchester City) – FIFA 22 OVR 89
Cool, calm, and collected, Ederson collected his 4th Premier League medal in 5 years after once again starring between the sticks for Pep Guardiola's side. However, the Brazilian has taken more risks and showed some frailties despite having a fantastic season nonetheless. Yet, there have been better keepers this season and therefore we could expect a shock downgrade from EA.
Prediction – 88 OVR (-1)
4) Manuel Neuer (F.C. Bayern Munchen) – FIFA 22 OVR 90
By far the most consistent goalkeeper in the last 5 years, Manuel Neuer continues to impress despite being in the wrong side of his 30's. Captaining F.C Bayern Munchen to their historic 10th consecutive Bundesliga title and a consistent performer for both club and country, Neuer is ageing like a fine wine. However, EA might downgrade one of the greatest goalkeepers of all time due to Bayern Munchen's shock exit in the Champions League to Spanish underdogs Villareal.
Prediction – 88 OVR (-2)
3) Allison Becker (Liverpool) – FIFA OVR 89
The Premier League's best number 1, Allison has transformed Liverpool's fortunes since his high profile move from A.S Roma back in 2018. The Brazilian shot stopper has once again shown (along with Virgil Van Dijk) why he's so crucial to Jurgen Klopp's defence. The quadruple dream might have disappointed him and his fellow teammates, but he took home two domestic medals both at the consequence of Chelsea.
Prediction – 89 OVR (+0)
2) Jan Oblak (Atletico de Madrid C.F.) – FIFA 22 OVR 91
Last year's number 1 on FIFA 22, Slovenian Jan Oblak at one point in his Atletico Madrid career, had more clean sheets than goals, this just shows how good he's been not just domestically but also on the continent. Not even 30, Oblak still has many years ahead of him as a top keeper. However, he misses out on the top spot but safely remains in the 90s.
Prediction – 90 OVR (-1)
1) Thibaut Courtois (Real Madrid C.F) – FIFA 22 OVR 89
Our number 1 should be self-explanatory after his MVP performance in the Champions League final. The Belgian shot stopper is our outright pick for best keeper in FIFA 23 and deserves a fair upgrade. The former Chelsea keeper is also 8th in our "Top 10 Predictions for Best Overall Players".
Prediction – 91 OVR (+2)