FIFA 23 Top 10 Predictions for Best Overall Players
A tough call but here is who we think should be the best of the best in FIFA 23.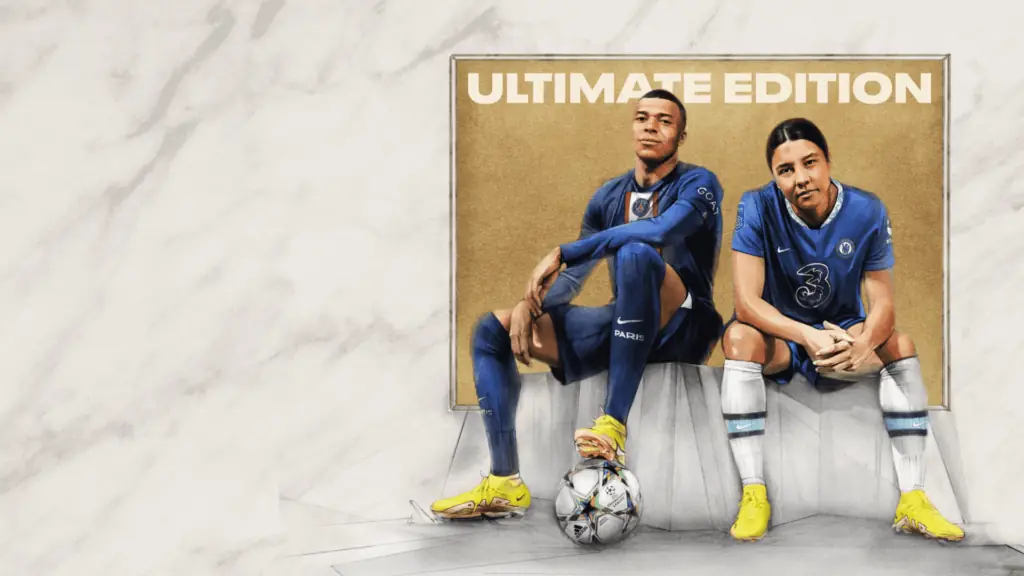 As we approach another season of highs and lows of "The Beautiful Game", the release of the latest (and last) EA Sports FIFA is just around the corner with FIFA 23.
After the 2021-2022 campaign was one of the most exhilarating seasons in recent history with many standout individuals, it will be difficult to predict who EA will give the crown of highest Overall (OVR). This is a calculated prediction taking into consideration the players' FIFA 22 OVR as well as their performances on the pitch.
Here's who we think will be topping the rankings this time round.
FIFA 23 Top 10 Predictions for Best Overall Players
10) Heung Min Son (Tottenham Hotspur) – FIFA 22 OVR 89
The South Korean become the first Asian player in Premier League history to win the league's Golden Boot with 21 goals (alongside Mohamed Salah). Expect the Spurs forward to have an upgrade in the next edition of the game.
Prediction – 90 OVR (+1)
9) Trent Alexander-Arnold (Liverpool) – FIFA 22 OVR 87
Improving year by year, the young Liverpool full back never stops producing the numbers, a total of 22 assists in all competitions last season just shows the creativity on display, great for your Ultimate Team squad, Alexander-Arnold might become one of the best full backs in Ultimate Team history.
Prediction – 90 OVR (+3)
8) Thibaut Courtois (Real Madrid C.F) – FIFA 22 OVR 89
His Champions League Final performance alone deserves an upgrade into the 90s. The Belgian shot-stopper has a La Liga and European Cup winners medal to show off his brilliant season and was by far the best keeper last season and therefore will be my n.1 keeper in FIFA 23.
Prediction – 91 OVR (+2)
7) Luka Modric (Real Madrid C.F) – FIFA 22 OVR 87
Another player from the old guard of Real Madrid showed his class throughout the 2021-2022 season. The 2018 Ballon d'Or winner came clutch for Los Blancos throughout the Champions League knockout stages and thoroughly deserves an upgrade come September 30.
Prediction – 91 OVR (+4)
6) Kevin De Bruyne (Manchester City) – FIFA 22 OVR 91
The PFA Player of the Year once again stole the show in the English Premier League. 21 goals for club and country also add to why he was voted the best player in arguably the world's best domestic competition. Unfortunately for him, that illusive Champions League medal is still missing in the Belgian's glass cabinet and others, somehow, still outperformed him.
Prediction – 91 OVR (+0)
5) Mohamed Salah (Liverpool) – FIFA OVR 89
Liverpool's very own Egyptian king, Mo Salah just kept hitting the back of the net for the Reds in England and across Europe. Golden Boot winner once again and his second in four years (2019 alongside Mane and Aubameyang) and a finalist in the latest African Cup of Nations, Salah keeps getting better and better despite celebrating his 30th birthday in June. EA are surely to give a big bump to one of the greatest African players in recent history.
Prediction – 91 OVR (+2)
4) Kylian Mbappe (Paris Saint Germain) – FIFA 22 OVR 91
Yet to celebrate his 24th birthday, many veterans would be jealous of Mbappe's career so far. A mind-blowing 80 goal contributions (49 goals, 31 assists) in all competitions, FIFA 23's cover star is surely to be one of the most used players in next year's edition of the game. Expect to have a slight boost in overall as the PSG forward is on the Canadian developer's cover for the 3rd consecutive year.
Prediction – 92 OVR (+1)
3) Robert Lewandowski (F.C. Barcelona) – FIFA 22 OVR 92
Robert Lewan(goal)ski, (as his old teammate Thomas Mueller nicknamed him), was a mainstay in the Bayern Munich attack as his 57 goals in all competitions forced Barcelona to splash out £40.5 million on the now 33 year old striker. The Pole is a fantastic option up-front for any FUT squad. Expect the new Barca signing to keep his 92 rating in FIFA 23.
Prediction – 92 OVR (+0)
2) Sadio Mane (F.C Bayern Munchen) – FIFA 22 OVR 89
The newly named African Player of the Year, Sadio Mane historically led Senegal to their first ever African Cup of Nations triumph by beating Egypt in the final and his old teammate rival Mo Salah. Mane joined F.C Bayern Munchen in a deal worth up £30 million and he's expected to be the main star for the German this upcoming season. There's a good chance he'll surpass Salah's rating in FIFA 23.
Prediction – 92 OVR (+3)
1) Karim Benzema (Real Madrid C.F.) – FIFA 22 OVR 89
Last season's standout performer! Arguably, without Karim Benzema, Real Madrid would have been knocked out in the group stages of the Champions League. A leader, a goal scorer, a playmaker, since the dominance of Cristiano Ronaldo and Lionel Messi, I struggle to remember such a dominant season by a player and for me, the re-established French international, should be the highest rated player on FIFA 23.
Prediction – 93 OVR (+4)