FIFA 23 PS4 vs PS5: Which Version is Better?
Which one would you choose?
FIFA 23 is finally here to quench the desire of every football/soccer fan in the world. EA's football simulator is available to play on PC, Nintendo Switch, PlayStation 4, PlayStation 5, Xbox One, Xbox Series X/S and Stadia. If are getting confused between the PS4 and PS5 version of the game, this guide is for you.
Buying a PS4 or PS5 version of FIFA is not a simple task. Users who don't have a PS5 will sway towards buying one if the game is vastly better on it. Let's see if the game is good enough on the next-gen console.
Related: How to Apply For Jobs in FIFA 23 Career Mode
FIFA 23 PS4 vs PS5: Which version is better?
Fortunately, the difference between the game's version on PS4 and PS5 is not huge. We have seen in the previous years how unique the game can feel on the next-gen consoles. Let's look at the points of differences.
Visuals and Graphics
The PlayStation 5 has better hardware and hence produces better visuals when compared to its predecessor. However, unlike previous years, the graphics of FIFA 23 on PS5 are only marginally better.
You might forget the tiny differences in grass, lighting and general visual quality in the heat of a match. It is the most important indicator when deciding between the versions.
FIFA 23 HyperMotion2 Technology and Gameplay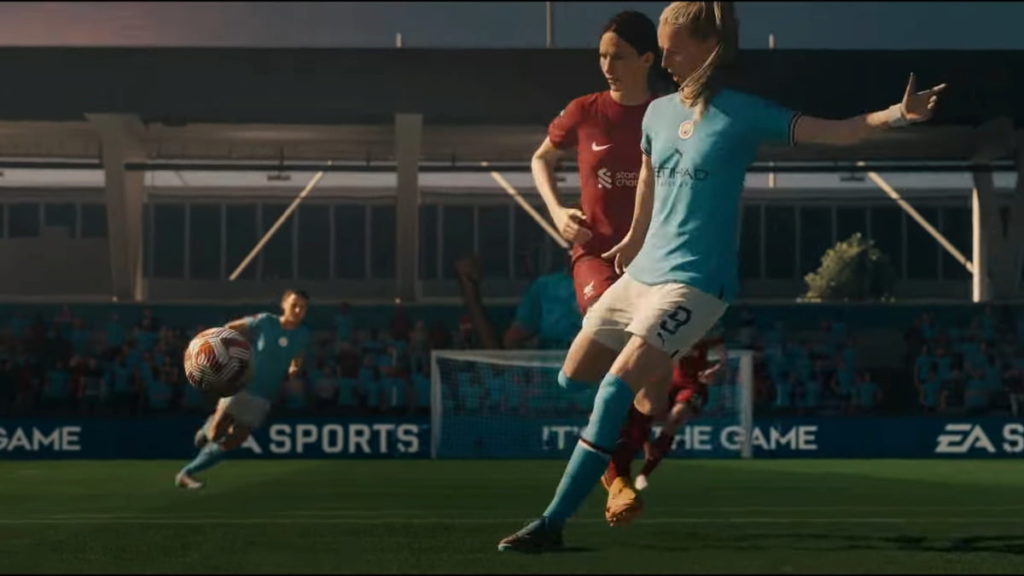 EA has released its latest HyperMotion2 technology to FIFA 23. However, the new feature is only available on PlayStation®5, Xbox Series X|S, PC, and Stadia. So what does the PS4 miss with the absence of this feature?
The first HyperMotion version in FIFA 22 saw many complaints. Users noted unnecessary movements from players in matches and the game felt sluggish. The new version of HyperMotion2 seems more stable and adds a different feel to the game.
There are gameplay differences in PS5 and PS4 versions of the game. However, there is nothing negative about PS4's gameplay in the absence of HyperMotion2. Also, no one knows how the game will feel after a few patches. So it's best to take the new feature with a grain of salt.
Which one is better?
The PS5 version of the game has slightly better visuals and Hypermotion2 technology. Users who want to experience the next-gen gameplay should opt for the new console version of the game. However, the next-gen feature doesn't mean better gameplay. The PS4 version will feel a lot closer to FIFA 22, but more refined.