FFXIV 6.0 Patch Notes Released
The FFXIV 6.0 patch notes have released, giving players an early look into the bulk of changes and additional content for Endwalker.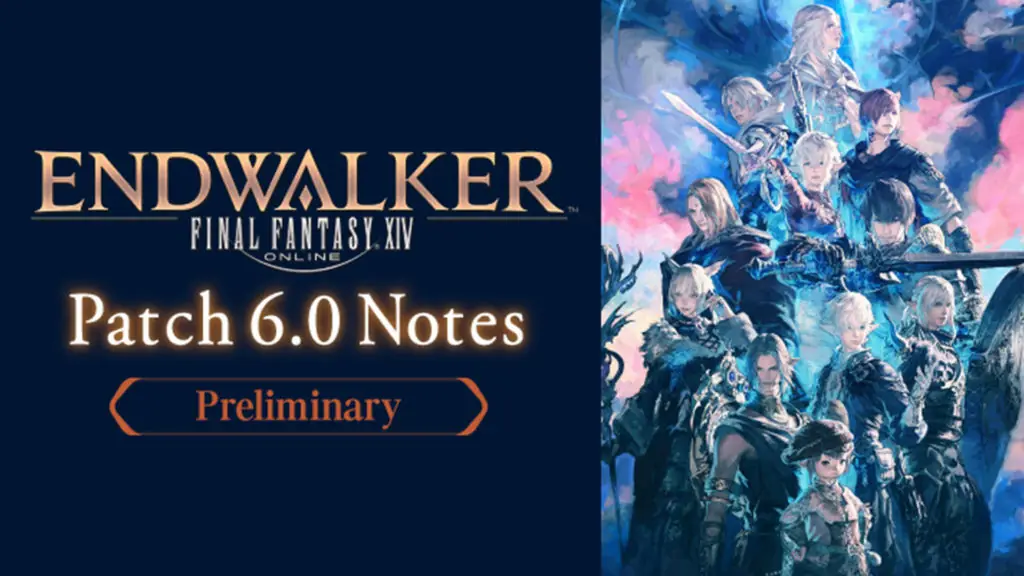 Final Fantasy XIV's Endwalker expansion is only six days away, and players are already excited about the upcoming changes and additions that the game has in store for them. FFXIV's official Twitter page has decided to reveal most of the major changes that are added in the expansion by posting the official patch notes for version 6.0. Here's a TL;DR version of the changes you can expect for the upcoming expansion:
Final Fantasy XIV 6.0 Patch Notes
Additional Maps and Zones
Empyrium (Housing District) – Ishgard
Changes to the Job System
Addition of Reaper (Melee DPS)
Addition of Sage (Healer)
Additional job actions for existing classes
Level Cap has been raised from 80 to 90
Additional job/role quests similar to Shadowbringers
Character Creation
Addition of male Viera (race) option
Additional Midlander Hyur face option
New hairstyles for female Viera
Changes to the Combat System
Limit Breaks no longer break job action combos
Healer Limit Break range has been increased from 30 to 50
Duties can now be performed by undersized parties (now renamed Unrestricted Parties)
The power of Echo has been increased in certain raids, trials, and duties
New trials and raids added
Weapon damage is adjusted to achieve balance between physical and magic users.
The time limit in-between combos are extended
Other Major Gameplay Updates
Additional items for sale in shops in Gold Saucer
Experience gained by Disciples of War and Magic are adjusted
Changes to the Allagan Tomestone rewards in the various Duty Roulettes
New cards for Triple Triad
Bug fixes and UI changes for various duties, trials, and raids
The Feast Season 20 will end, and a new pre-season will begin
Addition of new item recipes
Removal of belts as equipable items
Addition of Sundry Splendors in The Crystarium
Additional quests for Disciples of the Hand and Disciples of the Land
More changes in the main article!
Final Fantasy XIV's early access will begin on December 3, 2021, for players that have received a code from their pre-order bonus. The game will include all of these changes for early access, requiring players to download a huge update. If you want to learn more about all these changes more in-depth, go to the official link above so that you can read about all the updates in the game before you dive into the Endwalker expansion.