How to get Legendary Cores in Fallout 76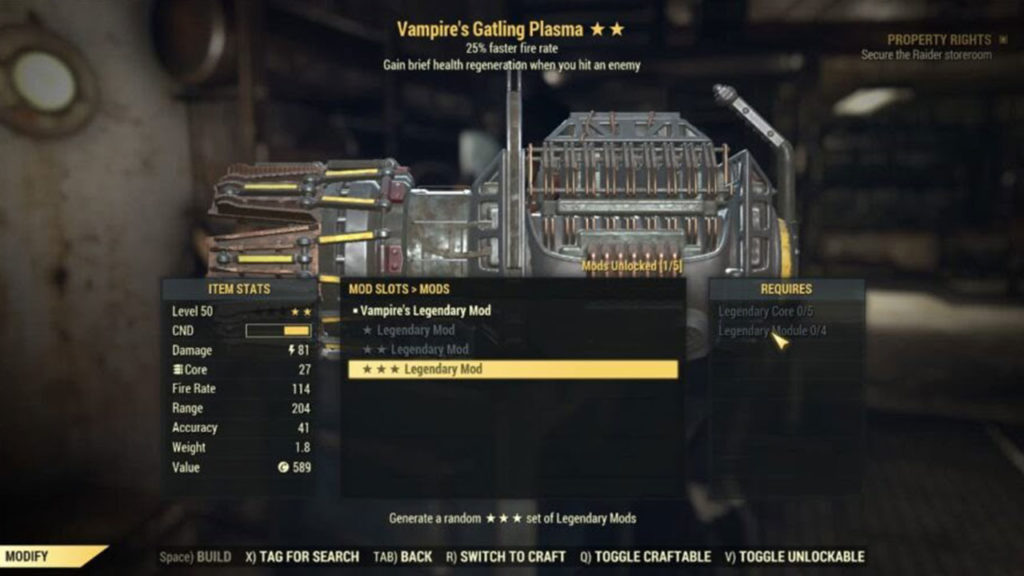 Powerful, high-tech weaponry requires the right components. If I could power my giant gatling laser with a hamster in a plastic wheel, I'd totally do that, but unfortunately, life doesn't work like that. In lieu of rodent-based solutions, you'll need truly legendary materials to power bigger and better death-dealers. Here's how to get legendary cores in Fallout 76.
As part of the Steel Reign update to Fallout 76, the ability to craft your very own legendary-grade mods for weapons has been added to the game. With legendary mods comes all sorts of fun and funky abilities, from leeching health from foes to lighting anything you shoot on fire. To create legendary mods, though, you'll need the appropriate recipes and, more importantly, the materials to put them together. The most important of these materials are legendary cores, which form the bedrock of any legendary mod recipe.
How to get Legendary Cores in Fallout 76
Legendary cores can't just be found lying around in a box somewhere. Rather, they're doled out in exchange for participating in Fallout 76's more social elements. You'll receive legendary cores for completing daily ops, seasonal events, public events, and as rewards from the scoreboard. Certain events reward legendary cores based on a percentage chance rather than a flat guarantee, but several public events are always guaranteed to yield them.
As of writing, the two best public events to complete for legendary cores are "A Colossal Problem" and "Encryptid." Both of these events are guaranteed to yield 8 legendary cores upon completion, and you can repeat them multiple times to get more cores. Of course, public events are timed affairs, so these won't always be around, but Bethesda has confirmed that public events will always yield legendary cores from now on, so other well-paying events will take their place in due time.