Fall Guys Ultimate Knockout Connection Error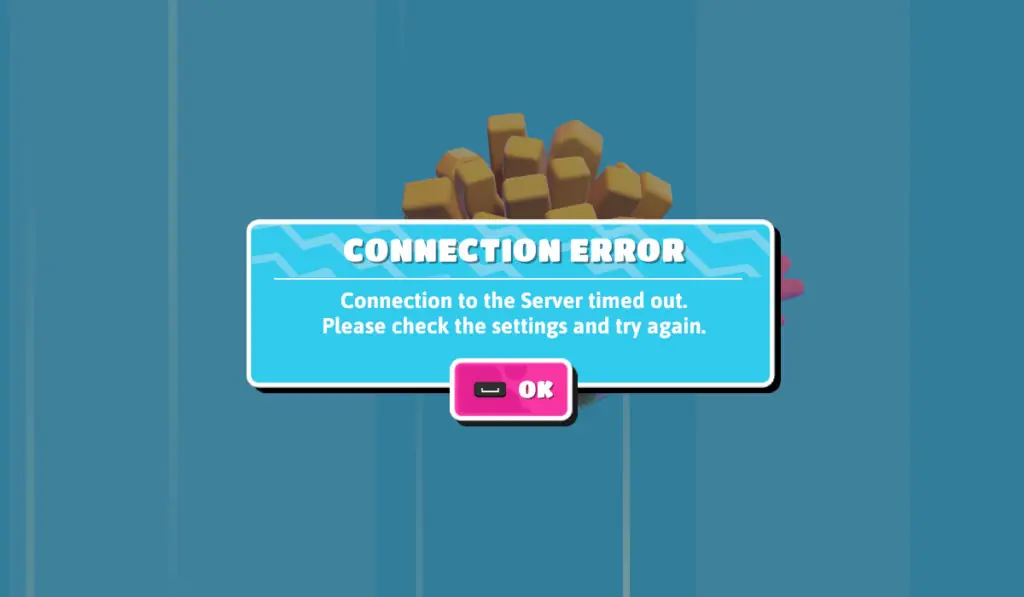 Fall Guys Ultimate Knockout is the new battle royale game from Mediatonic. Unlike other battle royales that are popular at this time, it is not a shooting game. Instead, players must compete against sixty other players and attempt to get through a set of challenging obstacle courser. You can jump and push, but it's all about having good movement and finesse.
Fall Guys Ultimate Knockout Connection Error
Many players see the following error when attempting to join a game solo or in a party: "Fall Guys Ultimate Knockout Connection Error: Connection to the Server timed out. Please check the settings and try again later."
Server issues on Mediatonic's end cause this connection error. There is a good chance the problem has nothing to do with your internet connection, but you can still test it out to rule that out. Try connecting to a different multiplayer game, and browsing a few websites on your internet browser to ensure your internet connection works properly. You can also restart your game and try joining a game again, as that has fixed the issue for some players.
With over half a million users viewing the game on Twitch, there are many players hitting the servers at the same time. Even with the best servers, this can become a challenge for even the most experienced network engineers. There are a few places you can check to get the server status for Fall Guys Ultimate Knockout. There are two Twitter accounts, one for the Fall Guys main game, and another one dedicated to monitoring server performance.
Follow the main Fall Guys Twitter account to get general announcements about the game and large-scale technical issue announcements. Likewise, you can follow the Fall Guys Server Owl, which is an official server monitoring account.
From the above announcement, we can see there is an increased matchmaking time that is causing issues. Please be patient while the Mediatonic team works on fixing the Fall Guys connection error. The game is newly released on August 4, so server stability is still a work in progress. Not nearly as many people were playing during the beta and server congestion is likely.
See also: Fall Guys Ultimate Knockout Skins