Everything You Need to Know About Genshin Impact 2022 HoYo Quiz
Put your Genshin chops to the test!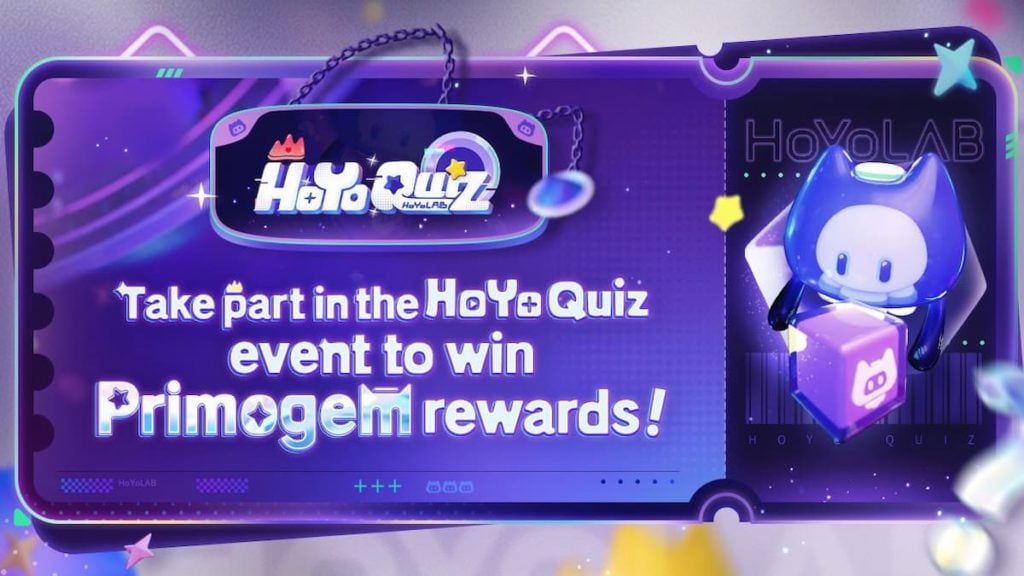 Genshin Impact, despite its relatively young age versus other live service games, is really dense. Like, really dense. There are pages upon pages of lore about the characters, world, and power systems, not to mention all of the gameplay elements. For those of you who have eagerly absorbed all of it into your spongey noggins, you may have an opportunity to put it all to use. In a way besides playing Genshin Impact, I mean. Here's everything you need to know about the Genshin Impact 2022 HoYo Quiz.
Everything You Need to Know About Genshin Impact 2022 HoYo Quiz
The HoYo Quiz is a real-time, live-streamed trivia challenge where fans of Genshin Impact can compete to win mad stacks of Primogems, not to mention the ultimate bragging rights. In order to compete, you'll need to download the HoYoLAB app and have a HoYoLAB account (which you can get easily if you already have a HoYoVerse account).
Latest Matches
You can join the event here. The latest matches take place on:
HoYo Quiz Match 7
Start Time: August 6, 15:00 (UTC+8)
Participant Quota: 10,000
Prize Pool: Primogems ×350,000
HoYo Quiz Match 8
Start Time: August 6, 22:00 (UTC+8)
Participant Quota: 10,000
Prize Pool: Primogems ×350,000
The list of winners for these matches can be found here.
How the Genshin Impact 2022 HoYo Quiz Works
Here's how it works: every HoYo Quiz match is comprised of 10 multiple-choice questions, with every single participant playing at the same time. You get 15 seconds to answer each question, and if you can answer all 10 questions correctly, you'll win Primogems. If you get a question wrong or your time runs out, you're out. You'll also be disqualified if you exit out of the contest page.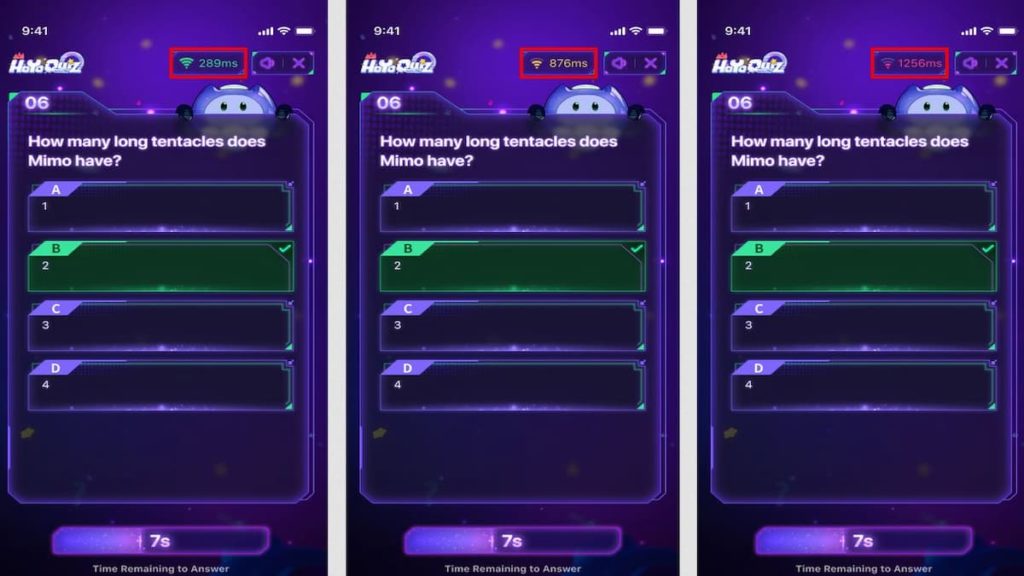 Related: Genshin Impact Codes
The more players that get knocked out, the bigger each player's individual prize will be. One player could, theoretically, earn up to 1,200 Primogems per match. Inversely, if no one is able to get all 10 questions right, then everyone who at least put an answer in will receive a consolation prize. This also applies if nobody could get past question 9, question 8, and so on.
The matches will be held on various dates and times based on an as-of-yet unannounced schedule. Spots for a match will be opened up 15 minutes before it begins, and to ensure everyone gets a turn, you can only enter one match every 24 hours. If a match is full, you can't compete, but you can join the audience to spectate, chat, and leave likes. If enough audience members leave likes, they'll also receive small Primogem prizes.
Keep your eyes on the official HoYo Lab Quiz topic, as well as us here on Gamer Journalist, for more details on when the HoYo Quiz will go live!
About the author