Eternal Tower Defense Codes (September 2023)
Winning is always easier with a small help from codes!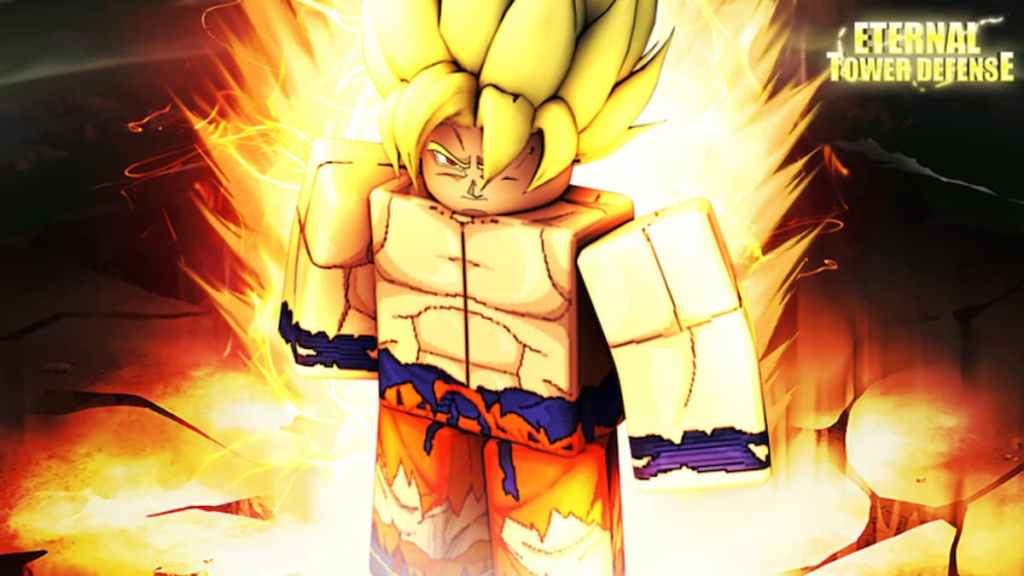 Eternal Tower Defense is a Roblox TD experience where you use some of the most popular heroes and characters from the anime universe as your defenders from the incoming attackers that are trying to destroy your base. You will be summoning and upgrading different towers on the battlefield in an attempt to prevent aliens from destroying your base. There are multiple levels and challenges in Eternal Tower Defense but the goal is always the same – kill all the attackers.
Codes in Eternal Tower Defense give you gems, an in-game currency that unlocks new and more powerful towers that you can use in your combat. If you'd like to experience similar games to this one, we recommend you check out our article Ultimate Tower Defense Codes.
All Eternal Tower Defense Codes List
Eternal Tower Defense Codes (Working)
1MVisits! — Unlocks: Gems (New)
SorryForShutdown — Unlocks: 500 gems
UPDATE0.5! — Unlocks: 1000x Gems
500KVisits! — Unlocks: 1000x Gems
Eternal Tower Defense Codes (Expired)
300KVisits
200KVisits!
100KVisits!
10KVisits!
RELEASE!
Related: Ship Tower Defense Simulator Codes
How to redeem codes in Eternal Tower Defense
Follow our instructions below and you'll redeem your codes for Eternal Tower Defense in no time!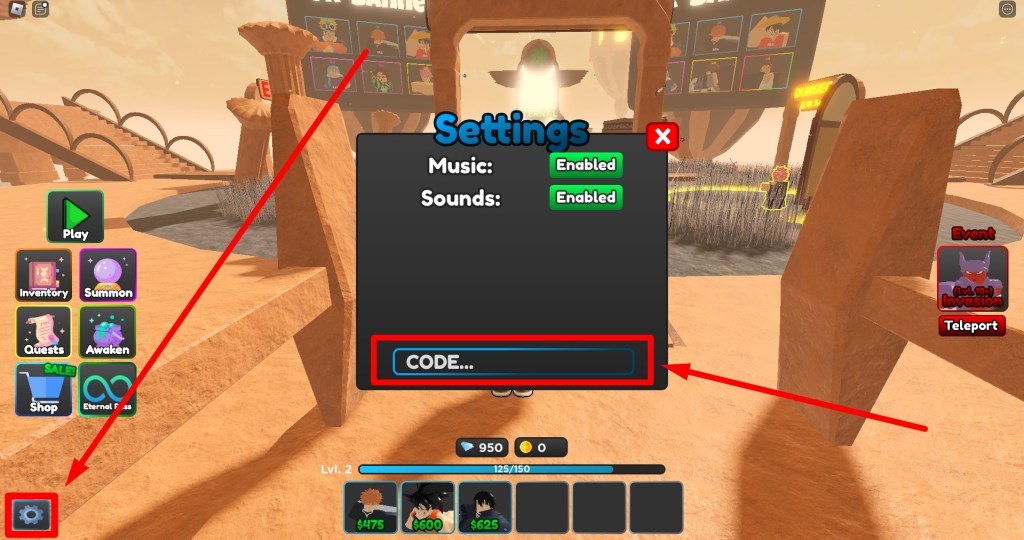 Launch Eternal Tower Defense on Roblox.
Click on the Gear icon in the bottom left corner.
Enter your code in the text box saying "CODE…" and press the Enter key.
Enjoy your rewards!
How can you get more Eternal Tower Defense codes?
You can get more codes for Eternal Tower Defense by keeping up with their developers on social media. You can join their official Eternal Tower Defense Discor Channel or hop in their Komplex Studio Roblox Group and look for daily or weekly updates. Alternatively, you can come back to our article from time to time and see whether there are any new codes available. We will be refreshing our page regularly to make sure you can find the latest working codes.
Why are my Eternal Tower Defense codes not working?
When you encounter a situation in which your codes aren't working, there are only two possible reasons why that's happening. The first one is that your code has been misspelled. Always go back and double-check your spelling when entering codes in Roblox. If you want to make this process easier and foolproof, we suggest you copy and paste codes from your source instead of entering them in manually. But, if you're sure that your code is correctly entered and it's still not giving you rewards, than it means that that code was probably retired by the developers.
Other ways to get free rewards in Eternal Tower Defense
You have a couple of extra ways to earn free rewards in Eternal Tower Defense. Open up the Quests Tab on the left side of your screen and you can see what quests are available for you. There are 3 categories of quests: Daily, Normal and Eternal and no matter which one you complete you are guaranteed to get a free reward that will boost up your future tower defense efforts!
What is Eternal Tower Defense?
Eternal Tower Defense is a classic TD experience that every fan of the genre will love to play. When you enter the game you will first need to use diamonds/gems to purchase different randomized towers that you can fuse into higher levels and add to your inventory. Once you have them stacked up, you can enter any Dungeon or Eternal level and build those towers from your inventory in an attempt to stop the incoming waves of enemies. While in a match, you will have in-game cash that will be used for building those towers you have in your inventory and upgrading them. The longer you hold out in the match, the better the rewards will be for you!
---
If you're a big Roblox fan we suggest you check out our Roblox Game Codes post and Roblox Promo Codes page to find more freebies and make your experiences more enjoyable. Once you did that, you can head over to our Facebook page and give Gamer Journalist a follow so you don't miss any of the new and exciting stories coming from the gaming industry!
About the author