Escape From Tarkov Customs Map (2022)
We compiled a list of the most detailed maps to help you out.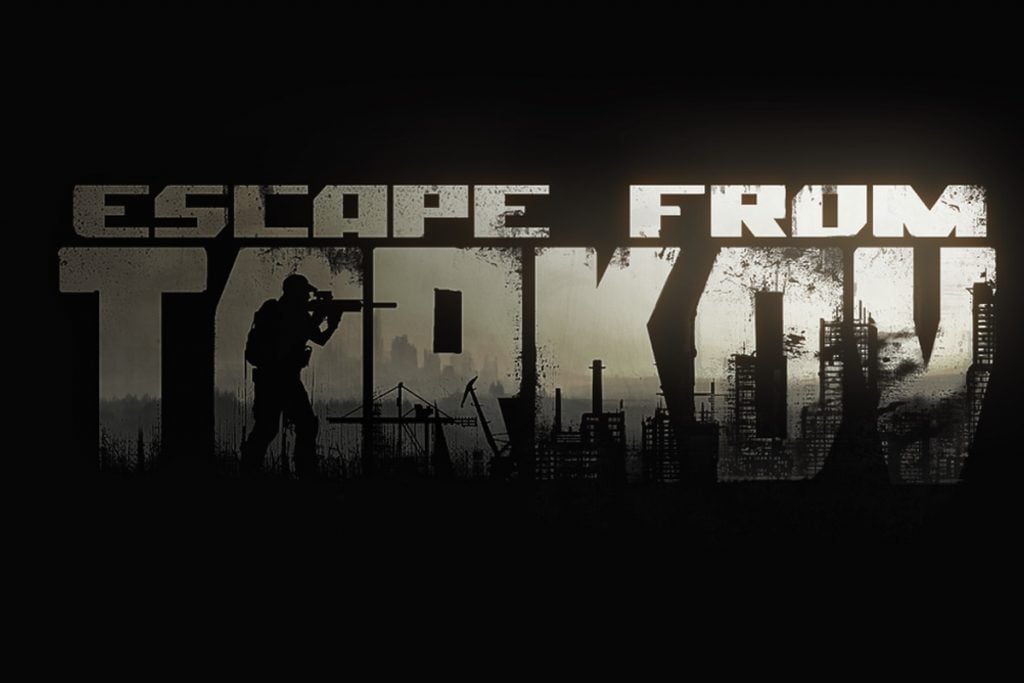 Looking for the best Escape From Tarkov Customs map? We compiled a list of the most detailed maps to help you out. Escape From Tarkov is a hardcore first-person shooter from Battlestate Games.
The game has been growing in popularity recently thanks to a partnership with Twitch for exclusive loot drops. Detailed environments and realism are what keep players addicted to this survival game.
Escape From Tarkov Customs Map (2022)
A fan of the game created an updated Customs Map which includes all major landmarks, stash and loot locations, spawns, and extracts to help players familiarize themselves with the map.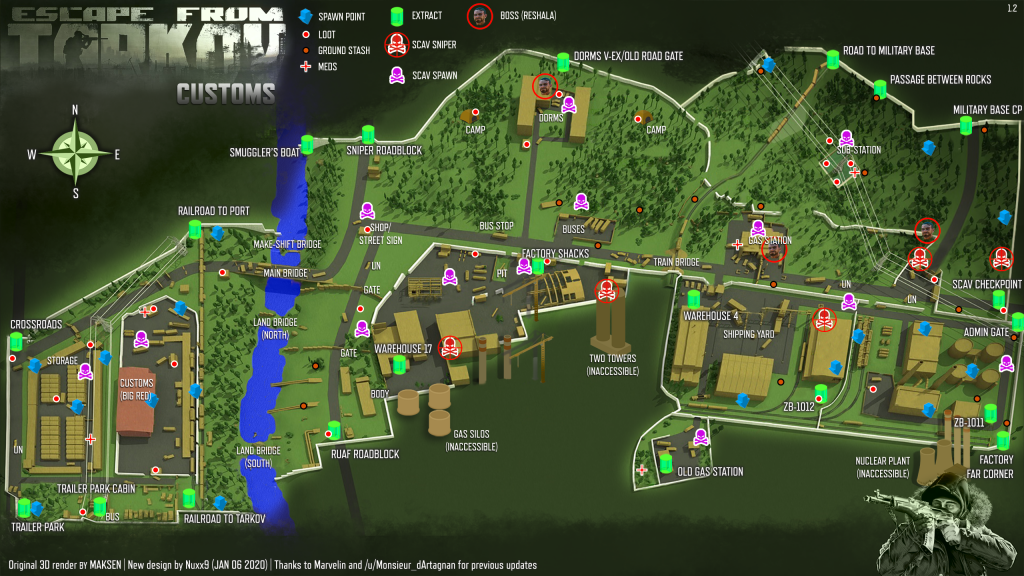 The EFT Customs map is from Reddit user glory4lyfe on The new map is much more detailed and provides several updates as requested by the EFT community.
This new Customs map contains several different nearly every detail of the map, with a legend for each category. Points of interest on this map include extract points, weapon spawns, bosses, and loot. On the top left, you can see a layout of the inside of the Dorms.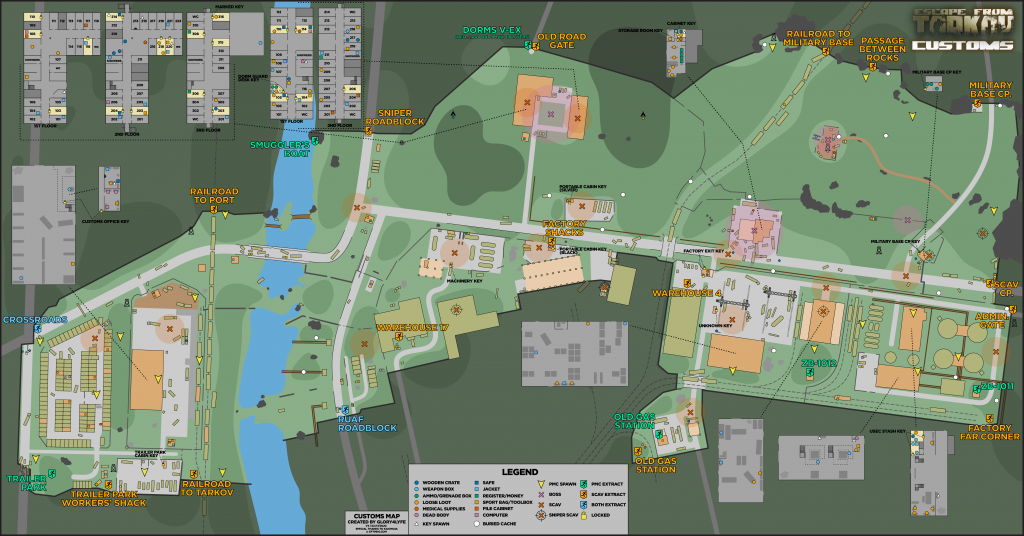 Escape from Tarkov Extracts
Dorm V-Ex
Sniper Roadblock
Smugglers Boat
Railroad to Port
Crossroads
Trailer Park
Trailer Park Worker's Shack
Railroad To Tarkov
RUAF Roadblock
Warehouse 17
Factory Shacks
Warehouse 4
Old Gas Station
ZB-1012
ZB-1011
Factory Far Corner
Administration Gate
Scavs Checkpoint
Military Base Checkpoint
Passage Between Rocks
Railroad to Military
Escape From Tarkov Customs FAQ
Where are the extraction points in customs?
There are twenty-one possible extract points on the Customs map in Escape from Tarkov. They are located all around the map and will differ depending on if you're SCAV or PMC.
How do I extract from customs?
There are three types of extraction points on Customs: paid car extractions, green smoke extracts, and guaranteed extractions. Crossroad and ZB-1011 are guaranteed extractions on Customs.
How many PMCs spawn in customs?
Customs is a medium size map in Escape from Tarkov, and up to 12 PMC can spawn.
Related: Escape From Tarkov Woods Map | Shoreline Map | Factory Map