Double Down Codes (March 2023)
Any codes for this game?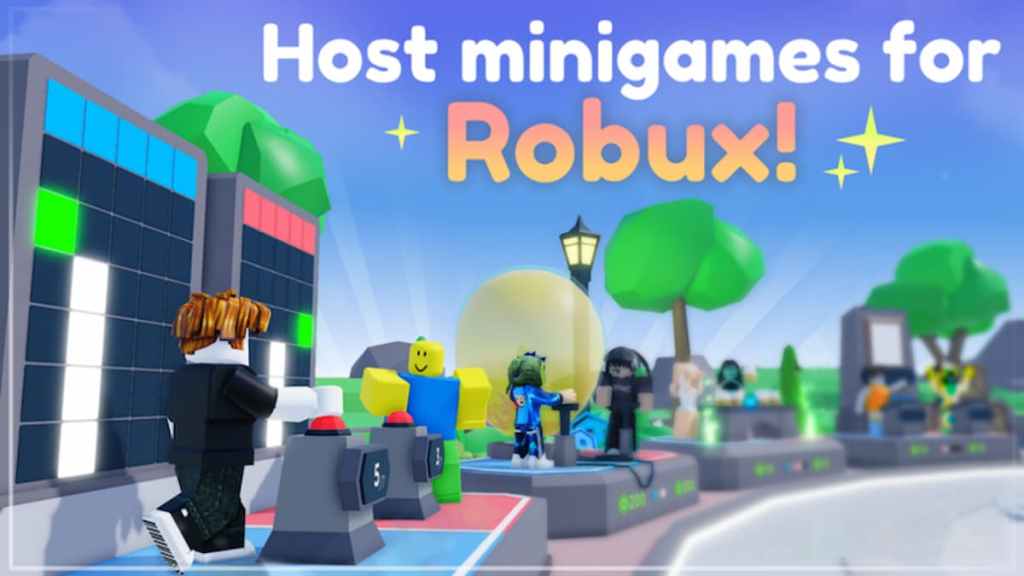 Double Down is the unique Roblox minigame experience where players get to participate in minigames. Some players will be playing with spent Robux, hoping to earn more Robux from victories. Free rooms are available to players, and no Robux will be on the line.
The game certainly has a code system, so there should be codes for players to reap rewards. However, there seems to be little room to have rewards, as no currencies exist. If codes are available for Double Down, then it may only to give out free game tickets. So, are there any codes for Double Down?
All Working and Expired Codes for Double Down
All Double Down Codes (Working)
Last checked: 17 March, 2023
cookie555 — Unlocks: 2 Spins (New)
All Double Down Codes (Expired)
There are currently no expired Double Down Codes – lucky!
Related: What Happened to the Roblox Event Tab?
How to redeem codes in Double Down
Follow these instructions to redeem your codes in Double Down.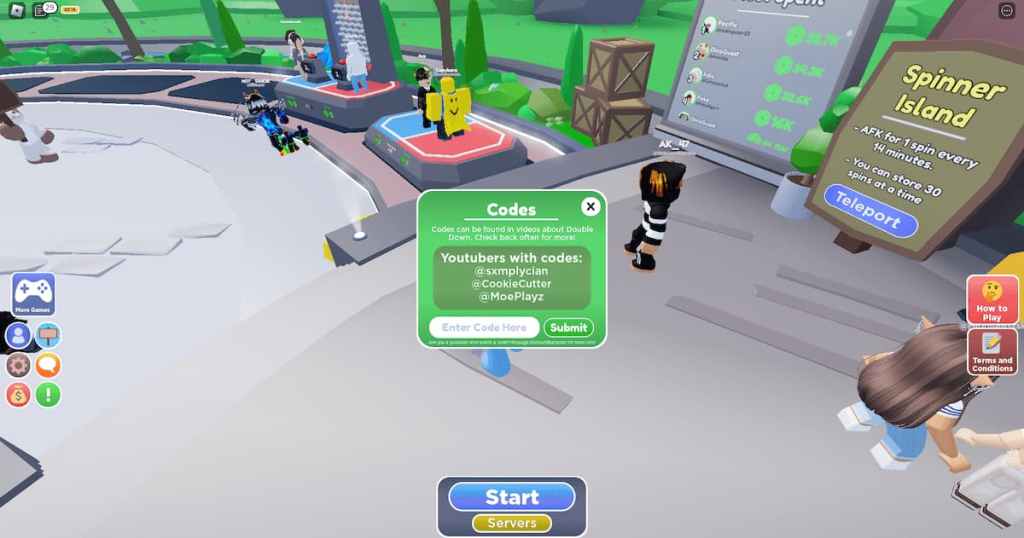 Launch Double Down on Roblox.
Click on the green button on the right of the screen, with the exclamation mark.
Enter the code into the text box.
Click on 'Submit' to receive your reward!
How to get more codes for Double Down
If you want even more codes for Double Down, then check this page back often, as we will check for more codes regularly. If you want to stay on the pulse, however, then the developer have entrusted three YouTubers with codes, that they will release on their YouTube channels. There is CookieCutter, sxplycian and MoePlayz. Check their Double Down code videos for more!
Why are my Double Down codes not working?
If your Double Down codes aren't working, then there are two things that could have happened. Firstly, make sure you have entered the codes exactly as they appear on this list, and make sure there is no accidental space before you entered the code. If the code is an exact match, then it is not working because it has expired. There is nothing you can do in this case.
How to host games for free in Double Down
If you want to host a game without spending Robux in Double Down, then there is a way. You only have to pay to start a match, but you can join a match for free. Click on the 'start game' button and join a free game. You will have to win that game, and once you do, you'll earn a free ticket to host a game yourself. After every victory, you can host a free game.
Related: Roblox Soul War Codes
What is Double Down?
Double Down is a Roblox minigame experience where players will be going toe-to-toe in a variety of minigames. Minigames cost Robux to host and Robux to join, and the winner will receive Robux. Free games and be made and joined. You can spectate other players and watch them win and lose.
---
We hope you enjoyed our Roblox Double Down codes guide. You can head on over to our Facebook page to keep up with the latest of video game content. You may also be interested in our other codes guides, such as all unboxing simulator codes or all Kaiju Universe codes.