Dead by Daylight to join the Epic Games Store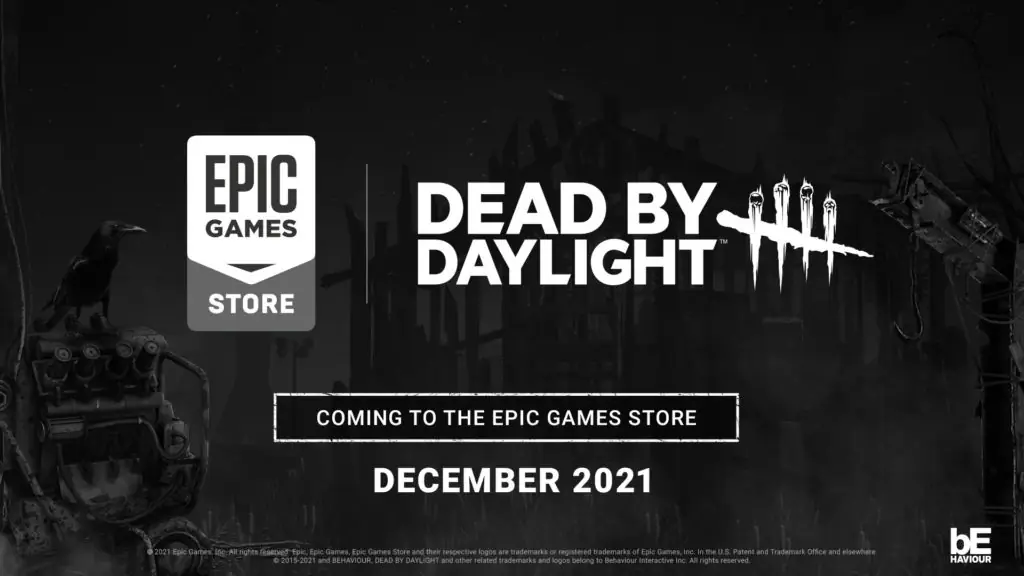 Epic Games continues to build out its catalog of games for its online storefront, with plans to add one of the most popular horror games to the platform in December. Dead by Daylight, the popular survival horror game from Behaviour Interactive, is coming to the Epic Games Store with cross-play and cross-progression.
The best part is that Dead by Daylight is making all content accessible on Epic Games, including the base game, all editions, and all DLCs up until the moment of the release. Dead by Daylight will also feature cross-play, meaning players can enjoy the game with anyone on any of their friends on any available platform.
Cross-progression is also supported with the upcoming release, so players can hop between Steam, Epic Games, and Stadia without losing any progress. You can sync your game progress through the official Behaviour Interactive website here. Fans are still awaiting cross-progression between PC and console, and there has been no announcement regarding that.
Some fans theorize that Valve's stance on NFTs and blockchain games has led Dead by Daylight to launch on the Epic Games Store. Behaviour recently announced they worked with Boss Protocol "over several months to adapt in-game models for use as NFTs." Epic Games is more open to the concept of games that utilize NFTs, according to a report from The Verge, so the idea is not too farfetched.