Can You Trade Candy in Roblox Royale High?
Candy, candy, candy.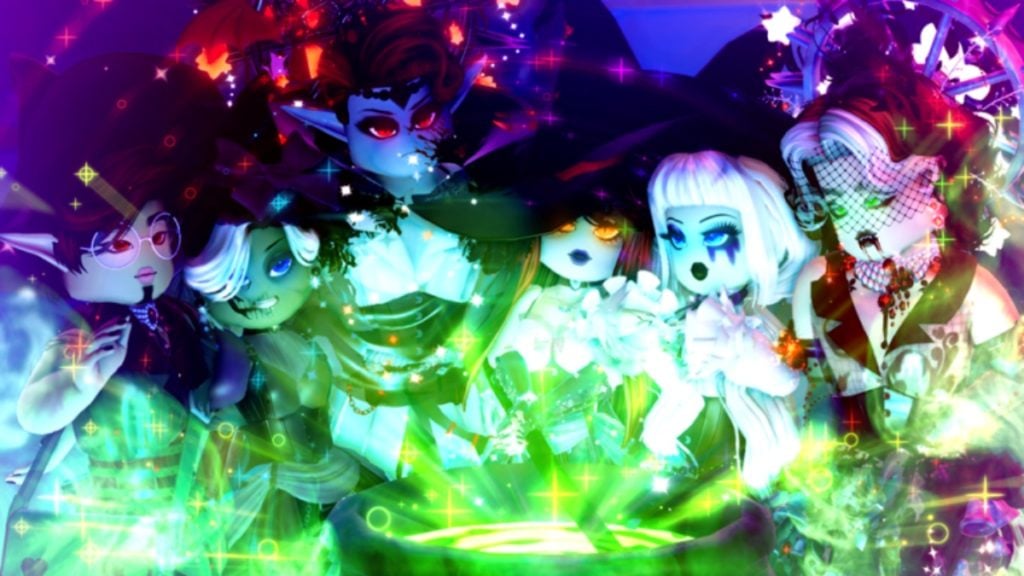 Who doesn't love the Halloween season? Pumpkin spice, scary movies, and of course, lots and lots of candy.
A favorite game for players within Roblox is callmehbob's Royale High, an explorable world reminiscent of tween franchises like Winx Club, and oftentimes, Monster High. And with the Halloween event upon us, those Monster High vibes are more at the forefront than ever.
With many great things to do during the event, players may be interested to know what are those Candies that they're collecting. Can you trade them? Well, we've got the answers, so let's explain!
Can You Trade Candy in Roblox Royale High?
When it comes to Candy used in the Royale High game, it's actually a seasonal type of currency that can be earned and used to purchase seasonal items from booths during the event. Additionally, you can exchange Candy for Diamonds (the main in-game currency) to have a different kind of currency to use outside this seasonal type of event.
Starting in 2020, any unspent Candy from the year prior would actually be carried over to the current year's Halloween event. This is a great feature for players, as they can either save theirs for next year or exchange what they have for Diamonds. So, while you can't trade Candy with other people, you can either exchange it for another currency or spend it on goodies.
If you're interested in exchanging Candy for Diamonds, the current transfer exchange rate is 1x Candy for 3x Diamonds, which is a great conversion rate. It's really up to you, though, whether or not exchanging Candy is going to be worth it, since it does carry over to the next year's event if unused.
Related: How to finish the maze in Royale High – Full Guide
How Can You Earn Candy in Roblox Royale High?
First introduced in 2018, Candy has seen growth in ways that it can be earned. Originally, it was earned only while trick-or-treating in the predetermined trick-or-treating area of the map. But now, not only can it be earned that traditional way, but it can also be earned by participating in many of the Halloween event's various party games and such.
That's all you need to know about Candies and whether you can trade them in Roblox Royale High this Halloween season! Be sure to check out some of our other Roblox articles and guides for even more information on this ever-growing platform.
---
Thank you for reading! For more Roblox content, be sure to check out our posts, such as how to use Crystal Ball, or what level you have to be to trade in Roblox Royale High.
About the author