Royale High – How To Use Crystal Ball
Crystal Ball, Crystal Ball. What will we see today?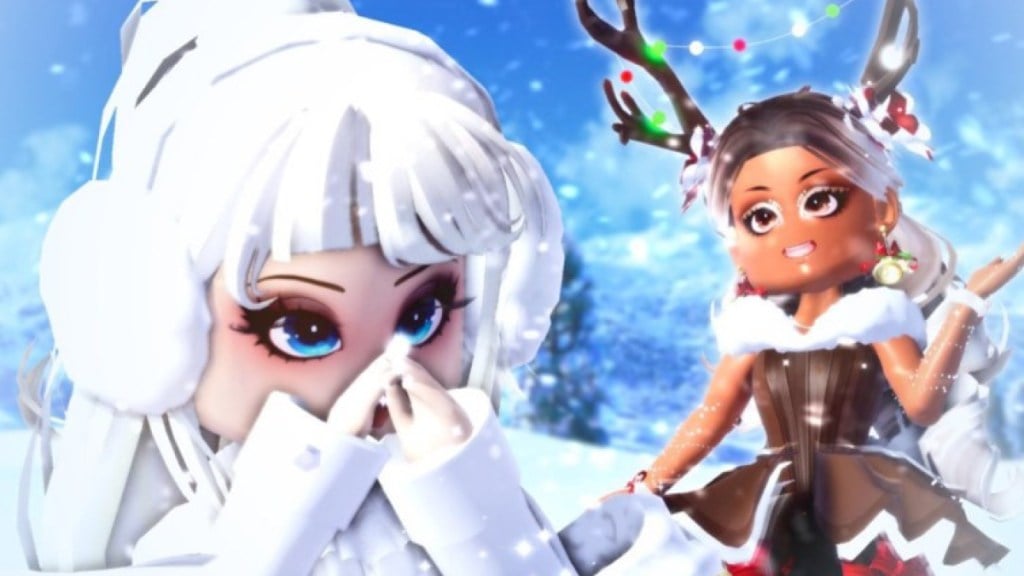 Have you ever wanted to be a fly on the wall and watch what your friends are doing, all without them knowing? Roblox Royale High now offers you this chance (with a fee, of course) to stay in your dorm room all day and snoop on everyone and everything; and it's really cool to have a Crystal Ball (just saying). So follow this guide to learn how to use the Crystal Ball in Roblox Royale High.
How to use the Crystal Ball in Roblox Royale High
This is your chance if you've ever wanted to look through a Crystal Ball. You can use the Crystal Ball power for various things, like taking pictures or watching others from your comfy dorm room. To use the Crystal Ball, go into your Dress Up tab on the main screen, and from there; you can equip your Crystal Ball.
Now that you've equipped your Crystal Ball, to activate and exit the Ball, you need to press Shift + p on your keyboard. Then, to move the camera around, you can use the WASD to navigate the map. And that's it! It's super easy and convenient to use.
How to get the Crystal Ball in Roblox Royale High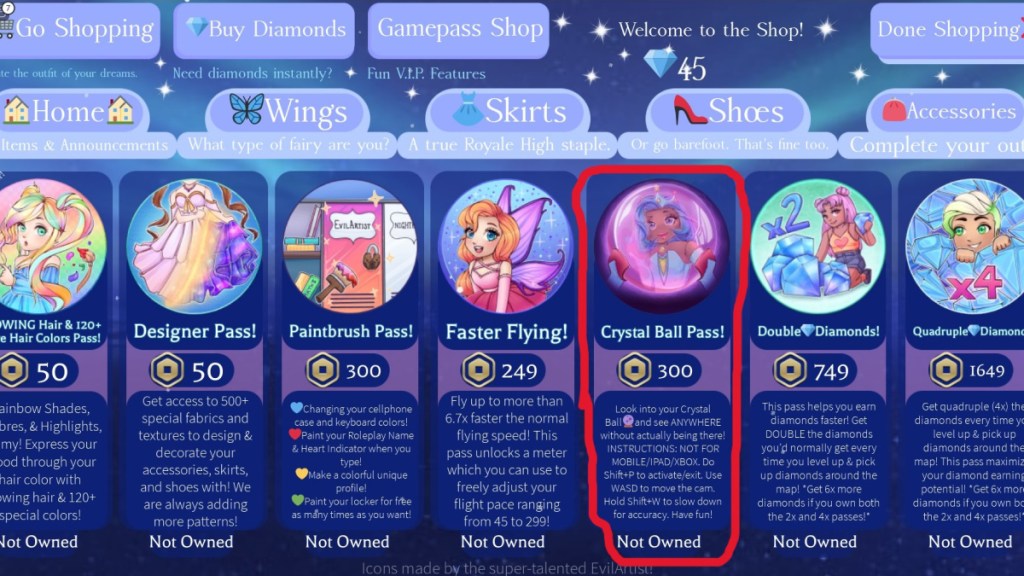 Related: How To Get More Diamonds In Roblox Royale High Winter Update
Now that you know how to use the Crystal Ball, you might be wondering how to get it. We'll tell you everything you need to know to obtain it; all you need to do is head on over to your Shopping tab. Once inside, select the Gamepass Shop, and you can purchase the Crystal Ball for 300 Robux! Unfortunately, this Gamepass will only work correctly for Windows PC users, and you will not be able to equip this item on Mobile, iPad, or Xbox.
---
And that's all we have for you on how to use the Crystal Ball in Roblox Royale High. To stay up to date with our content, check out Gamer Journalist on Facebook. You can also join the discussion and let us know what you think of the guide. If you're an avid Roblox Royale High player, check out these additional guides Royale High Halo Tier List: (January 2023) or How To Get Winter Guardian Set In Roblox Royale High.