Call of Duty Warzone Best CR-56 AMAX Loadout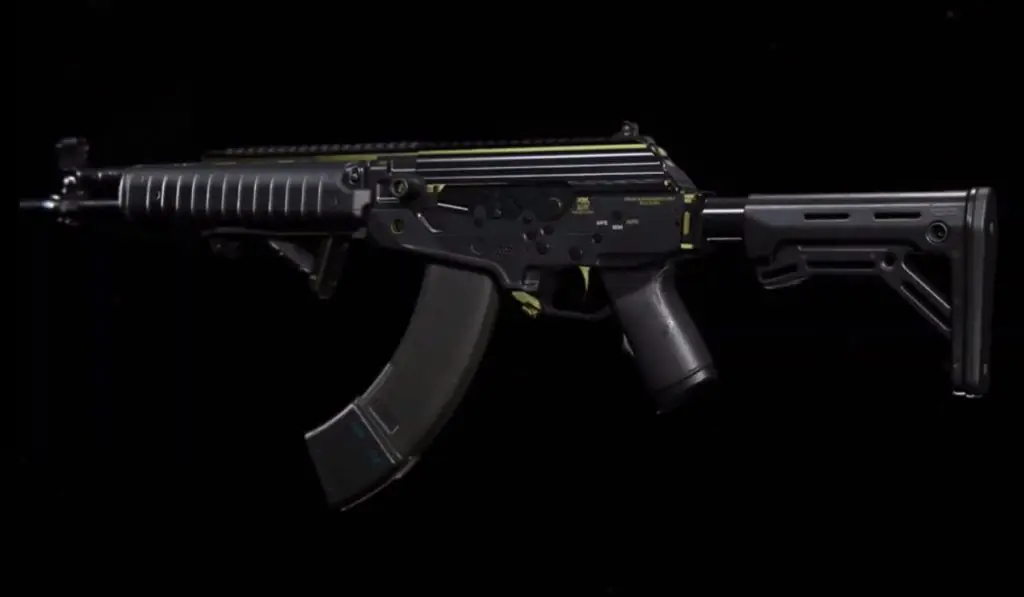 Looking for the best CR-56 AMAX Warzone loadout to use in season 4? The CR-56 AMAX, also known as the Galil, has quickly become one of the top weapons in Call of Duty. It has a little more recoil than the Grau 5.56, but it's still a good alternative. Here are the best attachments, perks, and tactical equipment for a good Galil setup.
Call of Duty Warzone Best CR-56 AMAX Loadout
Primary weapon: CR-56 AMAX (Galil)
The best CR-56 AMAX attachments are:
Muzzle: Monolithic Suppressor
Barrel: XRK Zodiac S440
Optic: VLK 3.0x Optic
Underbarrel: Merc Foregrip
Ammo: 45 Round Mags
Monolithic Suppressor is a must-have in Warzone. Silenced shots and being hidden on the radar are big advantages. XRK Zodiac S440 barrel helps with the range and control of the weapon.
Merc Foregrip helps with the recoil of the weapon. This Warzone gun naturally has a lot of kick, so we find this attachment mandatory. VLK 3.0x Optic actually provides recoil stabilization on top of giving you excellent visibility at long ranges.
Extended magazines are crucial in Warzone, and 45 Round Mags is the best option. If this weapon had a bigger one, we would go with that. Any type of extended clip is advantageous in Warzone because it takes a lot of ammo to down someone with full armor. As a side note, M67 10-R Mags can turn this weapon into a semi-auto if you want to experiment with that.
Secondary weapon: MP5 attachments
The best MP5 attachments are:
Barrel: Monolithic Integral Suppressor
Stock: FTAC Collapsible
Underbarrel: Merc Foregrip
Ammo: 45 Round Mags
Rear Grip: Stippled Grip Tape
One of the best secondary weapons in the game is the MP5. You can dominate in close-quarters combat with this SMG. Swapping this out for other options like the Fennec is also viable.
Perks, lethal, and tactical equipment
Perks need to be set up in two different Warzone loadouts. The first loadout consists of EOD, Overkill, and Amped. The second loadout consists of EOD, Ghost, and Amped. Overkill allows us to equip two weapons for the primary loadout, whereas Ghost keeps us off the radar. Swap to the second loadout mid-game to get Ghost, and then swap your secondary out for the MP5. Doing this allows you to have a second weapon without having Overkill.
Lethal and Tactical equipment consists of the C4 and Heartbeat Sensor. Heartbeat Sensors have unlimited uses and can help you spot campers, while C4 is an excellent anti-vehicle utility. Using these two choices on most loadouts always works out fine in Warzone.
There is our best Warzone loadout for the CR-56 AMAX setup at the moment, which is one of the best Assault Rifles in Warzone. We may see an upcoming nerf to the Grau 5.56, which would make this even stronger.
For other good Warzone loadout drops: