The best sports management games on PC (2021)
What are the best sports management games on PC? If you want some fun and addicting experiences, we have some titles you might love.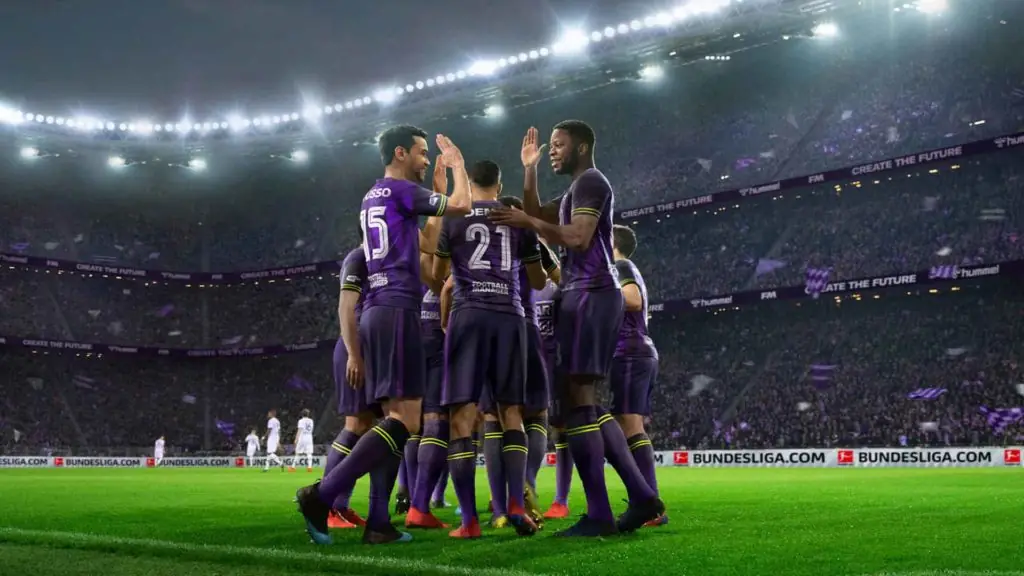 Management games and simulators have been a staple in gaming since the early days of SimCity. Sports management games, however, have had a bit of a meteoric rise over the past decade. Some titles in the genre have evolved to become top-selling games worldwide. Thanks to the abundance of sports analytics and the ease of catching a glimpse into the minds of professional athletes through social media, sports management games are unquestionably one of the most fun and creative avenues to explore the exciting world of professional sports.
There's nothing quite like being in charge of all the decisions and managing the details of a pro sports organization and the world's top talent, no matter what the sport. However, the truth of the matter is that there are good and bad sports management games out there, and when it comes down to PC specifically, your options are even more limited. To help you get started, we've come up with a list of what we think are the best sports manager games on PC.
Here are the best sports management games on PC in 2021:
Football Manager 2021
Out of the Park Baseball 21
Tennis Elbow Manager 2
Pro Cycling Manager 2021
Football Manager 2021
Football Manager is without a doubt the best sports management game ever made and certainly the best one for PC in 2021. The game allows players to take charge of teams from over 116 different leagues across 51 nations and build up their own club to football glory. Football Manager is extremely detailed, in-depth, and addictive, and is FIFA's number one competitor.
The community is also quite active, with tons of content being uploaded constantly, including more leagues, players, staff, and football clubs to mess around with. Plus, the newest version features revamped tactics, scouting, training sessions, and more realistic gameplay.
Out of the Park Baseball 21
Out of the Park Baseball is not only one of the most popular sports-strategy games out there, but it's also one of the most award-winning sports management games in history. The game allows you to take full control of either a team from the current season, or pick between over 150 years of baseball history and take over one of the historic baseball clubs.
The newest version comes loaded with incredible features like a revitalized 3D match engine and more international leagues with real-life teams and players. It's essentially the 'Football Manager' of baseball and a must-own for any baseball lover or baseball card collector.
Tennis Elbow Manager 2
Tennis Elbow Manager 2 is another remarkable sports manager game for PC in 2021 and easily the best tennis management simulation game ever made. With Tennis Elbow Manager, you will take on the dual role of a tennis coach, and a tennis player, with the goal being to build them up to become number one in the world. It might sound simplistic, but it's far from easy.
The game is very unique and detailed, featuring more than 3,500 players (starting in 1973 for men/1983 for women), with careers progressing up until 2042. The game also features more than 400 global tennis tournaments from the ATP and WTA tours and some of the junior tours. As a tennis coach, your job will primarily revolve around organizing training sessions and reeling in major sponsors. Although, you can compete in the games yourself if you'd rather take things into your own hands.
Pro Cycling Manager 2021
Pro Cycling Manager is another underrated game in the PC community, but it's an incredibly fun and rewarding challenge for those who love cycling. The game now holds more than 230 different races and 650 stages, including the epic Tour de France course as well as the La Vuelta and some more classic events on the World Tour.
In this game, you will be tasked with managing finances, recruitment, training, and strategies in order to win races and take your team to the top. You will also need to constantly check up on player 'morale' and ensure that they're meeting their personal goals. The intense maintenance and dedication required to be a professional cyclist feels more real than ever before with Pro Cycling Manager 2021.
Looking for more content? Check out our best sports games on PC.