How to Get Threaded Specter Strand Aspect in Destiny 2
Strand support is a nice touch.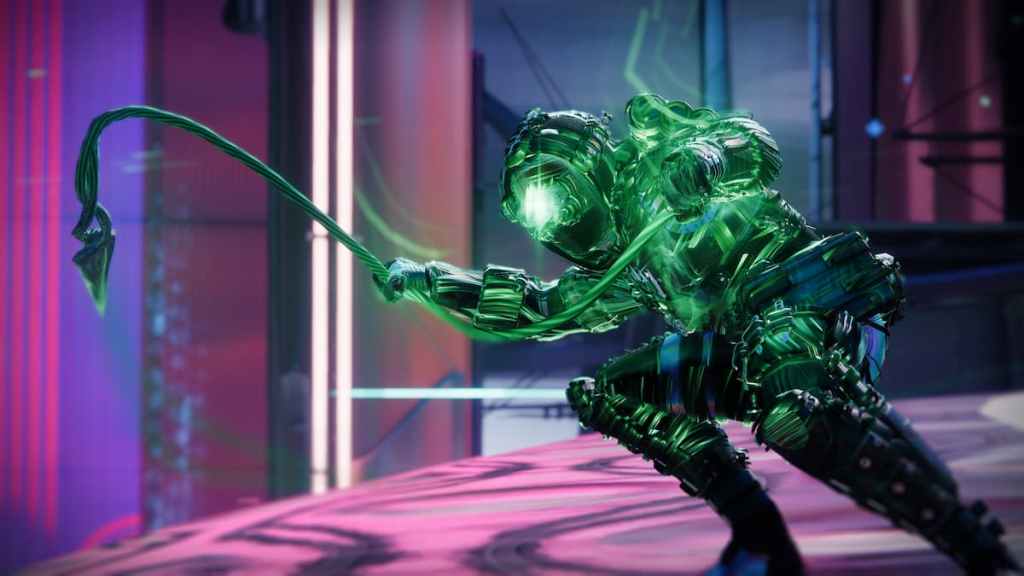 Bungie recently announced three new Strand Aspects coming to Destiny 2 with Season 21. Threaded Specter is one of these Strand Aspects – the one for the Hunter, in particular. It's nice to see Bungie supporting Strand so quickly – but I'd still like to see more Super options.
Regardless of how I feel, these three Strand Aspects are coming to Destiny 2 – and I'm going to tell you how to get the Threaded Specter one.
Destiny 2 – How to Get Threaded Specter Strand Aspect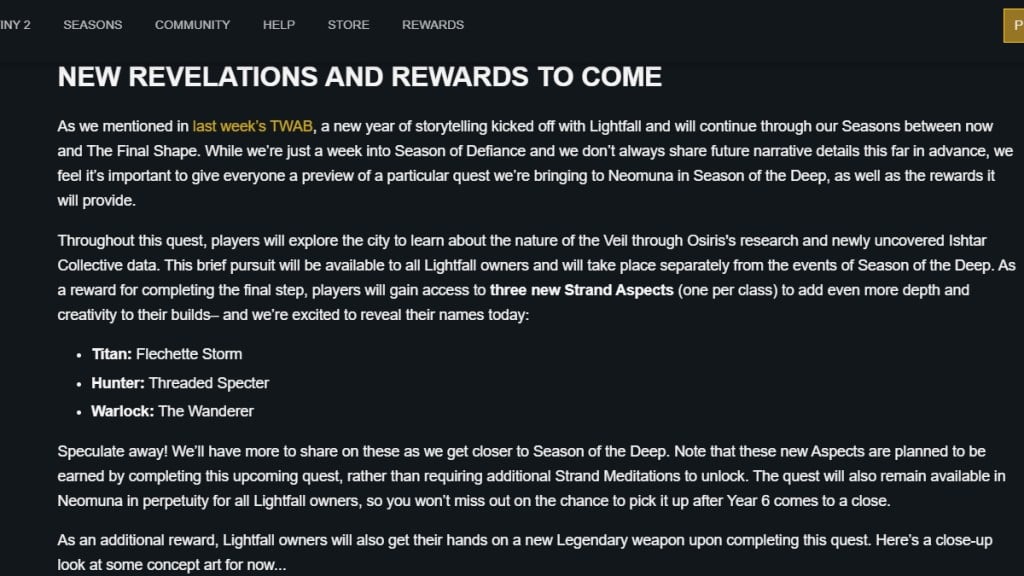 In a TWAB blog post on the 9th of March, Bungie told us the names of three Strand Aspects coming to Destiny 2 in Season 21, or Season of the Deep. This is the season after Season of Defiance – which launched with Lightfall. The three Aspects are:
Flechette Storm – Titans.

The Wanderer – Warlocks.
Threaded Specter – Hunters.
The way you get the Threaded Specter Strand Aspect in Destiny 2 is the same as the other two Aspects. In season 21, Lightfall owners will gain access to a unique quest not tied to the seasonal story.
This quest will see you and Osiris head into some Ishtar archives in search of information on the Veil. Nothing more is known about this quest, except that it's standalone and offers the three Aspects as completion rewards.
It's likely that you'll have to complete this mission three times – one for each class. However, that's speculation at this point. Beyond the names of the Aspects, the premise of the quest, and what the quest rewards, we know next to nothing.
We can assume that Season 21 will launch sometime towards the end of May, so that's the ETA on these Aspects becoming unlocked.
Related: Best Void Hunter Build for Destiny 2 Lightfall
What Does Threaded Specter Do in Destiny 2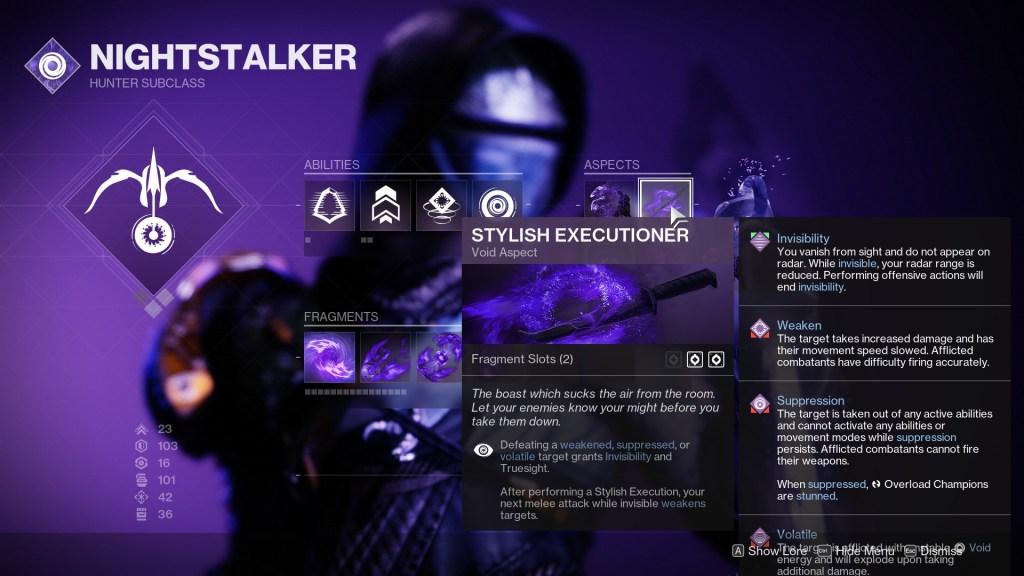 As it stands, we have no idea what Threaded Specter does in Destiny 2. However, we can speculate. The Specter part of the name tells me that it may have something to do with Invisibility. This would be unprecedented, though. No other Hunter class has access to Invis without an Exotic, so randomly giving it to Strand doesn't really work for me.
Beyond that, I really don't have any good guesses for this one. Threaded Specter isn't exactly the most explicit of names. We won't really know what it can do until Season 21.
---
That's absolutely everything we know about Threaded Specter in Destiny 2 right now. To be kept in the loop, follow Gamer Journalist on Facebook. When we know more about the new Aspects, you'll know more.
About the author