The best sports games on PC (2021)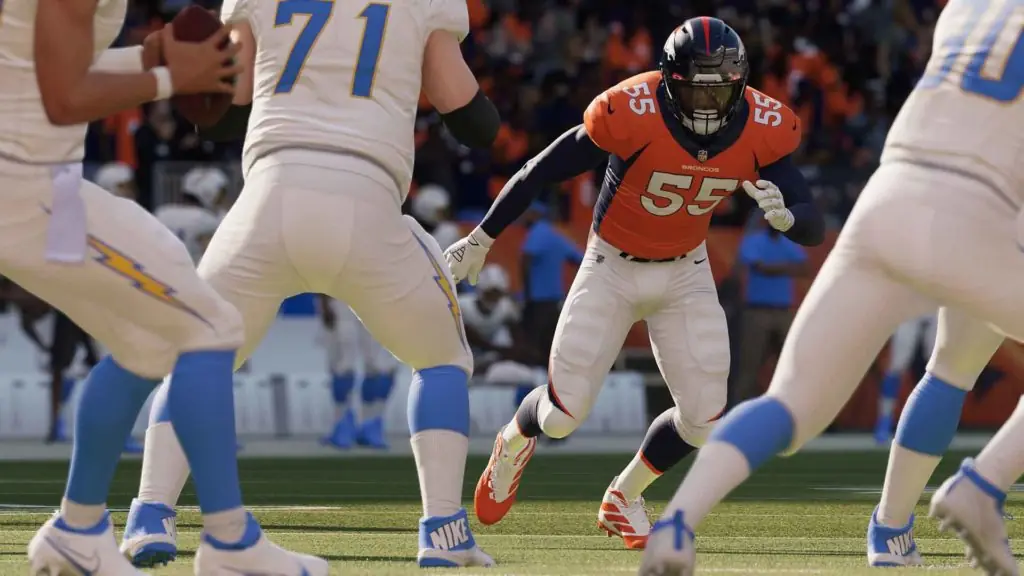 You might not think of PC when it comes to sports games, especially since the platform only supported EA titles like Madden and FIFA and NBA 2K games for the past decade. But believe it or not, you can find some of the best sports games in the world on PC. It is especially true these days when there seems to be a little something for everyone, no matter which sports you prefer.
Relative to other platforms like PlayStation and Xbox, the sports games selection is relatively limited, but it's not impossible to find quality sports-based PC games in 2021. There's plenty to choose from, and we'll cover some of the hits of the year down below.
That's why we decided to outline some of the best sports games on PC in 2021 for those gamers looking to let the competitive juices start flowing. So, let's dive into our top picks.
Here are the best sports games:
FIFA 21
Super Mega Baseball 3
Football Manager 21
NBA 2K21
Rocket League
eFootball PES 2021
Madden NFL 21
Out of the Park 21
FIFA 21
FIFA has always been the staple for PC gaming, and FIFA 21 was by far the most innovative in terms of gameplay compared to its annual sports title counterparts. The graphics for the PC version of FIFA 21 took a massive leap, including deferred lighting systems, reimagined player bodies (new animations), better body shapes, and dynamic lighting.
EA also produced better textures, pop-out crowds, better player animations, and smarter AI thanks to the fresh modifications to the new EA SPORTS IGNITE Engine. It's easily the most entertaining, challenging, and rewarding sports video game on PC in 2021.
Super Mega Baseball 3
Super Mega Baseball 3 focuses on near-superhuman-type athletes that have ridiculously high statistics and over-dramatized physical features. The third entry slides in with some big on-field improvements, including enhanced player traits, more front-office control, and gameplay modes for both default and custom ball clubs. Also, the new Pennant Race mode will include cross-platform play so that you can battle it out with your friends on other consoles as well.
Let me say this: do not be fooled by the cartoon-style art of the game. Super Mega Baseball 3 is a serious baseball simulator and highly recommended for anyone who enjoys baseball games on PC.
Football Manager 21
Football Manager is widely regarded as one of the most in-depth and best 'strategically designed' sports video games of all time. And their newest installation truly takes the cake. The game comes with thousands of realistic ballplayers, complete with detailed information about each player's play style and overall potential.
SEGA's Football Manager series is so different from its competitors in that it's almost overbearingly detailed, allowing you full control as club manager overseeing all player transfers, on-field tactics, staff instructions, etc. It remains one of the best sports games for PC in 2021.
NBA 2K21
NBA 2K is another underrated game in the PC world, likely because the competition has grown fiercer as of late. Regardless, NBA 2K21 is a fantastic game that features a lengthy MyCareer story mode, as well as countless modern superteams and some of the old classics to fool around with as well. It's also the only basketball game available on PC in 2021, so it's an obvious choice for this list.
Rocket League
Rocket League is another classic game that's been one of the more popular sports titles on PC for some time now. Exploding onto the scene in 2015, Rocket League is one of the few sports games that is not associated with an actual real-life league, and yet it remains one of the most popular.
It's a fast car-based game that revolves around soccer with a giant ball and goal net to score on but allows for more explosive hits, wall flips, and thrilling shots. Plus, the Rocket League Championship Series has become somewhat of a spectacle nowadays and is where you can find the true professionals of the world pulling off some insane maneuvers. The most recent event saw a whopping $1 million prize pool, just to give you an idea of how popular it's become.
eFootball PES 2021
eFootball Pes 2021, formerly known as Pro Evolution Soccer, is a franchise that has been tied in with PC for nearly two decades. It may not be as big a hit as its FIFA counterpart, but it has its share of die-hard fans. It's well known for being a more 'realistic' take on actual football (or soccer, for us here in the States), and the newest version features some wildly immersive gameplay.
Madden NFL 21
Currently, Madden NFL 21 is the only option for people who want to enjoy the classic American game on PC. Thankfully, the game runs with the same controls and features as other consoles. However, it also features many of the same issues. Some players have reported long loading times and multiple frame rate problems. It's the furthest thing from a 'smooth running' game, but it's also the only option as of 2021. So, it's better than nothing.
Out of the Park Baseball 21
Unlike other baseball games, the 'Out of the Park' series focuses more on deep simulation and analytics rather than button-pressing and player skills. The 2021 edition will involve some hardcore management skills designed to illustrate the real-life feel of running an MLB franchise both on and off the field. The game carries the official MLB, MLBPA, and Minor League Baseball licenses.