Best Roblox Tycoon Games (January 2023)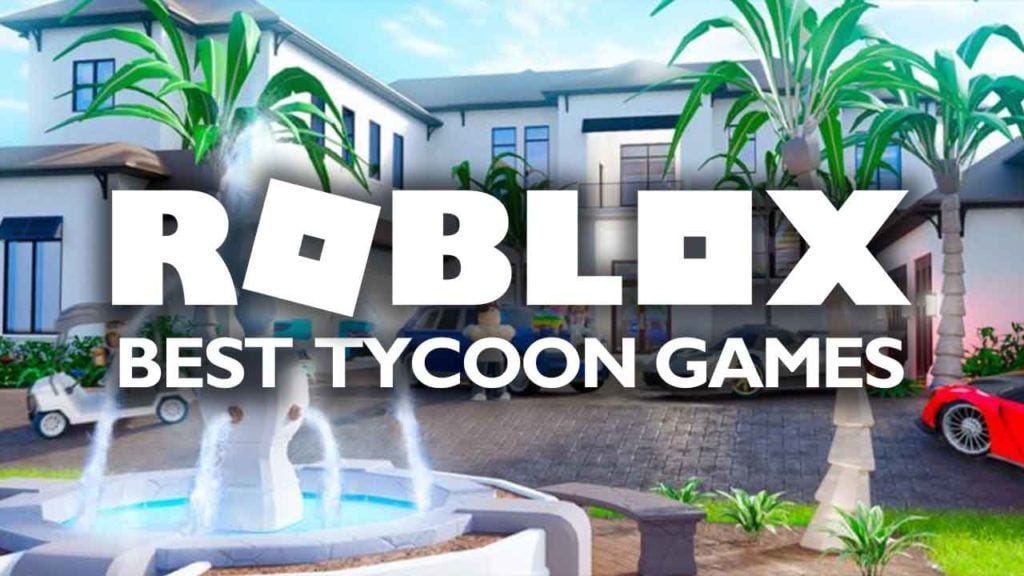 For as long as PC gaming has been a thing, tycoon and business management games have existed as a sort of "shadow boss" genre. While these kinds of games don't usually get major acclaim, the simple, addictive, and risk-free nature of building a virtual business empire has ensured they maintain a sizable playerbase, even on external content platforms like Roblox. Here are some of the best Roblox tycoon games.
Best Roblox Tycoon Games
Car Dealership Tycoon
Zoo Tycoon 2
Theme Park Tycoon 2
Retail Tycoon 2
Super Hero Tycoon 2
House Tycoon
Tropical Resort Tycoon
Ninja Tycoon
Naruto War Tycoon
Car Dealership Tycoon
Car dealerships make mad dollars, which makes sense since they deal in something that can occasionally be prohibitively expensive. If you want to be an automotive mogul, try Car Dealership Tycoon, where you can build and customize your very own dealership and stock it with the smoothest, fanciest rides this side of Miami.
Of course, if just selling cars isn't enough, you can also take your stock out for a spin in online street races! Make sure to use our Car Dealership Tycoon codes for free in-game cash so you can upgrade your dealership more quickly.
Zoo Tycoon 2
A good zoo needs to strike a delicate balance between being entertaining for its patrons and properly caring for its animals. If you're an animal lover, then you can build the conservationist zoo of your dreams in Zoo Tycoon 2.
Collect and care for a massive catalog of unique animals from all walks of life, whether they be land walkers or sea dwellers, all while creating a fun and fascinating atmosphere for your zoo's guests. Visit our guide on Zoo Tycoon 2 codes if you want to take advantage of some free gems.
Theme Park Tycoon 2
I've watched enough YouTube videos about defunct theme parks and rides to know that it's a pretty difficult business to break into, but some business people just can't resist the allure of high-flying rides and free churros. If you're one of those lucky few who don't puke on roller coasters, you can build the ultimate theme park in Theme Park Tycoon 2.
From a humble plot of land, design all manner of wacky rides and games, complete with themed scenery customization. Just remember to have a clean bathroom around every corner.
Retail Tycoon 2
Speaking as someone who used to work retail, the entry level is an absolute nightmare purgatory. Working corporate, on the other hand, is much more interesting, as long as you don't mind your employees griping about your awful business decisions behind your back.
In Retail Tycoon 2, you can create whatever kind of shop you want, staff it up, and buy your stock from local dealers, all in pursuit of keeping customers happy. Who knows, you could be the next Walmart someday!
Super Hero Tycoon
You can't deny superheroes have become a tad commercialized. Heck, lest we forget, Iron Man is literally a billionaire business mogul. But hey, if superheroes have to be a commodity, then at least you can be the one to decide how much of a commodity in Super Hero Tycoon.
Build up a stable of heroic metahumans and send them out to save the day, all while using the resulting reward money to improve your heroic operation. Just try not to end up like the evil superhero company in The Boys, yeah?
House Tycoon
I don't claim to understand the real estate market. Sometimes people want giant condominiums, other times they want to live in trailers for the lower carbon footprint. Well, if people want homes, it's your job in House Tycoon to give 'em to them.
Build and design a litany of homes, big and small, and flip 'em to whoever wants them (for the right price, of course). Profits from sold homes give you access to more resources to make your houses even bigger and better, with features like swimming pools and triple-garages!
Tropical Resort Tycoon
Have you ever visited a Jamaican resort? I have. It's beautiful. Huge hotel, crystal blue ocean, and bottomless drinks. Everyone loves to visit the tropics when the season's right, which means you've got a lucrative money-making opportunity.
In Tropical Resort Tycoon, take ownership of a tropical island and transform it into the best resort on the seven seas, complete with a massive hotel and the kind of amenities folks only dream of. Once your resort's up and running, continue building outwards and turn your island into an entire resort town!
Ninja Tycoon
I would think ninjas would be a bad business model to build around, since their entire shtick is that people aren't supposed to know they're there. Oh well, I'm sure you can make it work somehow in Ninja Tycoon.
Establish your own covert ninja village and train the next generation of heroes-for-hire, operating from the shadows. Successful missions earn you more cash that you can use to fill out your village and install bigger and better facilities to help your ninjas be the best maybe-assassins they can be.
Naruto War Tycoon
While we already touched on this game in our best Roblox anime games list, Naruto Way Tycoon deserves a spot in the top tycoons as well. Like the previous title, assemble a legion of powerful ninjas and send them out to take over the world. Establish your base and army, and see how they stack up against the competition.
Check out our Naruto War Tycoon codes for free pets, in-game money, and Chi to help your army grow bigger and more powerful.
Explore other experiences on our Roblox game codes page to find your favorites. Check out our Roblox promo codes page for new outfits and other freebies for your in-game avatar.