Anime Ninja War Tycoon codes (February 2023)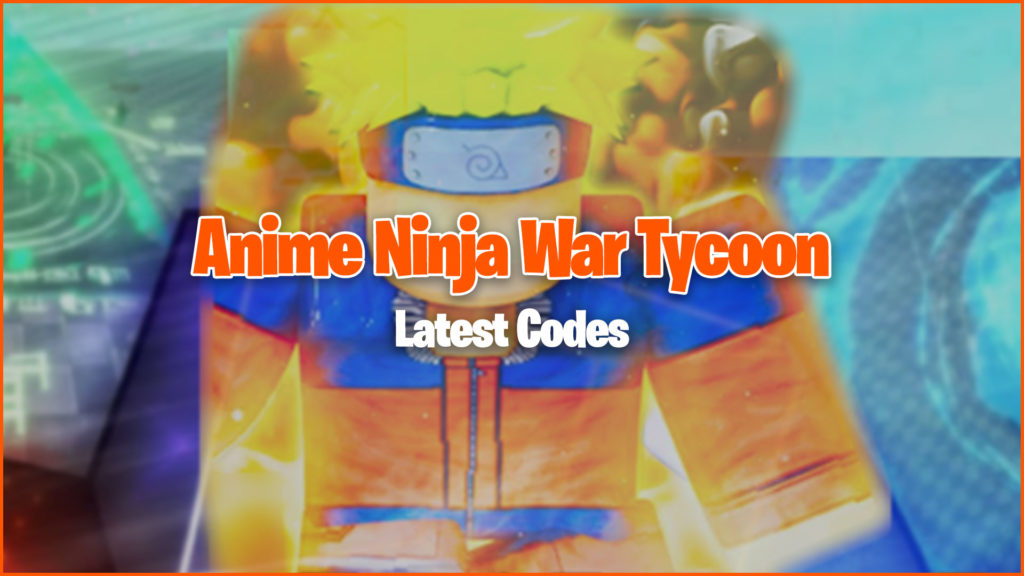 Anime Ninja War Tycoon, formerly known as Naruto War Tycoon, is a game developed by Playful Club for the Roblox platform. Players can build big bases and send their army of ninjas to attack others. The game is anime-inspired, based on the popular series Naruto. You can use our list of Anime Ninja War Tycoon codes to gain in-game rewards and money, which you can use to upgrade your base and grow more powerful.
Anime Ninja War Tycoon codes are a great way to earn some extra in-game rewards. The developers of this game release them whenever they hit a specific number of likes on their game. We do our best to keep this list completely up to date, so you may want to bookmark this page and check back daily for updates.
Anime Ninja War Tycoon codes
GLOBAL – 1000 Diamonds
RANKED – 1000 Diamonds
VICTORY – 1000 Qualifying Points
LIKE – Ninja Isobu
Expired Codes
JIRAIYA – 1000 Diamonds
KONAN – 1000 Diamonds
TONERI – Ninja Tonery
KAGUYA – 300 Diamonds
HAGOROMO – 500 Diamonds
HAMURA – Summon Reels x3
Christmas – 500 Bells, 250 Socks, 100 Snowmen
gift – 2x Chi Boost and 10,000 Chi
snowman – 100 Diamonds
NINJA5 – 3 Summon Scrolls
NINJA4 – 2x Chi Boost for 10 Minutes
NINJA3 – 2x Gold and Chi for 10 Minutes
CANDY1 – 50 Candies
CANDY2 – 50 Candies
NINJA1 – 2x Gold and Chi for 10 Minutes
NINJA2 – 2x Gold and Chi for 10 Minutes
NINJA – Summon Reel x3
HINATA – Summon Reel
KAKASHI – Ninja Dog
KURAMA – Kurama Pet
CHAKRA – 500 Chi
CHAKRA2 – 2000 Chi
Madara – 5000 Money and 5000 Chi
Naruto – 500 Money
Sasuke – 2000 Money
Hashirama – Money Boost and Chi Boost for 30 minutes
How to redeem codes for Anime Ninja War Tycoon
To redeem codes for Anime Ninja War Tycoon, follow these steps:
Launch Anime Ninja War Tycoon in Roblox.
Tap on the Setting button (gear icon) on the left side of the screen.
Enter a working code into the code redemption box.
Click on the Enter button.
Enjoy your free in-game reward.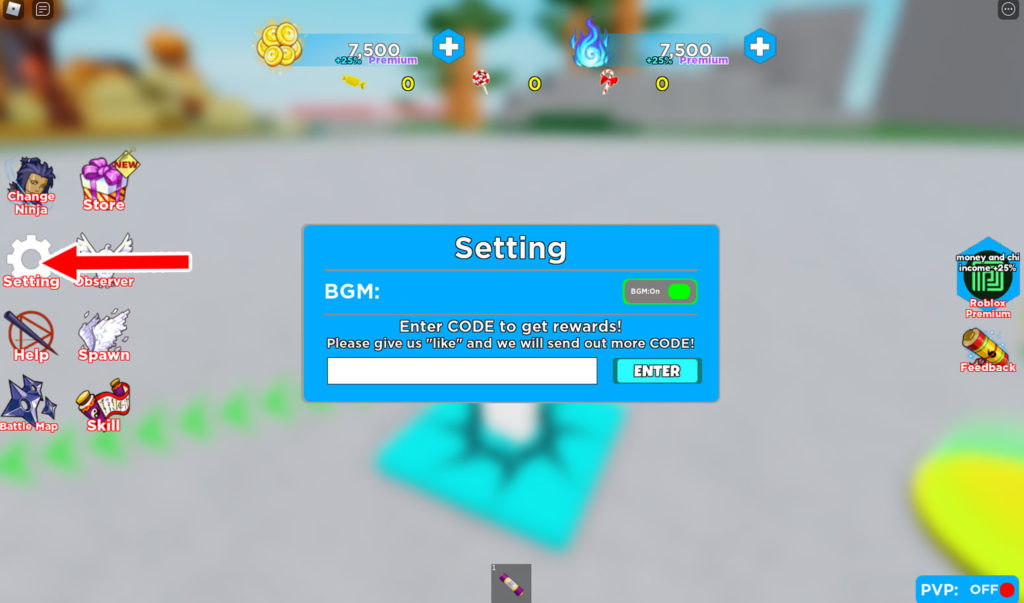 Ensure to enter all codes exactly as shown above, without any extra spaces at the end. Entering a code incorrectly may result in it showing as invalid. We check our codes list daily to ensure everything is up to date and working properly. Remember, new codes come out all the time and existing ones expire often. Check back regularly for new updates!
How to get more codes for Anime Ninja War Tycoon
To get more codes for Anime NInja War Tycoon, you can follow BigKoalah on Twitter and join the official Anime Ninja War Tycoon Discord server. The developers post new codes there for all of their games. Bookmark this page to make it easy on yourself, because we do the hard work of rounding up all the codes as soon as they drop!
-Give us a "LIKE" for more CODES.
-If you like our game, please click on the Favorites.
-Inspired by noob army tycoon

[Update]v2.8.1:
New CODE
Double Candy Revenue
Shorten refresh time of active monsters
Explore other experiences on our Roblox game codes page to find your favorites. Check out our Roblox promo codes page for new outfits and other freebies for your in-game avatar.