Best Reckoning Weapons and How to Get Them in Destiny 2
Unlock these powerful guns!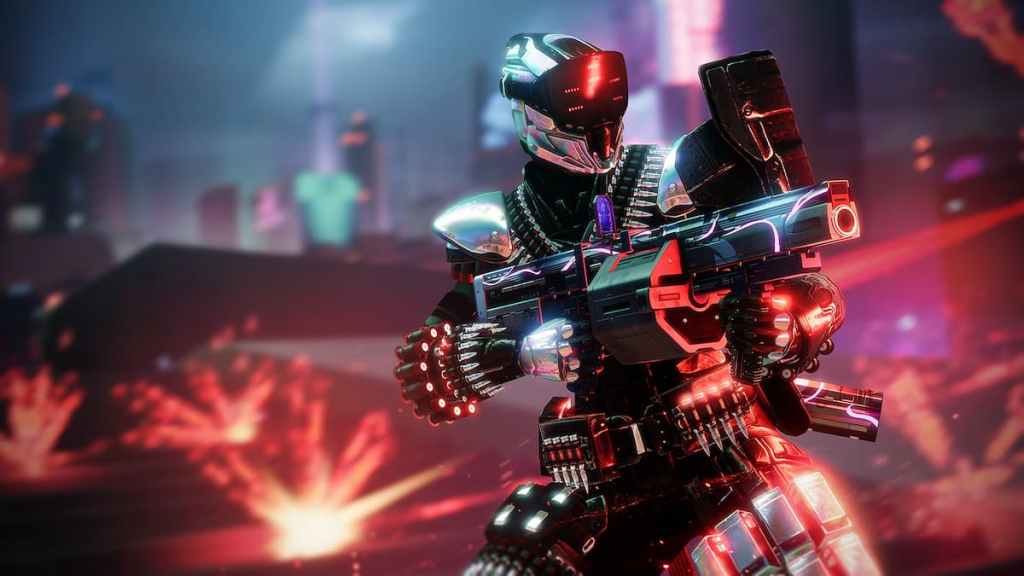 Destiny 2 has a ton of great things going for it, and the newest expansion known as Lightfall is no exception. Dropping alongside Season 20 in Bungie's FPS futuristic space warfare game, the release offers tons of new content including many new weapons and quests for players to try, varying in difficulty to ensure even the most veteran players will have a great time working through the newest D2 campaign. There are plenty of sidearms to outfit your Guardian with in this immersive videogame, and they all have different abilities and stats which make them unique. In this guide we will cover how to unlock Reckoning weapons in Destiny 2, and which of these guns are the best to get.
Related: How to Complete Nightmare Seraph Before Dawning in Destiny 2
Which Reckoning Weapons Are the Best in Destiny 2?
There are a whole bunch of Reckoning weapons in Destiny 2, but obviously for some of them to be incredible others must be mediocre or less than that. This means there is certainly a noticeable difference among Reckoning weapons, so it is important for any self-respecting D2 player to know which guns are strong choices for their Guardian and which should probably be left behind in the armory.
The Spare Rations Gun
This gun is instantly recognizable to anyone who has ever tried their hand at PvP in Destiny 2. It is a lethal Hand Cannon that uses kinetic damage and is very strong when pitted against most other weapons in the game. In fact, the Spare Rations gun is considered one of the "try-hard" weapons to use in the game, because although it may not be that intuitive the weapon can certainly destroy any of your enemies with prejudice.
The Sole Survivor Rifle
This Sniper Rifle is great for taking out your enemies from a distance, especially because it takes up your Energy slot while still being an extremely powerful option for long range. Using the Sole Survivor will ensure that you are, in fact, the sole survivor of the battlefield. Using the Triple Tap perk you can devastate enemies in combat and paired with the Firing Line (or Demolitionist perk) you will become almost unstoppable.
The Just In Case Sword
That's right, this sword should be kept handy "just in case"! Taking up your Heavy slot, this melee weapon is great for taking out your enemies up close and personal. Just make sure that you are near enough to actually land hits with this weapon, because you run the risk of being taken out quite easily if you can't hit your opponents but they can still shoot you.
The Doomsday Grenade Launcher
Create an explosive entrance with this destructive weapon that is sure to ruin your adversaries' day. This powerful punisher fits into your Heavy slot and is great at taking out groups of enemies at once. The Grenade Launcher can be a little hard to aim, so it is not recommended that you shoot it near any allies while in combat to avoid interfering with their fight – even the projectile animation is large when it comes to this gun!
How Do You Get These Reckoning Weapons?
Players are in luck if they are just now beginning to search for Reckoning weapons. Recently Bungie made some changes to the drop rates of Reckoning weapons, and so now whenever you do the Reckoning Tier 3 activity you will increase your chance of obtaining a weapon after completing one playthrough of the quest without getting drops.
All that you need to do to enter the Reckoning Tier 3 event is head to the Gambit section which can be found in your Directory. From there select Reckoning and then specify the Tier 3 version. Take out the boss at the end of this event after working your way through the smaller hostiles and hope that the boss drops the weapon you want! Both the boss and weapons available change daily, so make sure that you stay on top of what you can earn before you begin a challenge. Good luck, Guardian!
---
We are active on Facebook so be sure that you check it out for all the latest content on the games that you know and love to play! If you are looking to read more about Destiny 2 and go over some more helpful guides, don't miss Destiny 2's Lightfall Exotic Armor Has Been Revealed and also Destiny 2 How to Complete Abhorrent Imperative – Activity Guide!