Destiny 2's Lightfall Exotic Armor Has Been Revealed
A first look at Lightfall's new Exotic armor.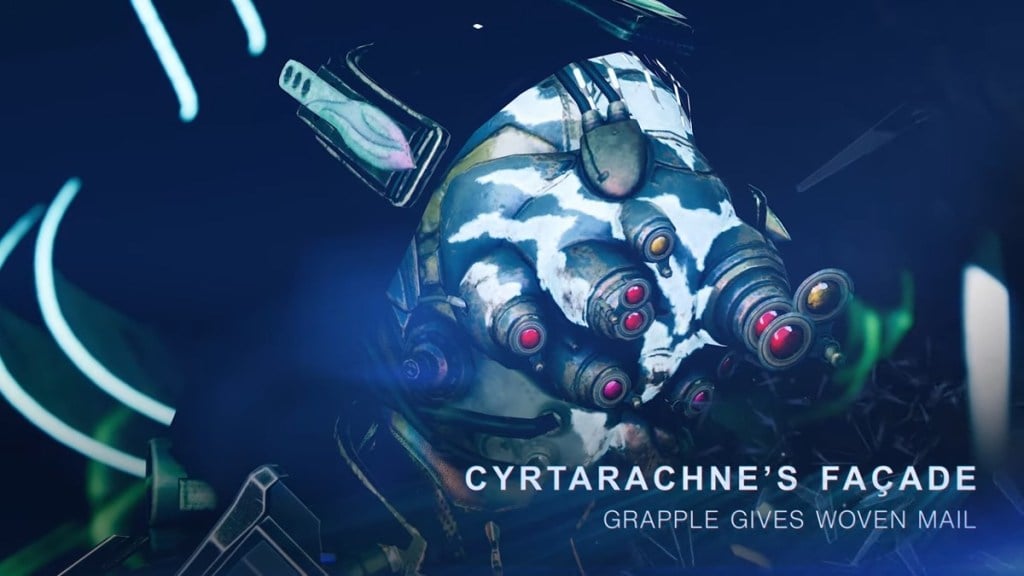 We've finally gotten our first look at Destiny 2's Lightfall Exotic Armor for all three classes – and things look interesting. Without knowing more about Strand, it's impossible to say whether or not any of these will be any good, but they look great at least.
I'm going to dive into Destiny 2′s three new Lightfall Exotic armor pieces here. I'll speculate a little bit on what I think each Exotic does, and whether or not it's any good. For now, though, that's all that is – speculation.
Destiny 2 Lightfall Exotic Armor
Hunter – Cyrtarachne's Façade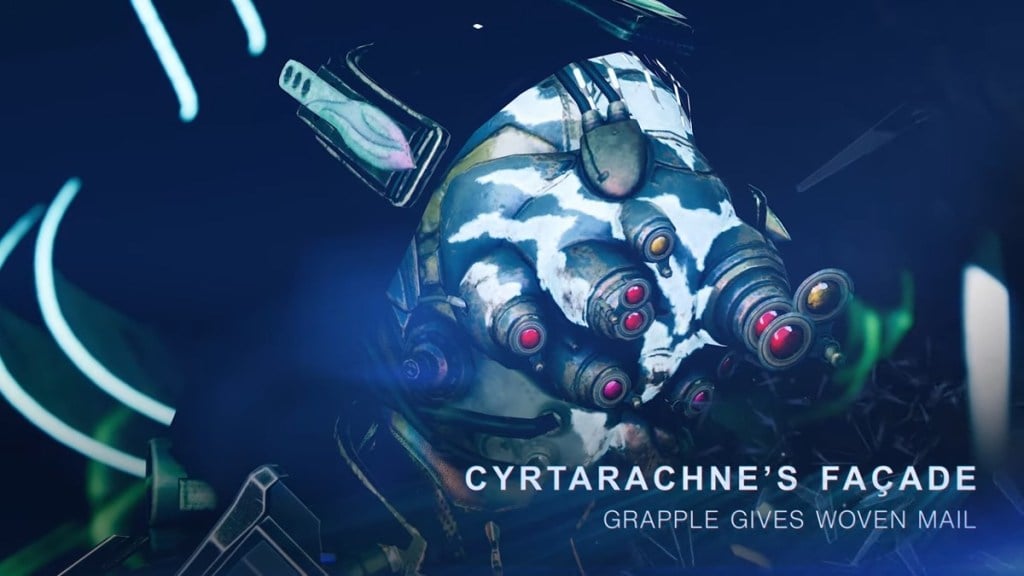 The new Hunter Exotic Armor for Lightfall is called Cyrtarachne's Façade. This an Exotic helmet, and according to what we know so far, it gives Hunters flinch and damage resistance while they're Grappling.
According to the official wording of the Exotic, Cyrtarachne's Façade will give you "Woven Mail" on Grapple. We have no idea what Woven Mail exactly is – it's safe to assume it'll be an Overshield equivalent for Strand, but that's just speculation.
Whether or not this Exotic gets any attention is 50/50. It'll come down to how often you Grapple, so depending on how powerful that ability this, Cyrtarachne's Façade could either be great or a non-starter.
Related: Destiny 2 – Best Builds and Loadouts for Grandmaster Nightfalls
Warlock – Swarmers
Warlocks are getting new Exotic boots in the form of Swarmers. According to this Lightfall Exotic's description, killing Tangles will spawn Threadlings. Needless to say, we have little to no idea of what that actually means.
Warlock's Strand subclass is all about summoning creatures to fight in combat, so my guess is that Threadlings are weak creatures that potentially seek out targets, while Tangles may be some sort of Stasis Crystal alternative for Strand.
Titan – Abeyant Leap
This is another pair of Exotic boots, this time for Titans. According to the description, casting a Titan Barricade sends out seekers. These seekers suspend enemies on impact and give the user armor of some kind – potentially the same Woven Mail as the Hunter's Lightfall Exotic.
I'm not sure how this is going to balance in PvP, but it'll be a decent ability in PvE, provided the seekers aren't capped to minor enemies only. The ability to suspend enemies, which we've already seen across Lightfall's promotional material, looks powerful, so having it on demand could be incredible.
---
For more news, guides, tips, and tricks follow Gamer Journalist on Facebook. We're your one-stop shop for all things gaming.