10 Best Mods for Phasmophobia
Mod your monsters!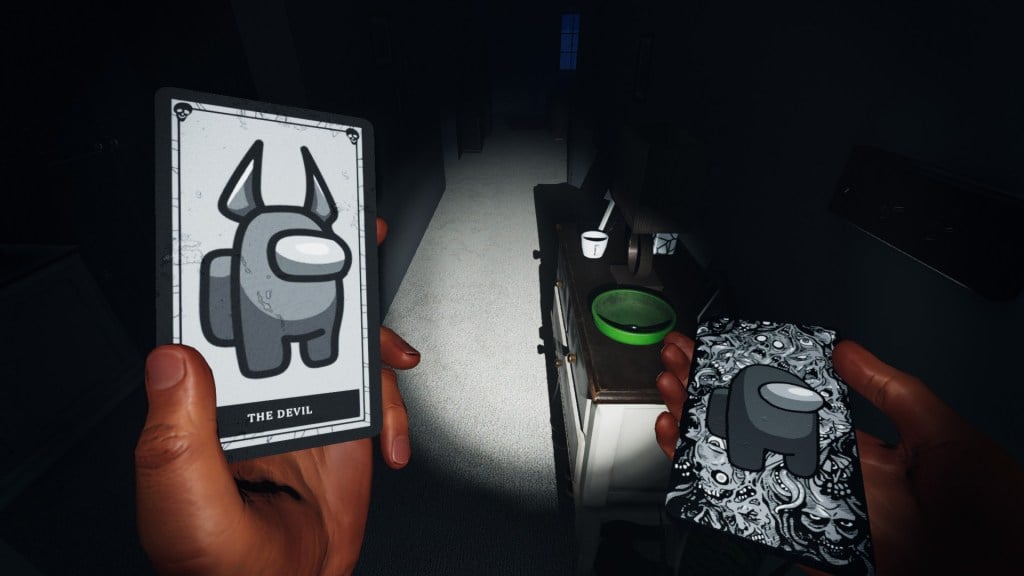 If you love hunting ghosts just as much as you love playing horror games with your friends, then you should definitely consider adding Phasmophobia to your game collection if you haven't already! Phasmophobia is a co-op paranormal horror game that's been pitting players and their friends against terrifying ghosts since 2020; it's the perfect game if you love being terrified and permanently scarring your friends with video games!
Phasmophobia is more than entertaining enough as it is, but the best way to make any game even better is by downloading mods! Mods are a great way to jazz up any overplayed game, even terrifying horror games. Keep reading to discover all of the best Phasmophobia mods to download!
10 Best Phasmophobia Mods
Phasmophobia: Scooby-Doo Edition Mod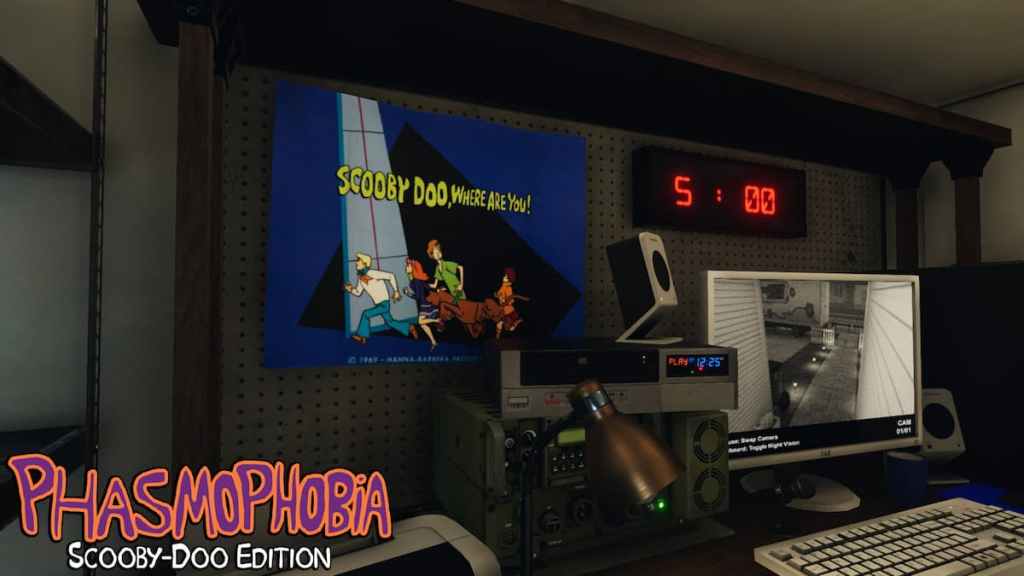 If you happen to be a Scooby-Doo fan and are looking for the best Phasmophobia mod, then congratulations, you've found it! There's no need to read beyond this point honestly, the Scooby-Doo Edition mod is the greatest mod to ever be created for any game, ever. Period.
Seriously though, this mod by BigManJD on Nexus Mods is fantastic and you'll love it!
This mod changes the ghost-hunting truck into the Mystery Machine, replaces sanity pills with "Antipsychotic Scooby Snacks", customizes ghostwriting to correspond with classic Scooby-Doo villains, and so much more! This mod even adds custom Shaggy Rogers, Velma Dinkley, Daphne Blake, and Fred Jones characters to the game, so you can even hunt down ghosts as your favorite member of the Mystery Gang! (There isn't a custom Scooby character though, unfortunately. I know, I was disappointed too.)
The Phasmophobia Catgirl Mod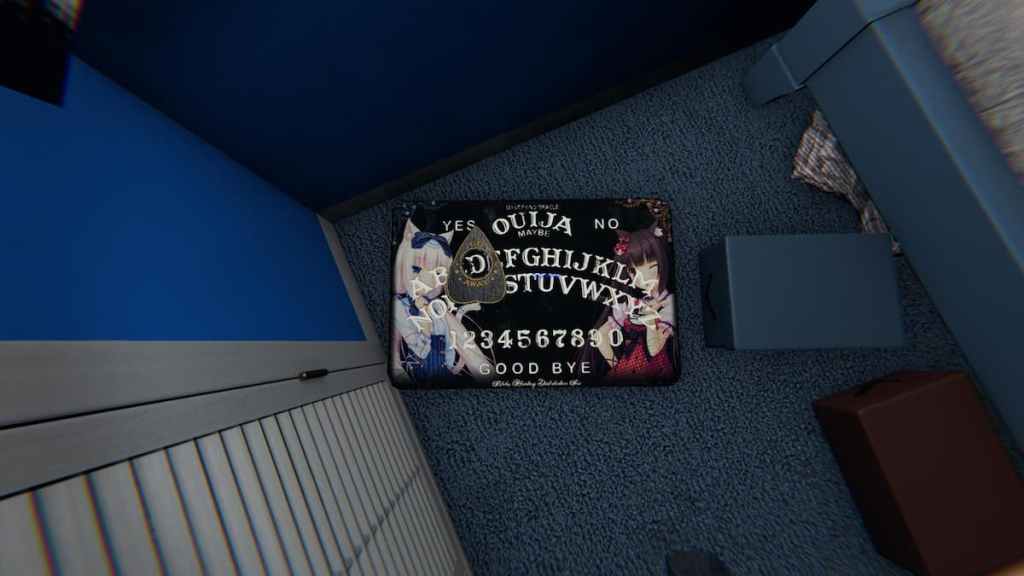 How this mod became one of the most popular Phasmophobia mods so quickly remains an unholy mystery. Why this mod is so popular is beyond me, but it's currently one of the most downloaded mods for Phasmophobia on Nexus Mods. The Phasmophobia Catgirl Mod was created by Swash984 without even a hint of irony, and although no one can publicly judge you for downloading it, you'll have to live with that sin for the rest of your life (jk lol but still).
The Phasmophobia Cat Girl mod, as its name would suggest, adds an honestly impressive number of catgirls to the game. This mod replaces the textures of the ouija board, tarot cards, picture frames, truck, journal, TV screen, ghostwriting, and more with catgirl textures and images. Surprisingly, this mod is SFW, so if you happen to download it in public (for whatever reason) then you won't be in any danger of scarring the poor people around you (much)!
Cats Tarot Mod
The astounding number of cat-related user-generated content that's available for this game is almost suspicious, but I'm not about to look that gift horse in the mouth. The Cats Tarot mod by Nezerti4m on Nexus Mods may not help you play better (probably), but it sure as hell will make you laugh! This mod adds a touch of humor to an otherwise terrifying game, which definitely helps keep you sane on solo runs.
As you probably already guessed, the Cats Tarot mod replaces all of the tarot card images with funny cat memes. It's honestly harder than you think to remain serious and focused on a ghost hunt when you're staring at cat memes the whole time, but if you think you're up for the challenge, then head on over to Nexus Mods and try it for yourself!
Phasmophobia: Ghostbusters Edition Mod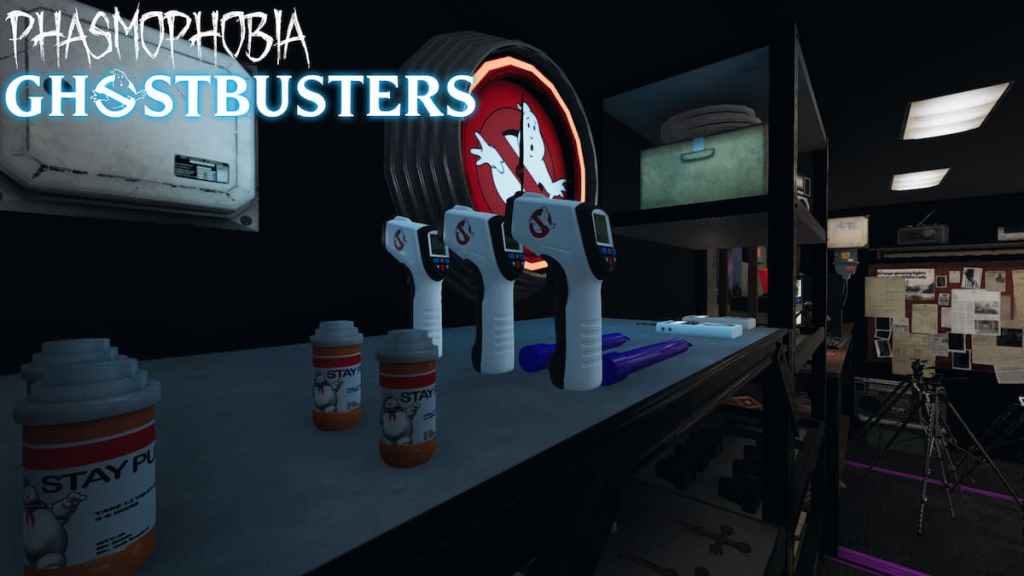 Phasmophobia is already one of the best games to play whenever you want to channel your inner Ghostbuster, but this mod takes it to a whole other level. The Ghostbusters Edition mod by xxxDESPERADOxxx on Nexus Mods adds a lot of Ghostbusters content to the game, so if you're a huge Ghostbusters fan, then you should definitely consider giving this one a download.
This mod adds Ghostbusters retextures to all of the in-game equipment, carpets, garage, truck, and more! The Ghostbusters Edition mod even adds a few Ghostbusters-related easter eggs to the game, which will definitely be fun to hunt down while you're running for your life from ghosts.
Multiplayer Death Sound Removal Mod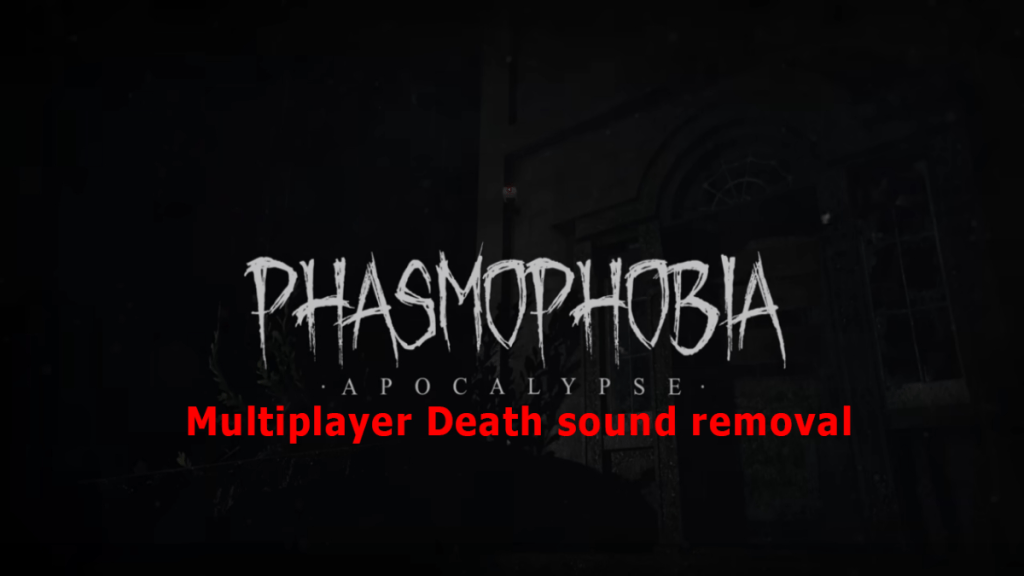 This mod may not be one of the most exciting Phasmophobia mods ever made, but it is definitely one of the most useful. The Multiplayer Death Sound Removal mod by countermic on Nexus Mods is a very simple yet effective mod, despite its mouthful of a name. The Multiplayer Death Sound Removal mod, as its name suggests, removes the death sounds of other players while the game is in multiplayer mode.
This mod helps increase player immersion because you won't immediately know who died or when, you'll just have to stumble across their body by accident like in real life. If you love playing Phasmophobia in multiplayer and want a creepier experience, then you should definitely check out this simple yet useful mod!
Horror Ambience Mod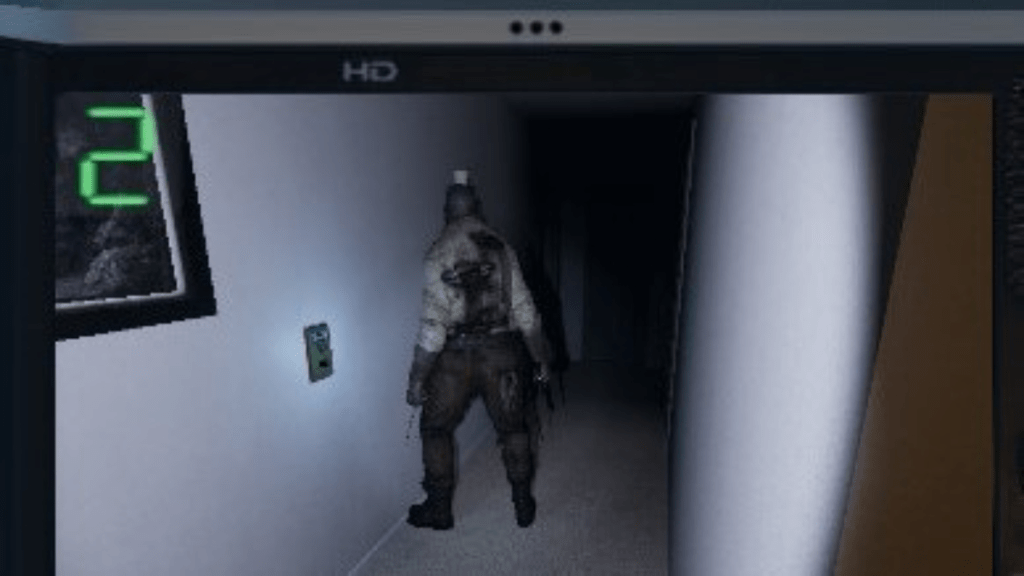 Just when you thought Phasmophobia couldn't get any creepier, this mod was born. The Horror Ambience mod by crunchyphasmo on Nexus Mods makes the game 100x scarier simply by adding hundreds of new sounds to the game! If you've ever gone cave mining in Minecraft on Hard mode, then you know just how creepy new, scary sounds can be.
The Horror Ambience mod alters various audio files within Phasmophobia to make the game feel more terrifying. According to its creator, the goal of this mod was to ensure players felt fully immersed in the horrific world of Phasmophobia, which it not only reached but well and truly surpassed! If you don't scare easily and feel like Phasmophobia could use even more horror, then you should definitely check out this mod.
Ghostbusters Radio Mod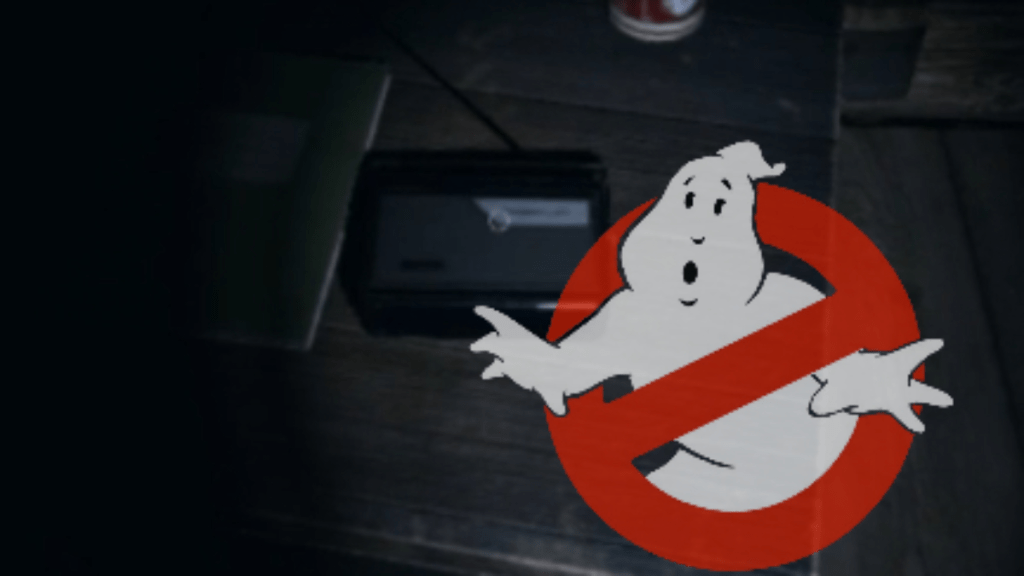 If you're a Ghostbusters fan but don't feel like changing your entire game to a Ghostbusters theme with the Ghostbusters Edition mod, then you'll definitely want to check this one out. The Ghostbusters Radio mod by robotnic25 on Nexus Mods may not change much about the game, but the little that it does change makes all the difference for gameplay!
This mod is the definition of simple yet effective. The Ghostbusters Radio mod gets rid of the annoying noise that comes out of the in-game radio, and replaces it with the Ghostbusters theme song that we all know and love! It's hard to be scared when you're jamming and singing along to "I ain't afraid of no ghosts"; Robotnic25 on Nexus Mods definitely has their priorities straight with this one.
Simple Photorealistic Reshade Mod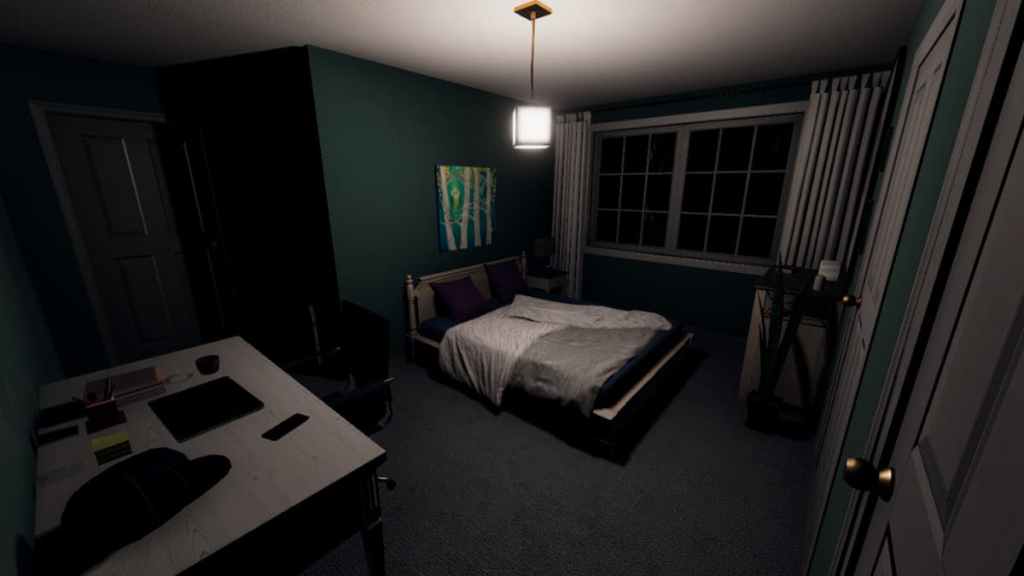 This mod is pretty self-explanatory. Reshade mods are nothing new, and Phasmophobia definitely has its fair share of them, but this one definitely takes the cake as the best Phasmophobia reshade mod of all time. The Simple Photorealistic Reshade mod (say that five times fast) was uploaded to Nexus Mods by ArmedArmy, and your mind will literally be blown once you see how much detail went into it!
As you may have already guessed, this mod completely retextures everything in Phasmophobia to look hyperrealistic. If you thought Phasmophobia was immersive before, then you'll definitely find this mod hard to handle; this mod genuinely feels like you're actually stepping into the world of Phasmophobia. If you want to turn Phasmophobia into a genuinely terrifying ghost-hunting simulator experience, then you need to give this mod a try!
Among Us Tarot Cards Mod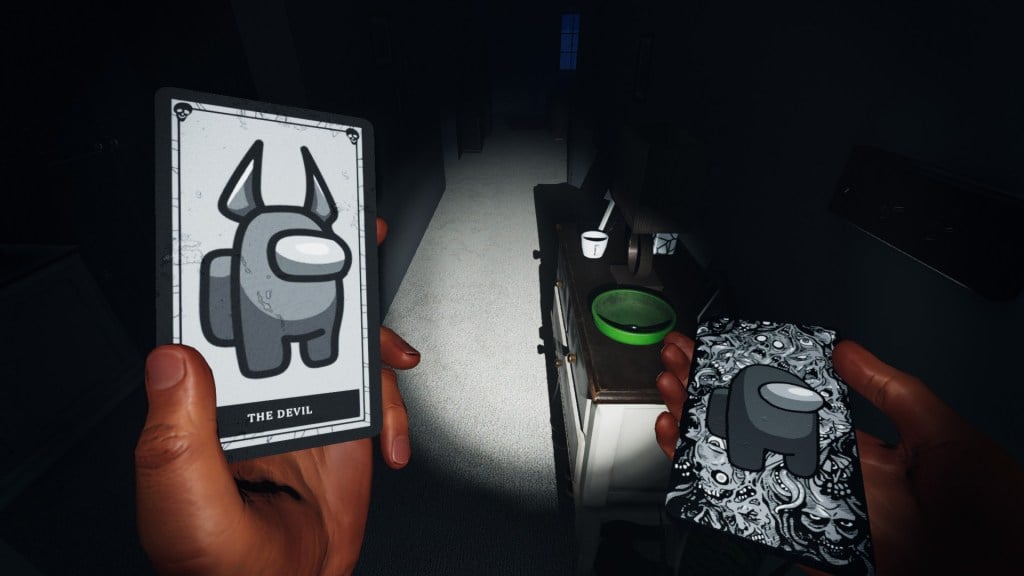 This mod combines everyone's favorite meme game with one of the most terrifying paranormal horror games of all time! Nothing could possibly go wrong! If you ever start getting a little too creeped out in Phasmopohbia, try downloading the Among Us Tarot Cards mod by MoreOverMedia on Nexus Mods and see if it doesn't help.
The Among Us Tarot Cards mod replaces all of the in-game tarot card images with something a little more sus, namely all of the characters from the popular Among Us video game. This mod honestly barely affects your gameplay yet is 100% worth it, you haven't lived until you've drawn an Among Us tarot card while on a deadly ghost hunt.
New TV Mod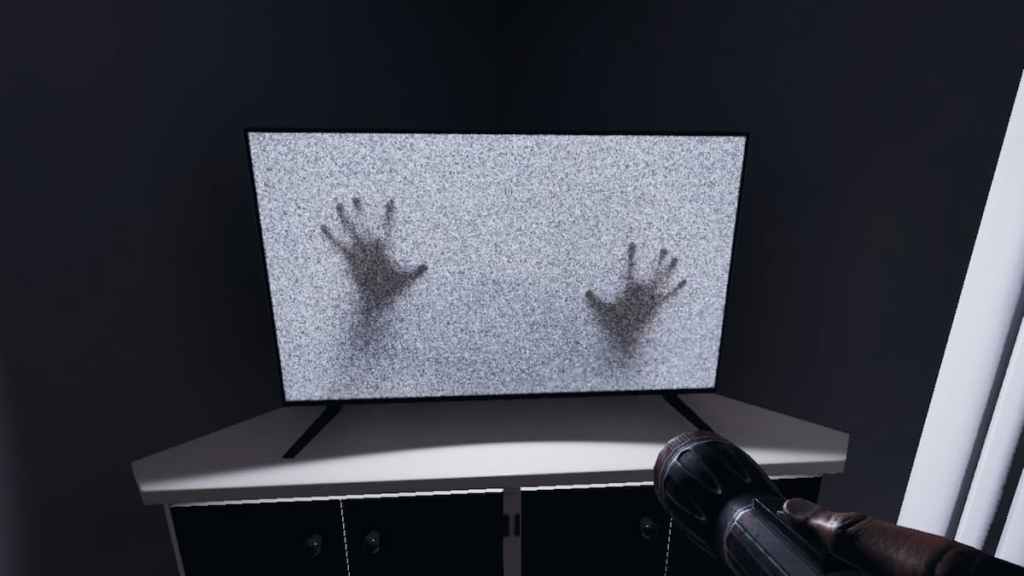 If you loved the original Exorcist movie, then you'll have no trouble falling head over heels for this mod. The New TV mod was uploaded to Nexus Mods by omarl and remains one of the most simple, easy-to-install mods ever made for Phasmophobia!
The TV remains one of the most boring interactable props in Phasmophobia; it's creepy the first few times the ghost flips it on, but it gets old after a while. The goal of the New TV mod is to fix that problem! This mod completely retextures the TV in Phasmophobia to something a lot creepier. Anyone who's seen The Ring may want to think twice before downloading this mod!
Related: Best Games like Phasmophobia
---
If you love jazzing up your favorite horror games with mods, then you should definitely check out Gamer Journalist's mods lists for Cult of the Lamb and Dead by Daylight!
About the author