8 Best Games like Phasmophobia
Let the ghost hunting begin!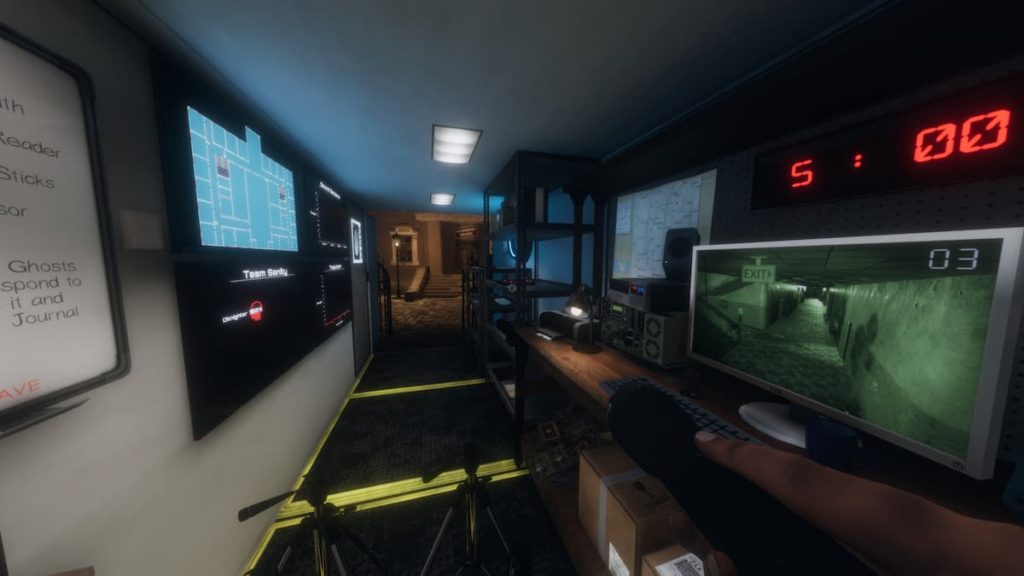 Phasmophobia is one of the most popular horror games available right now, but even the most popular games can get old after a while (even the scary ones). Whether you're looking for a new horror game to try out or you just want to play something hauntingly similar to Phasmophobia, you've come to the right place! These are the seven very best horror games like Phasmophobia!
8 Best Games like Phasmopbohia
Dead by Daylight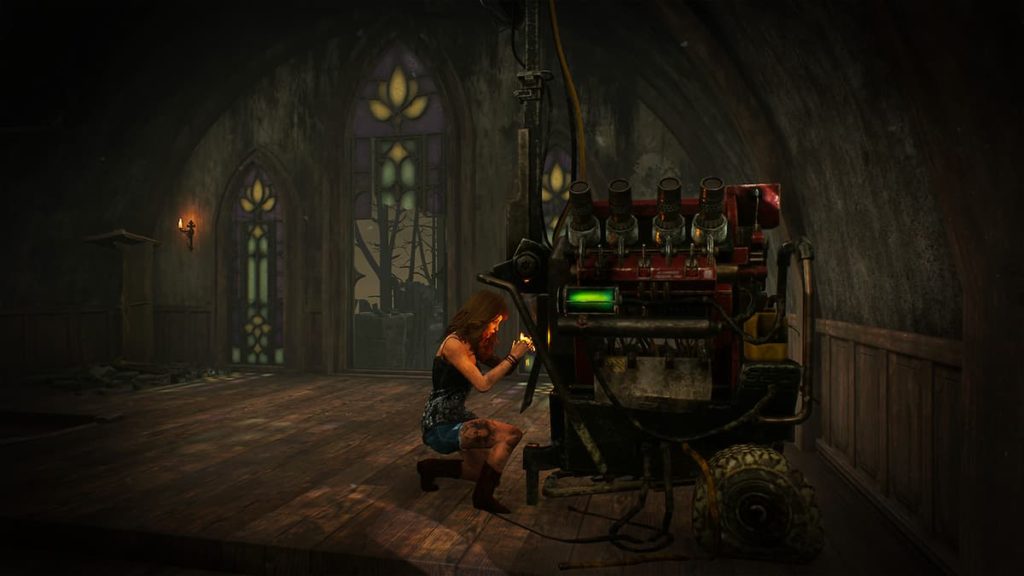 Dead by Daylight is an insanely popular horror game, and it's no wonder why! Dead by Daylight, like Phasmophobia, is a multiplayer survival horror game that will make you want to sleep with the lights on! This terrifying multiplayer game supports up to 5 players; 1 player acts as the killer and the other 4 players act as the survivors trying to escape with their lives. Only download this game if you're ready to run for your life, work as a team (if you're a survivor), and be terrified!
Friday the 13th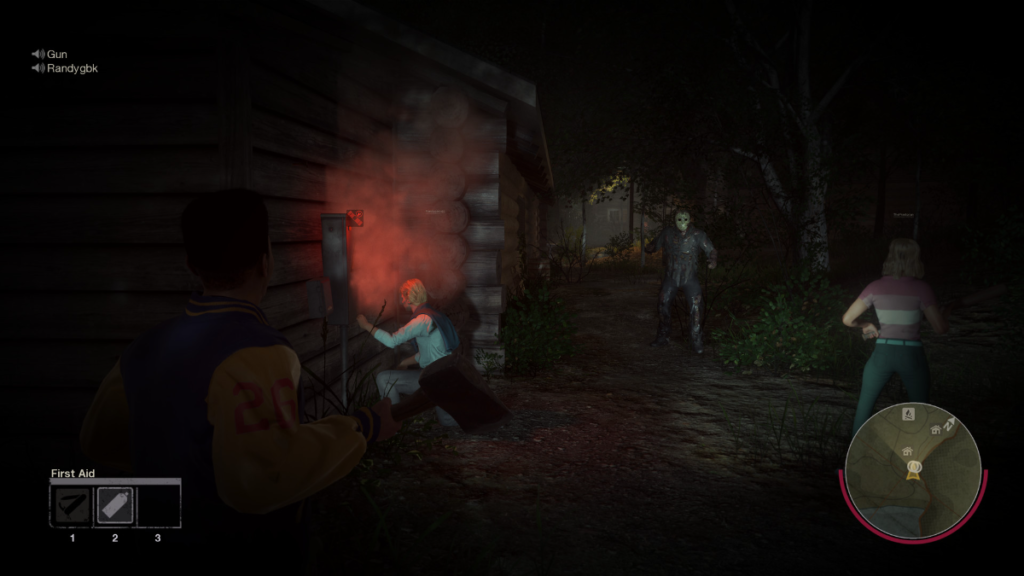 Friday the 13th is similar to Dead by Daylight with a few crucial differences: it features Jason Voorhees as the killer, you have to navigate through Camp Crystal Lake to survive, and you can play with up to 6 other players! This survival horror game is similar to Phasmophobia in the sense you're trying to escape a supernatural killer with your friends, and in the sense that you have to use items and navigate through puzzles to survive. You can run from Jason but you can never hide from him for long in Friday the 13th!
Hunt: Showdown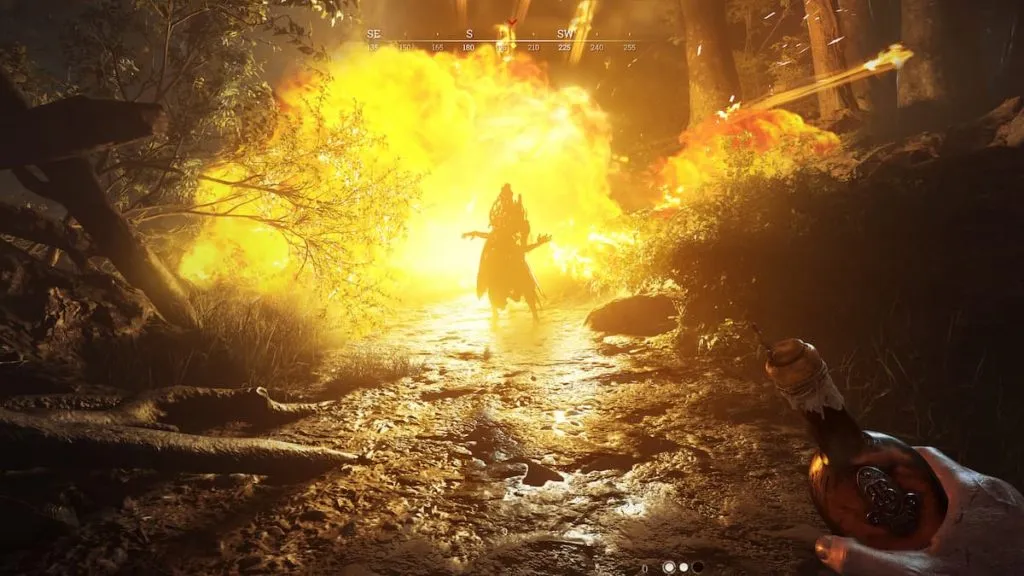 Hunt: Showdown, like the name suggests, is a game about hunting down supernatural entities with a team. This nightmarish game pits you and your teammates against savage, unspeakably gruesome monsters that you'll have to scramble to figure out how to hunt and kill. Hunt: Showdown supports up to 12 players that will be broken up into teams to fight these supernatural evils. This game is like Phasmophobia turned up to 1000%; if you were looking for a larger, more challenging version of Phasmophobia, Hunt: Showdown is it!
Pacify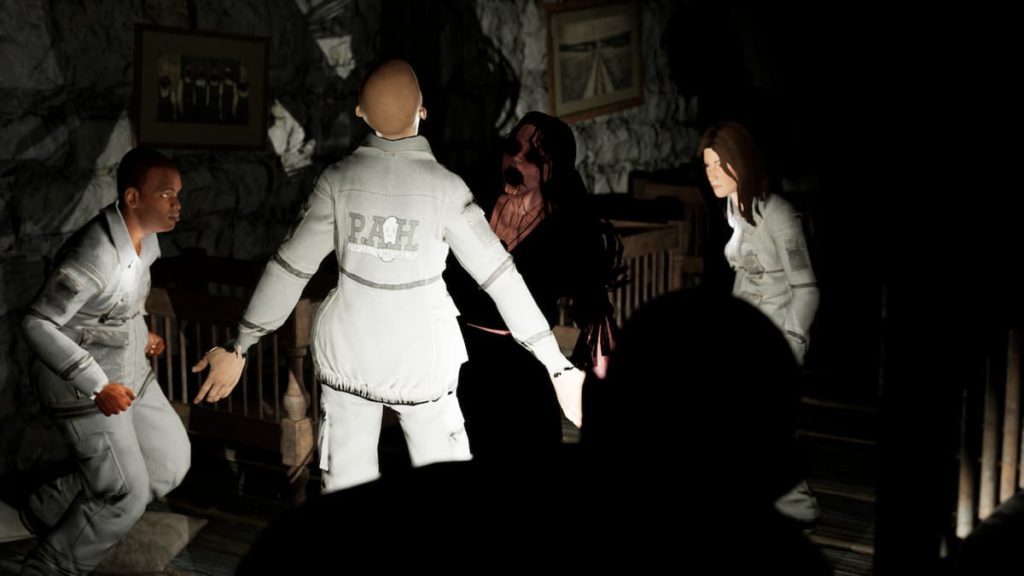 Pacify is one of the best horror games like Phasmophobia. In Pacify, you're part of a paranormal investigative team that investigates the hauntings of old residences (sound familiar?). If a ghost/entity is found, you'll need to work with your teammates to exorcise/banish the entity back to wherever it came from. If you fail to do this, you or your friends could all be killed by the entity in a spectacularly scary way! You can play this horrific horror game singleplayer or multiplayer, with up to 3 other players!
Ghostbusters: Spirits Unleashed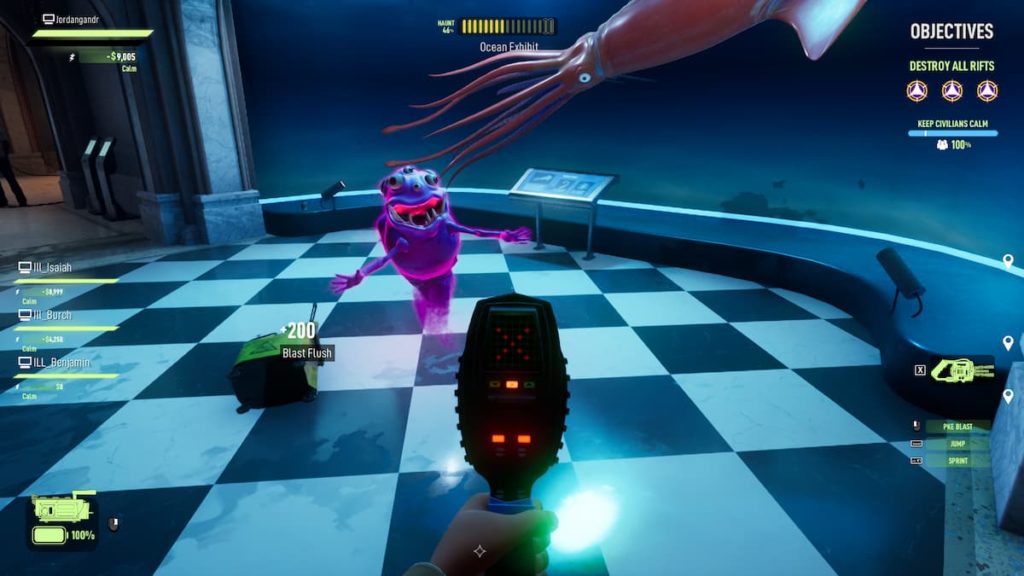 Ghostbusters: Spirits Unleashed is a new supernatural horror game where you can finally live out your dreams of being a Ghostbuster! You can play with up to 3 of your friends and hunt down up to 5 different spooky spirits; or, you can play as the spirit and try to haunt the very Ghostbusters that are trying to capture you! Ghostbusters: Spirits Unleashed is like Phasmophobia but slightly less scary; if you want to have fun hunting ghosts with your friends, but you don't want to be scared out of your mind the entire time, try downloading this game!
Midnight Ghost Hunt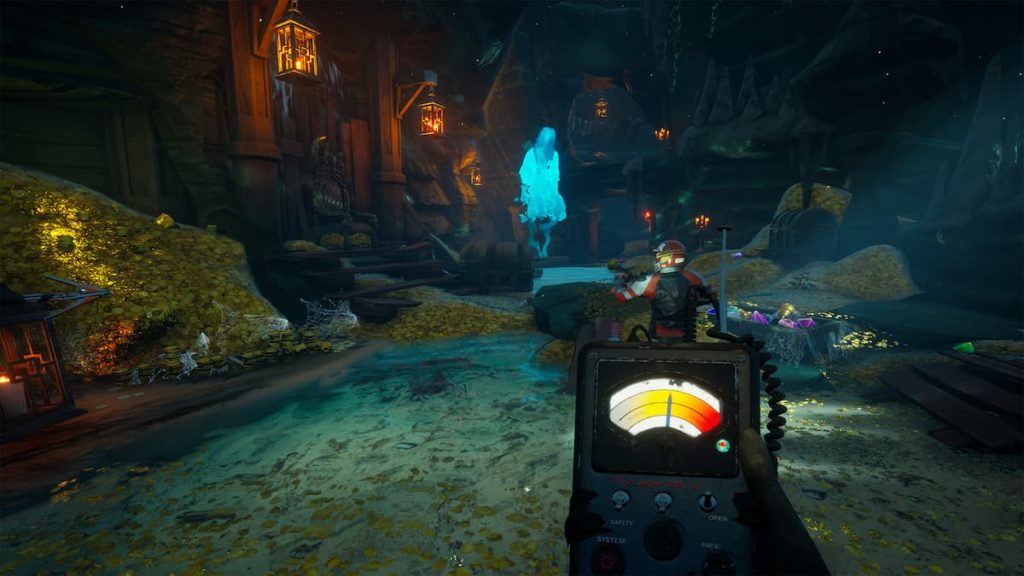 Midnight Ghost Hunt is still in the "early access" phases of development, but it's still one of the best ghost-hunting games on the market right now. As the name would suggest, Midnight Ghost Hunt is a game about hunting down ghosts in the middle of the night. Midnight Ghost Hunt, like Ghostbusters: Spirits Unleashed, allows players to play as either the ghoulish ghosts or as the brave hunters. This game is a 4v4 multiplayer horror game with up to 9 terrifying maps to choose from! This game is like competitive Phasmophobia, it's the perfect game to play with friends!
Killer Klowns from Outer Space: The Game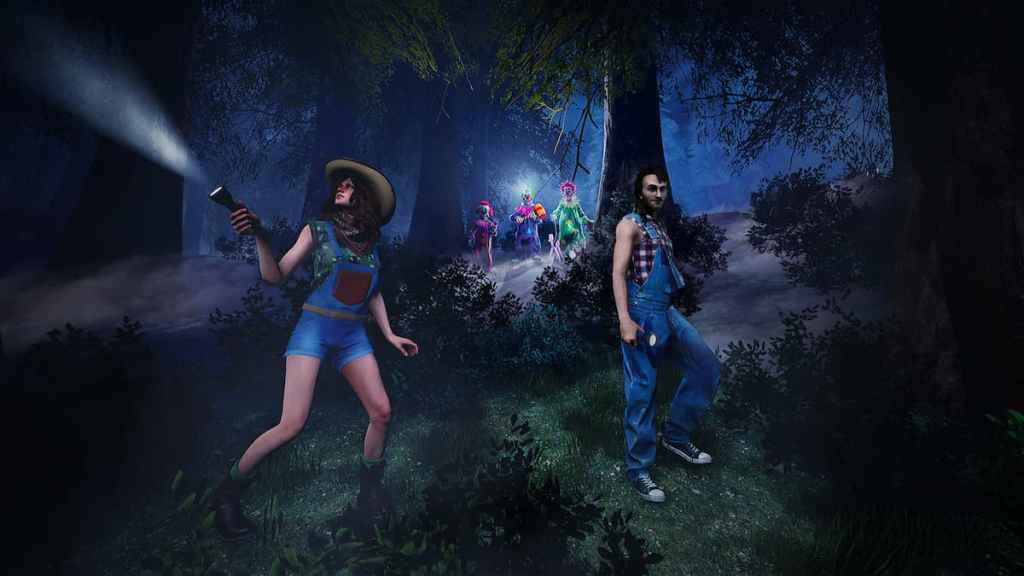 If you thought just one clown was scary enough, try running from three of them! Killer Klowns from Outer Space: The Game is a 3v7 asymmetric horror game that can be played with friends or solo with AI. Like the game's title would suggest, this game is based on the 1988 cult classic Killer Klowns from Outer Space. Just like in Phasmophobia, you'll need to use teamwork and ingenuity if you want to survive the night, whether you're playing as a human or as a Killer Klown. If you're a fan of classic horror movies, you'll definitely fall head over heels for this unexpectedly goofy horror game!
BIGFOOT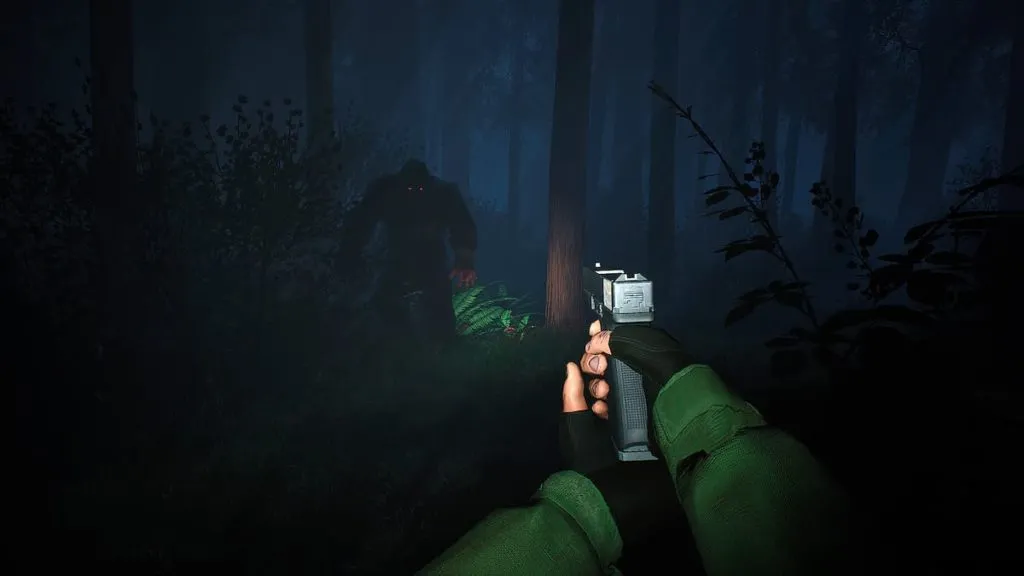 There are a lot of video games about the Bigfoot legend, but none are as good as this. BIGFOOT by CyberLight Game Studio is a terrifying survival horror game about, you guessed it, finding Bigfoot. This isn't just your average Bigfoot hunting game, however; BIGFOOT throws players into a cursed wilderness full of toothy predators, threatening terrain, and supernatural shrines that can bring back the dead! You'll need to assemble a team of up to 4 Bigfoot-hunting friends if you want a chance at bringing down this gruesome goliath. Just because you're a hunter doesn't mean you can't be hunted, however; Bigfoot is out there, and he's out for blood!
Related: 10 Best Survival Horror Games for Halloween
Phasmophobia is one of the scariest horror games out there, but it's definitely not the only scary horror game out there. For more hauntingly horrific video game recommendations, stick with Gamer Journalist!