Best Landing Spots in Fortnite OG
Find your new favorite spot, no matter if you're a squad or solo
Fornite's original map has finally returned, but not everything is as it was. While the majority of locales and drop zones are present, figuring out where to land might be different. So let's thank the bus driver on the way out and take a look at the best landing spots in Fortnite OG.
You might be very familiar with some of these landing spots, while others are completely new ones you've never tried. What's more, some locations may be better for quick fights right out the gate, while others help you rotate better. Whatever the case may be, the list is in no specific order. Furthermore, we'll be making sure to include a brief description as to why they are good places to land.
Where is the Best Place to Land in Fortnite OG?
#1 — Flush Warehouses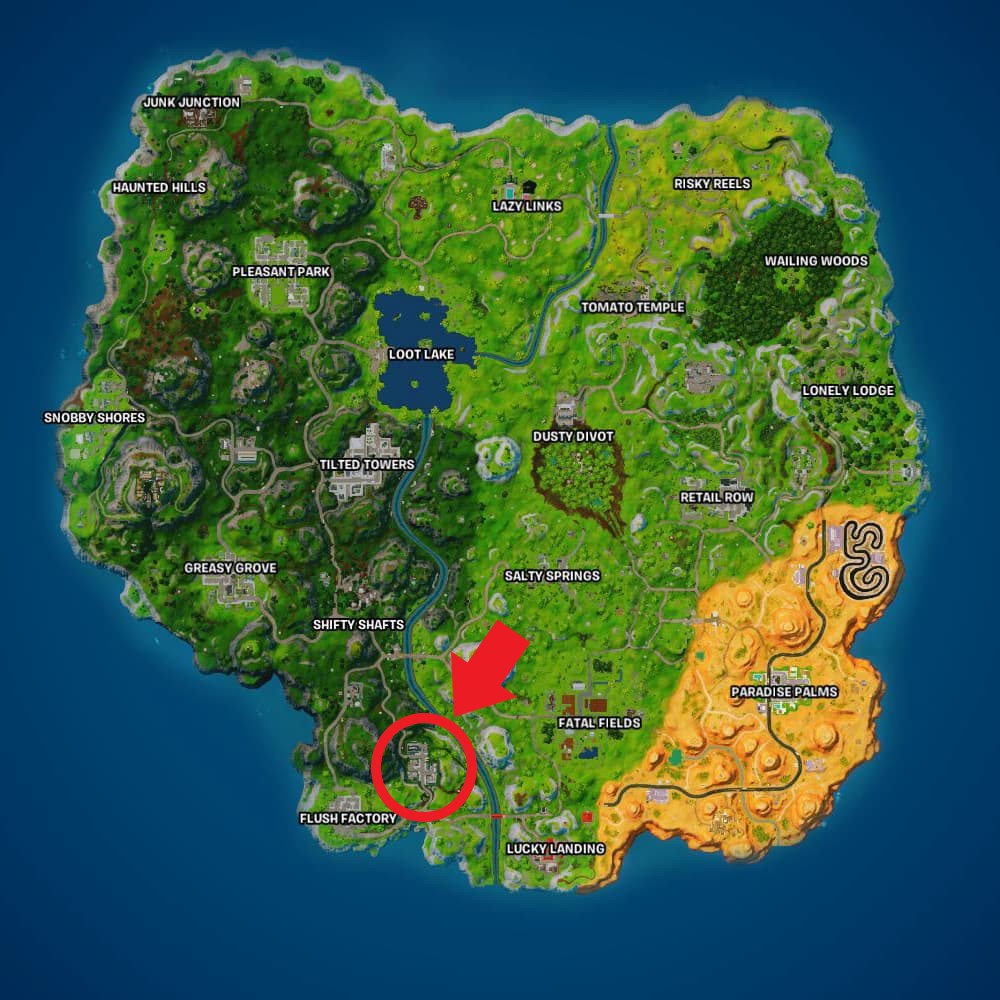 Our first stop on the bus to victory is Flush Warehouses, located to the right of Flush Factory. Flush Warehouses is a prime location for players who want to be in it for the long haul. You'll want to expect a bit of resistance when landing here, as a few others might end up landing here as well. However, if you are able to make it out of Flush Factory alive, you'll be in prime standings for a victory. This is primarily thanks to the amount of resources and loot you can find there.
Related: Why Are Fortnite Servers Down?
#2 — Valhalla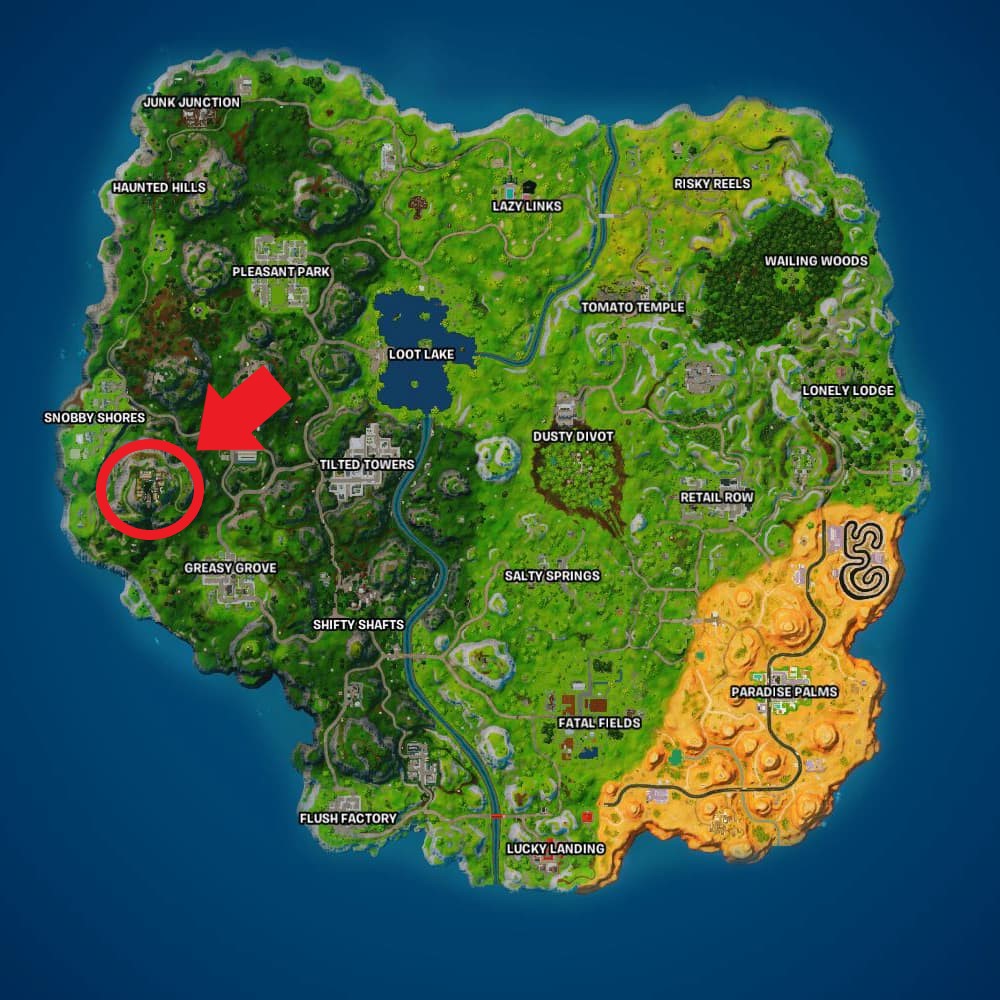 The next location we're recommending for great looting and minimal fighting is Valhalla. Located in between Greasy Grove and Snobby Shores, you'll find yourself with a decent amount of loot for a person or two. If you're in a squad, you might want to consider dropping closer to Snobby Shores.
Valhalla works great for smaller squads/solos since you won't have to deal with the immediate fights that take place at the shores. Then once the bullets have stopped raining, you can make your way over to Snobby Shores and pick off any stragglers still hanging around.
#3 — Junk Junction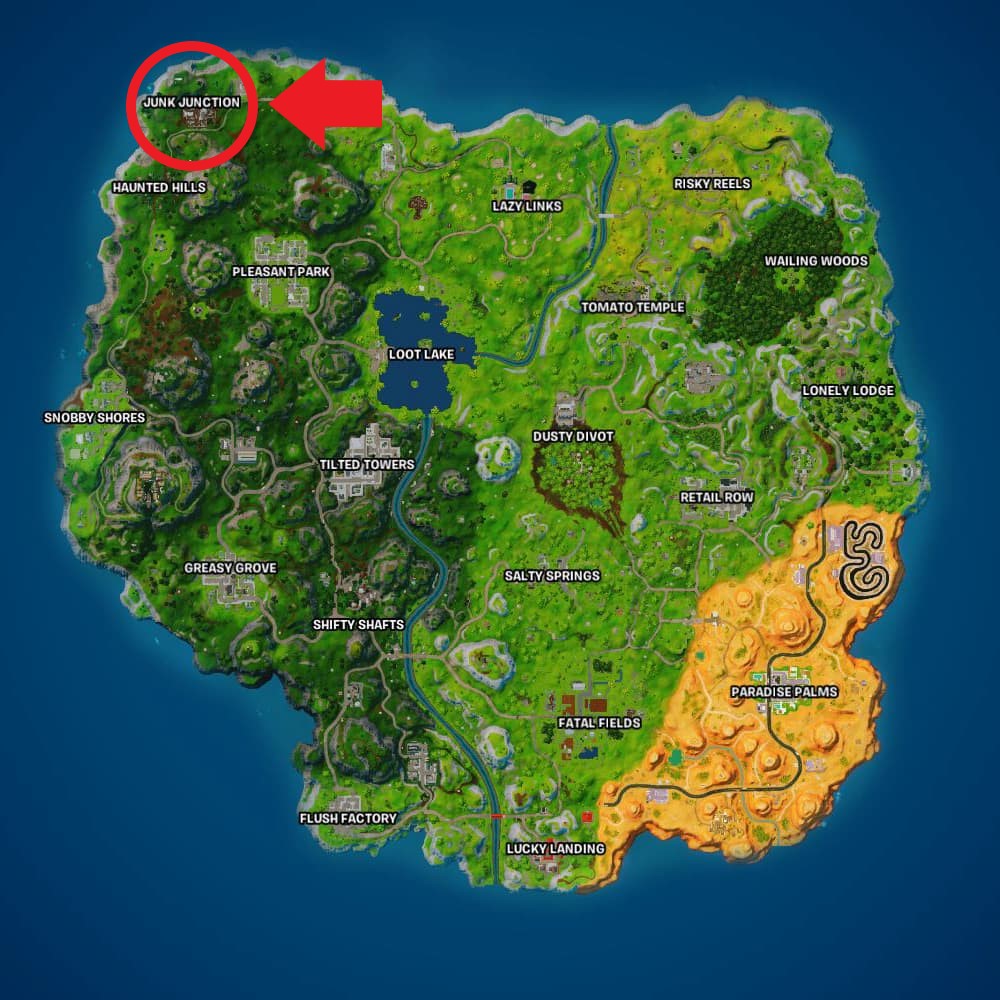 Getting past the halfway point on the list, we're going to recommend Junk Junction. A classic location for many veterans of the game, Junk Junction provides fantastic rotation abilities when the map shrinks. This means you'll be able to increase survivability while still being able to grab some decent loot. It's not a great place if you're in a no-build lobby, but if you're not, there will be a plethora of brick-farming locations as you rotate.
#4 — Paradise Palms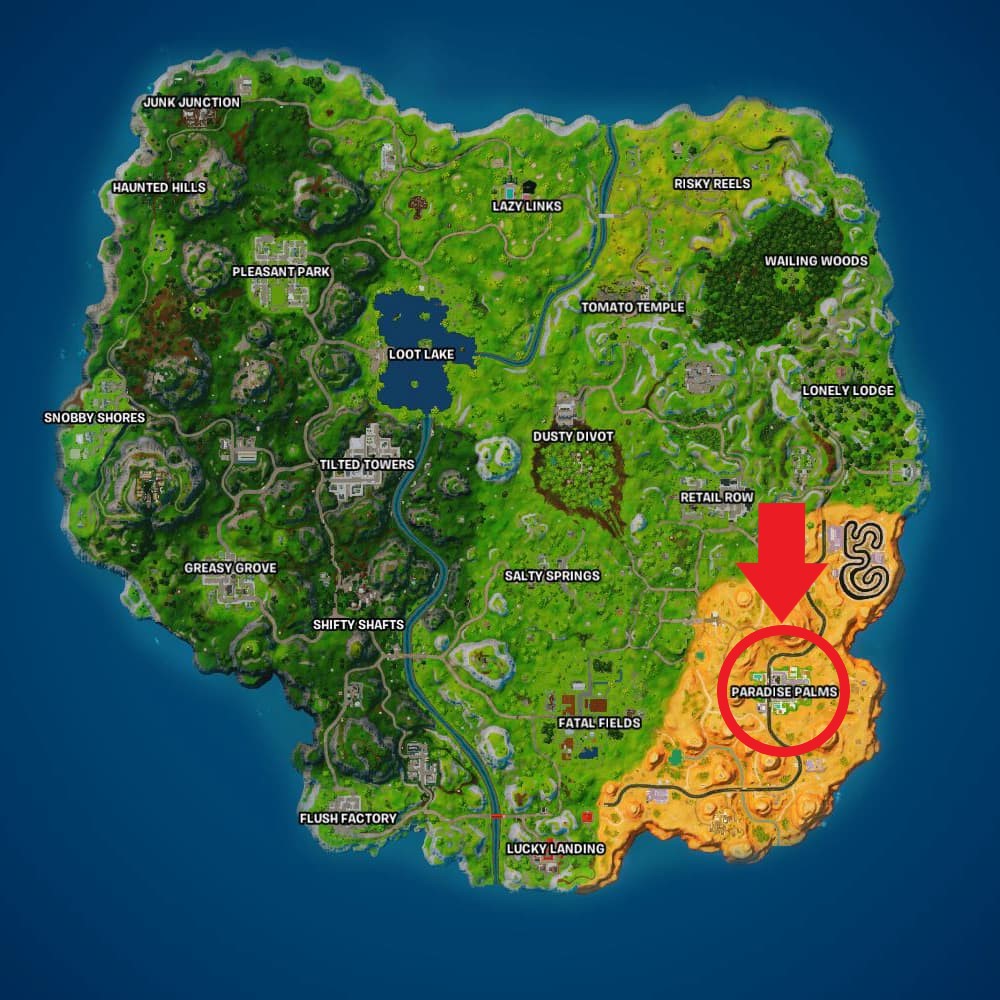 Our second to last location on the list of best landing spots in Fortnite OG is Paradise Palms. Paradise Palms has the 2nd most chests, ammo boxes, and the 3rd most floor loot in the entire map. This alone would make it a great spot to try and land, but there are also quite a fair amount of cars around. And if you've been playing this season, you know how important cars are. Of course, a location such as this won't come easily, and your average amount of teams will probably try and land here as well. That's why it's recommended to have a decent duo or even bigger squad when attempting to land at Paradise Palms.
#5 — Tilted Towers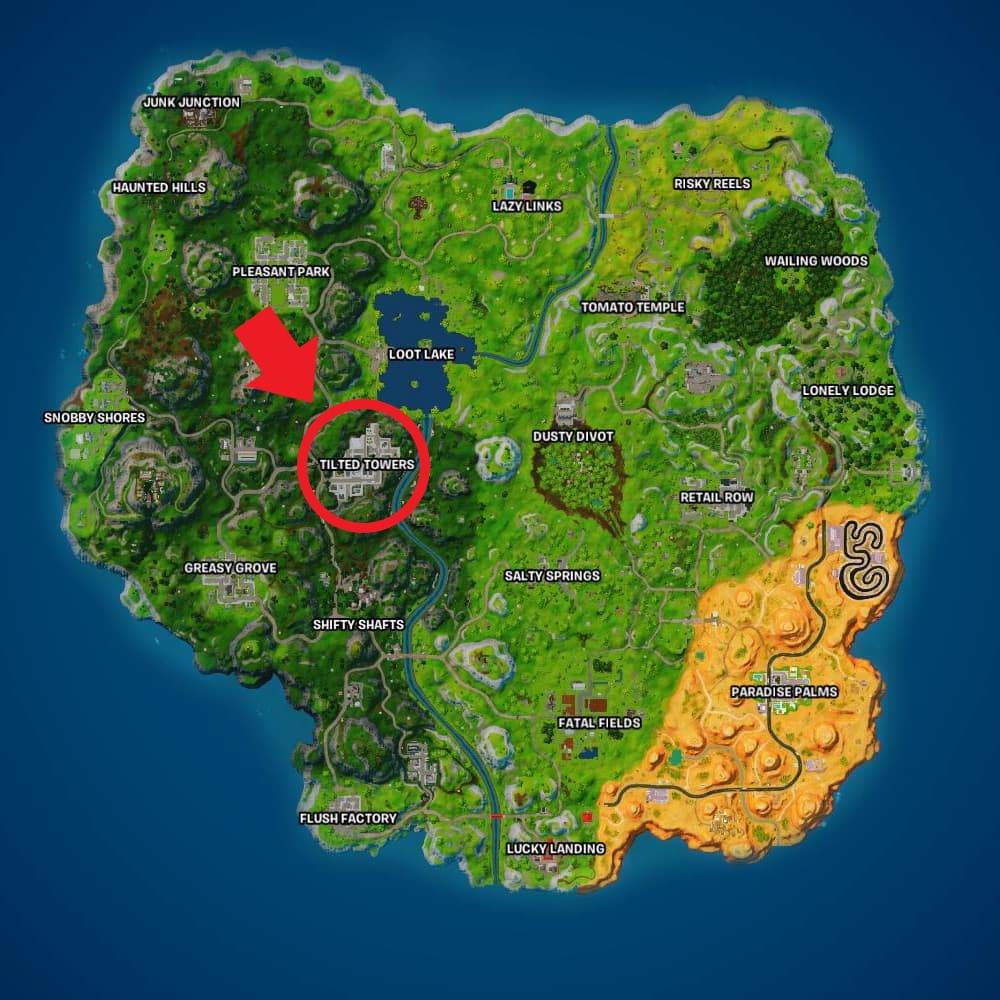 Finally, our last location that you must simply have to visit, even if it's just for clout, is Tilted Towers. A spot in the game that has been at the center of many videos and songs makes its way back into the game. We shouldn't have to explain to most people why this place is great, but for the unaware, this place is hands-down one of the best landing spots in Fortnite OG. It has the most amount of loot, chests, and ammo boxes.
However, just because a place is the best spot doesn't always mean it's the right spot. If you want to escape with your life, you should only drop Tilted when you have a full squad or are playing a strictly solos game. If you get caught out by yourself going up against more than two people, you might as well head back to the lobby early. But if you're the coveted team to make it out with your lives, chances of winning are almost guaranteed.
---
Follow our Facebook page for the latest updates and news in gaming. Check out our other Fortnite news like 'How to Use Unreal Editor for Fortnite Creative 2.0' and 'How to Change Character Skins in Fortnite Mobile.' Make sure to keep an eye out for our other articles, guides, and more on all things Fortnite and gaming right here on Gamer Journalist.
About the author