How to Change Character Skins in Fortnite Mobile
Learn how to equip your favorite skins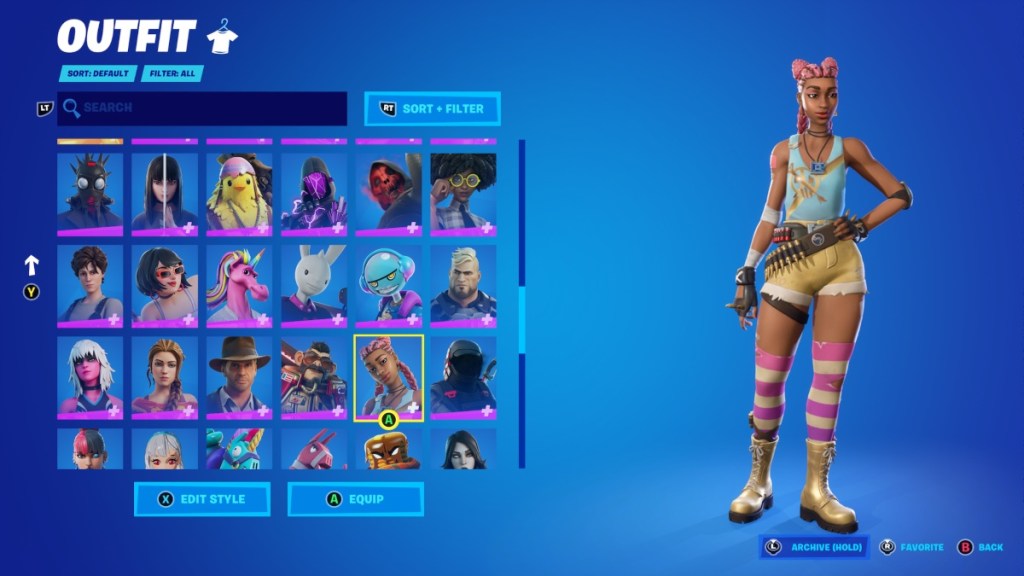 At one point, Fortnite was known as that battle royal game with building mechanics. Now, it's evolved into a pop culture phenomenon that has done collaborations with some of the biggest brands in the world such as PlayStation, Xbox, DC, and Marvel. These collaborations come in the form of various character skins that can be equipped when not in a match. In this guide, you'll learn how to change character skins in Fortnite Mobile.
How to Change Character Skins in Fortnite Mobile
Changing skins in Fortnite Mobile is easy. On the home screen, select "Locker." Next, tap on "Outfit." You'll then see any character skins you own. Select which skin you want and hit the equip option to wear it. There are always skins available in the item shop so you'll definitely find something to equip
How to Buy Skins in Fortnite Mobile
While changing skins in Fortnite Mobile may be easy, buying them is tricky since the game is no longer available on the App Store or the Google Play Store. There are several ways to play the game on mobile but the easiest is with Xbox Cloud Gaming. Since Fortnite is free-to-play, you can use Xbox Cloud Gaming in a mobile browser to play the game without an Xbox Game Pass subscription. Visit the website here, sign in with your Microsoft account, and you can play the game via the cloud in your browser. Once in the game, you can use the payment method on your Microsoft account to purchase V-bucks which can then be used to buy character skins from the game's item shop.
---
If you're interested in Fortnite Mobile, check out the game's official website for more information. To read more articles about Fortnite, check out our Fortnite section for guides like this and many more.
About the author