Best Hiding Spots on Fortnite OG Map
Do you like to play hide and seek?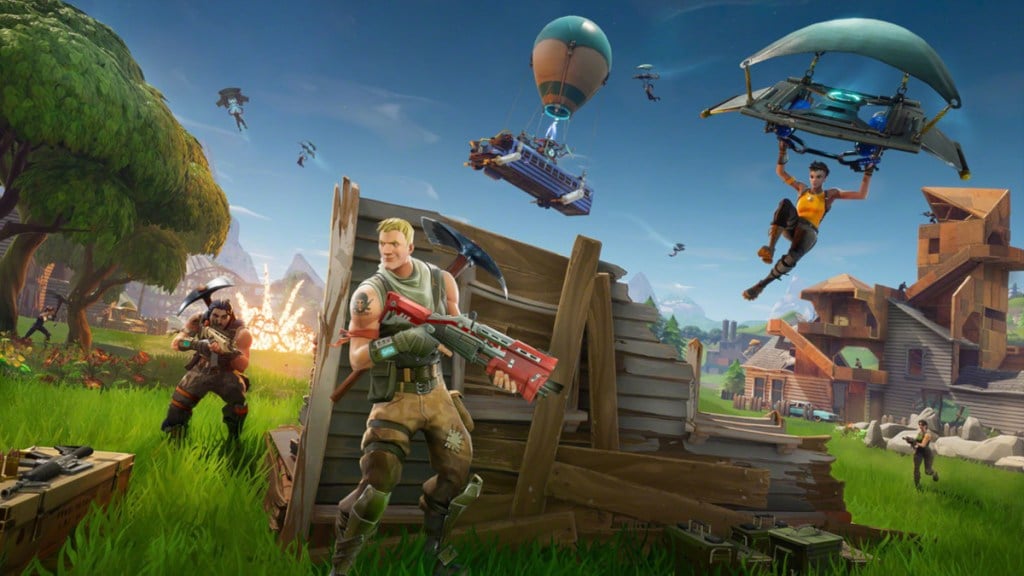 Fortnite players are always looking for locations that would give them leverage or higher ground so they defeat their enemies more easily. Favorite locations are certainly hiding spots and OG Map is surely not lacking in those. Here you will find some of the best hiding locations.
Related: Why Are Fortnite Servers Down?
Hiding Spots on Fortnite OG Map
Tomato Temple
Formerly known as Tomato Town, this location is perfect for ambushes. It is located west of Wailing Woods and southeast of Lazy Links. Below the temple, there are passages and lanes that are perfect for hiding and catching your enemies off guard.
Dusty Divot
Located north of Salty Springs and west of Retail Row, Dusty Divot is divided into two parts – Crater and Dusty Depot. It is good for hiding since the Dusty Depot was converted into a diner, and the Crater became an abandoned base.
Loot Lake
An old Fortnite location which was re-added in Chapter 4: Season 6 represents a huge lake with a mansion in the center of Athena. Due to the large area of this location, it offers an enviable number of hiding places, from where you can easily ambush your enemies.
Pleasant Park
Located in D2 and D3 on the islands of Athena and Apollo, Pleasant Park went through a lot of changes during Fortnite history. In Chapter 4: Season 6 it was returned to its original state, except that the Time Machine is located on the soccer field.
Grim Gables
Formerly known as Shifty Shades, Grim Gables is a popular hiding location for all Fortnite users who like to lurk from the shadows and attack their enemies from covert places. It is located southeast of Chromejam Junction and northwest of Chrome Crossroads on the island of Artemis.
Hiding Places Discovered by Redditors
Reddit user I_do_not_have_corona showed us a good hiding spot in a yellow tree in the very center of the island. Wearing a yellow outfit, it is nearly impossible to be seen. He was hiding practically in plain sight. The tree is right above a house, so it makes a perfect vantage point. You can easily eliminate approaching opponents from the hideout without any of them being able to notice you. Even if the opponent is moving literally in front of you, for example, on a rooftop, chances of him spotting you are minimal.
Another Reddit user, Stalin_be_Wallin, was hidden behind a bush at far north of the island. From that spot, you will have a perfect view of the meadow in front of you, from where the enemies approach. This gives you significant leverage since unconscious opponents move across the meadow, and you can catch them by surprise and easily eliminate them.
---
We hope that you found our article useful and helpful. For more Fortnite content on Gamer Journalist, see How to Play Fortnite Creative 2.0 on PC and Console or All "Find It in Fortnite" Quests and Rewards in Fortnite.
About the author